'The Queen's Gambit': Anya Taylor-Joy Is Down to Return for Season 2
Netflix has recently released a slew of popular shows, from all-new seasons of existing shows to brand-new series that are making a splash with viewers. One of the hottest new shows on the streaming service is The Queen's Gambit, a miniseries that was released in late October 2020.
Audiences are eagerly responding to the show and there is already significant buzz regarding a potential second season. Still, many fans have questions about the series, and many are wondering where the original story inspiration came from. 
What is 'The Queen's Gambit' about?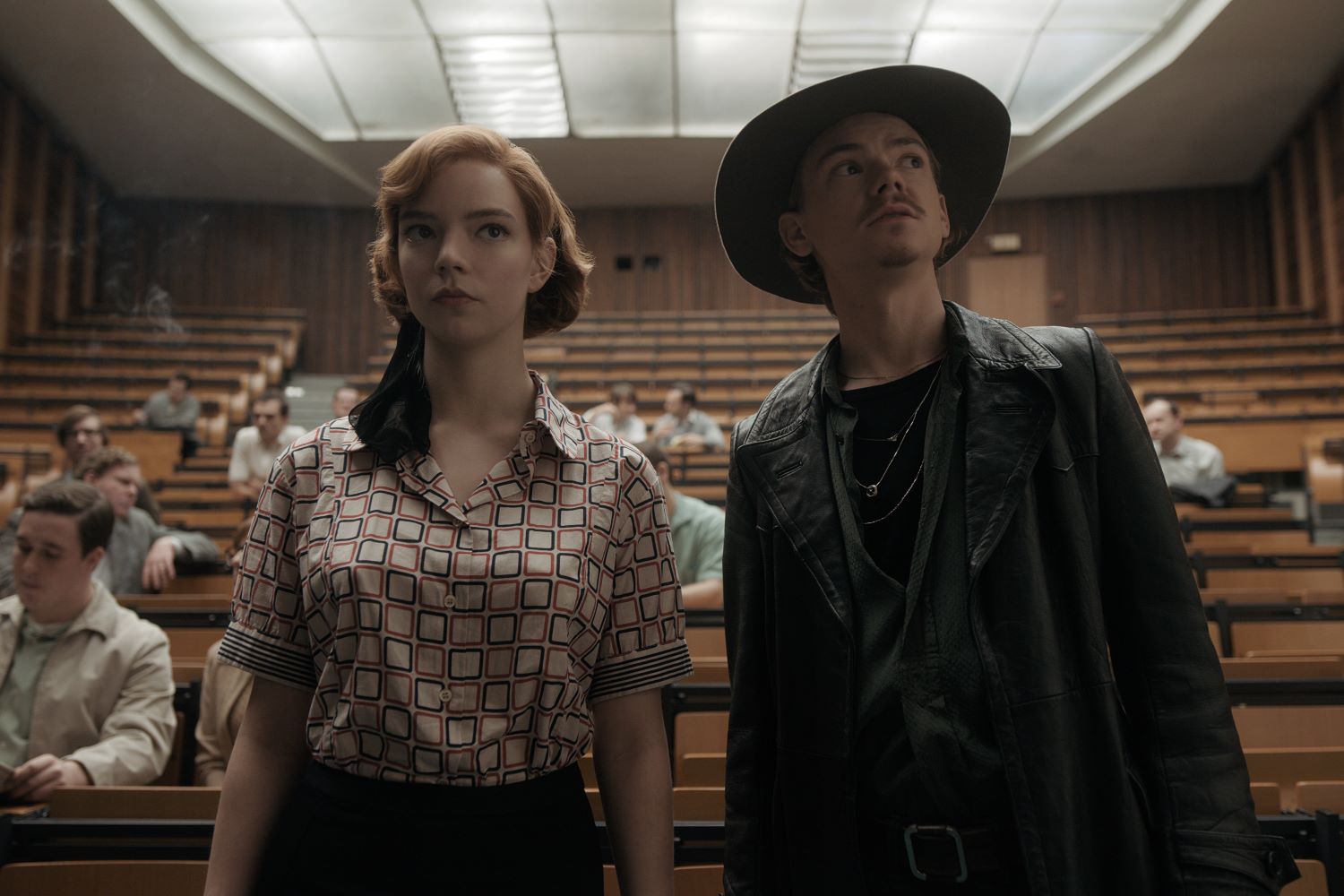 The Queen's Gambit released on Netflix on October 23rd, 2020. Right away, fans gravitated to the unusual series, a show that focused on a very strong, somewhat eccentric, female character.
The story follows a young chess prodigy named Beth Harmon, an orphan who is struggling with a wide variety of emotional and addiction issues. In spite of her problems, Beth is determined to make a difference and sets out on a mission to become the greatest chess player that the world has ever seen.
The Queen's Gambit takes place over a period of several years, from the 1950s through the 1960s. After going through a number of different foster homes and difficult living situations, Beth finally manages to achieve mastery in the sport of chess. Unfortunately, she also begins to lose her battle with addiction.
Starring Anya Taylor-Joy, The Queen's Gambit is a series that effortlessly toes the line between drama and historical fiction. Still, many audience members are wondering if the series is true fiction, or if it is based on a true story.
Is 'The Queen's Gambit' based on a true story?
Although The Queen's Gambit feels extremely realistic due to the way that it portrays certain historical situations and events, it is not actually based on a true story. In fact, the show is an adaptation of a novel by Walter Tevis, a chess aficionado who reportedly wrote the book in 1983 due to his avid interest in the sport.
Tevis shared some similarities to his fictional heroine, including a drug dependency that he was eventually able to overcome.
About Beth, the character that he created, Tevis stated: "I like Beth for her bravery and intelligence. In the past, many women have had to hide their brains, but not today."
Tevis passed away in 1984, only a year after his book was published. A few decades after his death, the book was optioned by Hollywood producers, who saw the potential. But it ultimately took several decades before The Queen's Gambit was realized on film. 
Will there be a second season of 'The Queen's Gambit'?
As with any show that becomes an immediate hit, there has been buzz in the fan community about whether there will be a season two of The Queen's Gambit. Although the show is billed on Netflix as a "limited series," some people involved in the show have opened up and expressed their feelings about a possible second season.
Taylor-Joy stated: "I adore the character, and I would certainly come back if I was asked to, but I do think we leave Beth in a good place."
Supporting actor Harry Melling also said that he would be open to a second season: "It'd be good, right, a Queen's Gambit part two? The place we end in the limited series is the place we end in the book. I don't know if there can be another one, but stranger things have happened."