'The Queen's Gambit': Anya Taylor-Joy Once Shared Why She Almost Quit Acting Before Landing the Netflix Show
Anya Taylor-Joy's outstanding performance in the Netflix limited series The Queen's Gambit has earned her an Emmy nomination. Taylor-Joy played the role of Beth Harmon, the chest-wielding mastermind that's eager to claim the title of Grandmaster. However, there was a moment where Taylor-Joy almost quit acting completely before booking the lead role on the hit show.
Anya Taylor-Joy admits to dealing with "emotional stuff"
Like her character in The Queen's Gambit, Anya Taylor-Joy was going through a difficult time in her life. In the 2019 Elle interview, the 25-year old actor shared that she finished working on two projects simultaneously and went through "emotional relationship stuff."
"I had been working back-to-back – just before Emma, I'd done two projects at the same time, and I was going through some emotional relationship stuff," she said.
Taylor-Joy admitted that she sought advice from her Emma co-star, Mia Goth. "So at the beginning of 2019, I was just really broken and frightened of everything, and Mia and I were driving back from rehearsal," she explained. "I turned to her and said, 'I think I'm going to quit acting. I don't think I can do this.' And I've never seen Mia look so worried in my life."
"She was like, 'But…that's what you do," she added ."You can't not. What are you talking about?' I was like, 'I think I need to back out now and just let it be and try to take care of my heart.' And she was like, 'No, that would be really bad. You can't not have the thing that is your oxygen.'"
Shortly after, The Queen's Gambit co-creator Scott Frank reached out about the role of Beth Harmon. After the meeting, the rest became history. 
Taylor-Joy is grateful for the success of 'The Queen's Gambit'  
Although Taylor-Joy felt compelled to tell Beth Harmon's story on the small-screen, she didn't know the limited series would be such a huge success. 
In an interview with Deadline, the Emmy-nominated actor detailed her initial reaction to the show's impact on viewers. "I don't think any semi-adjusted person thinks that they're going to reinvigorate the game of chess. [laughs] So no, not really," she explained. 
Secondly, the actor deeply admires the series, nothing that it's a remarkable body of work. "Just everybody that was involved with making this was so invested and cared about it so much. So, it really did feel like a passion project for all of us," Taylor-Joy said. 
"When we finished making it, [Scott Frank] said, 'You know, this is my favorite thing that I've ever done, and I kind of don't care how people feel about it because I am so proud of it and we did what we wanted to do,'" she added. "So obviously now, with hindsight, that's pretty special."
'The Queen's Gambit' has several Emmy nominations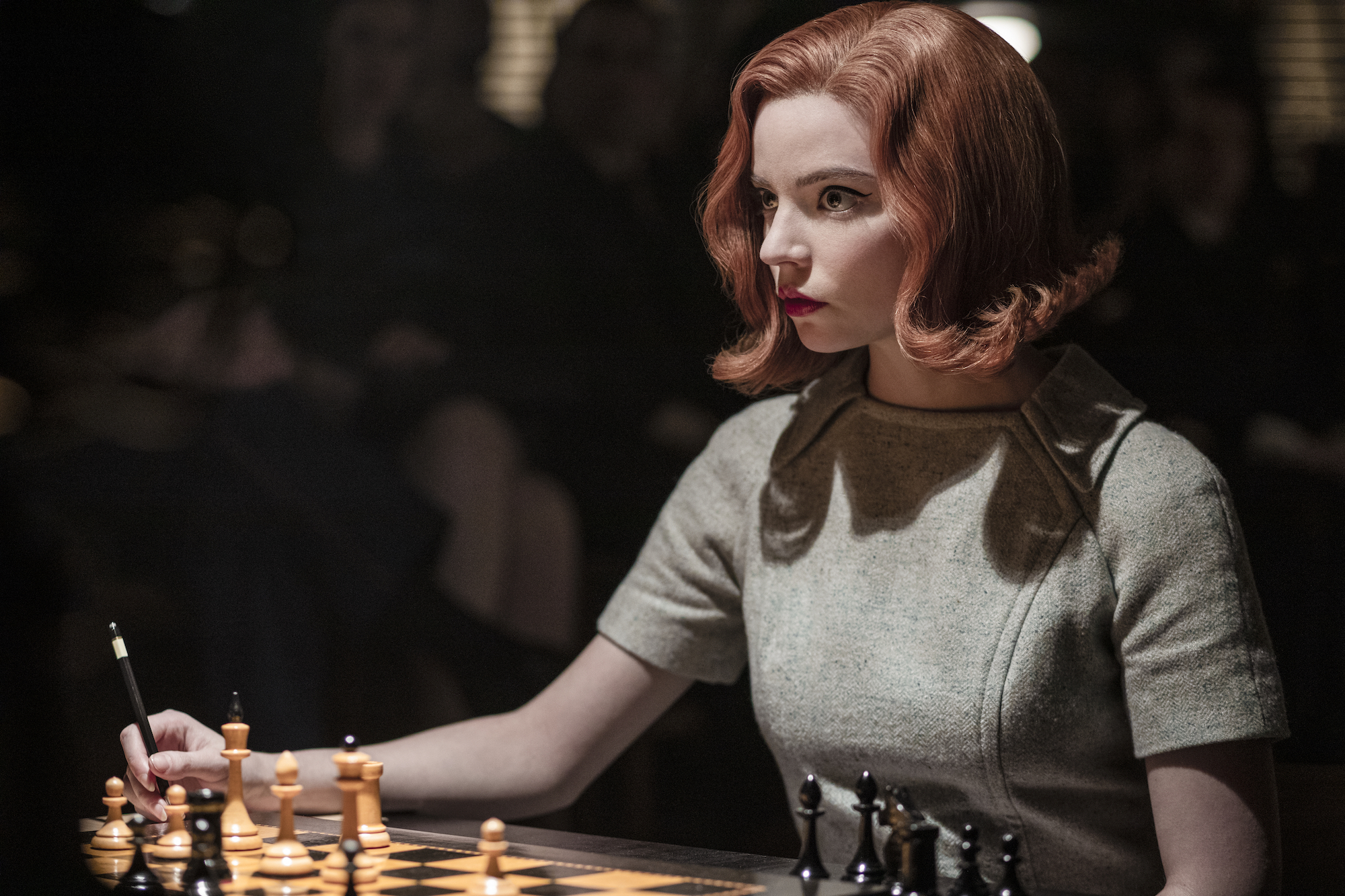 The Queen's Gambit received 18 Emmy nominations at the 73rd Primetime Emmy Awards. In addition, Taylor-Joy received a nomination for the Outstanding Lead Actress In A Limited Or Anthology Series Or Movie category. Furthermore, critics predict the Netflix limited series will do a clean sweep this year. For example, the actor is the projected winner to win the category and take home the award, according to Deadline. 
The 73rd Primetime Emmy Awards airs Sunday at 8 p.m. ET on CBS.