'The Queen's Gambit' Features a 'Harry Potter' Star You May Not Have Recognized
The Queen's Gambit stars Anya Taylor-Joy in the lead role of chess prodigy Beth Harmon. But the Netflix series also features a Harry Potter star viewers may not have recognized.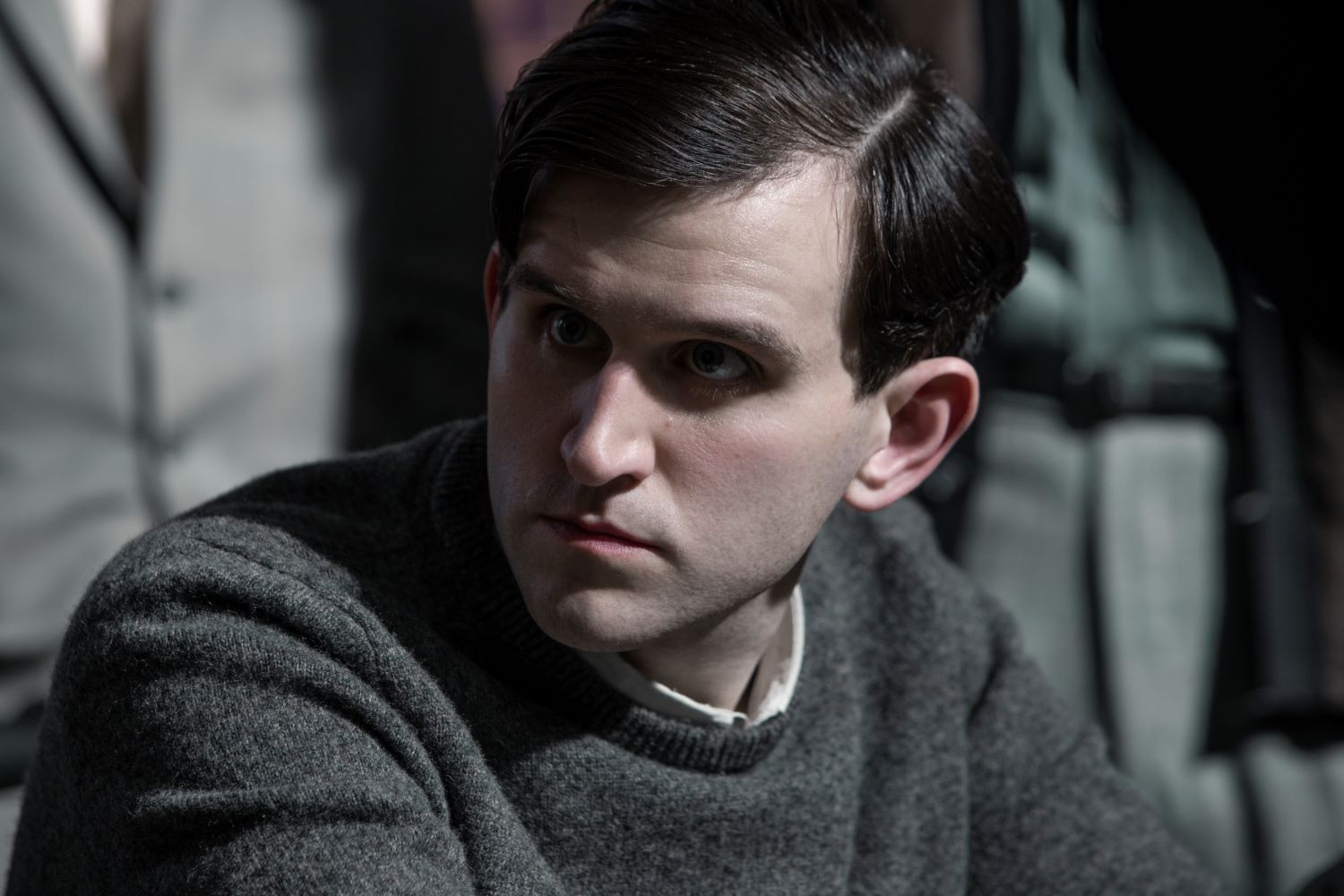 Harry Potter star Harry Melling plays Harry Beltik in 'The Queen's Gambit'
In The Queen's Gambit, Harry Melling takes on the role of Harry Beltik, Beth's chess opponent and friend. If the English actor looks familiar, it's probably because he starred in one of the biggest film franchises in history.
In five Harry Potter movies — including The Sorcerer's Stone, The Chamber of Secrets, Prisoner of Azkaban, Order of the Phoenix, and The Deathly Hallows Part 1 — Melling portrayed Harry's (Daniel Radcliffe) pudgy mean cousin, Dudley Dursely. He joined the franchise at age 12 and left at 21.
RELATED: Why Daniel Radcliffe Doesn't Want to Play Harry Potter Anymore
Melling lost nearly 60 pounds before filming The Deathly Hallows Part 1. And as a result, he almost lost the role. But ultimately, the actor was able to wear a fat suit to stay consistent with the character.
In a 2009 interview with The Telegraph, Melling suggested the transformation would keep him from being typecast. "I can now shed the child-actor thing, like the fat, and start a new career because no one sees me as Dudley," he said.
Harry Melling appeared in several popular projects in the last few years
After appearing in his final Harry Potter film, Melling developed a flourishing stage career. In 2014, he wrote his first play, peddling, which debuted at the HighTide Festival.
But in 2016, the actor began taking on more on-screen roles. He was featured in movies like The Lost City of Z, The Current War, and The Ballad of Buster Scruggs. In 2019, Melling appeared on an episode of HBO's His Dark Materials.
RELATED: 'The Queen's Gambit': How Real Chess Players Inspired Beth Harmon's Character
In 2020, he's been in 3 Netflix projects, including 'The Queen's Gambit'
In 2020 alone, Melling has starred in three Netflix projects: The Devil All the Time, in which he portrays Roy Laferty opposite co-stars Robert Pattinson and Tom Holland; The Old Guard, in which he plays the corporate villain, Steven Merrick, opposite Charlize Theron; and The Queen's Gambit.
In a recent interview with People, the actor joked about his back-to-back Netflix appearances. "I hope people don't get bored of seeing me," Melling said. "But honestly it's just a great, strange coincidence that unfortunately, people can't get out and so they're relying on Netflix. So it's been a really strange and wonderful happening, the fact that these shows have all had this strange COVID life almost."
RELATED: Tom Holland Is 'Obsessed' With 'Harry Potter' And Proudly Confirms His Hogwarts House
Melling plays a master chess player in The Queen's Gambit. But he admitted he knew nothing about chess before joining the series.
"I was awful," Melling admitted. "I didn't know how to play — I knew a chessboard, I knew what the pieces looked like, but I had no idea how they moved, where they went, what the rules were. So I was starting from scratch."
The Queen's Gambit is currently streaming on Netflix.