'The Queen's Gambit' Star Anya Taylor-Joy Revealed She Was Bullied as a Child: 'I Used To Get Locked in Lockers'
The new Netflix hit The Queen's Gambit recently set a record with 62 million households viewing the series. Based on the novel of the same name, the storyline follows chess prodigy Beth Harmon, an orphan struggling with emotional and substance abuse issues while trying to become the world's first female champion chess player.
Anya Taylor-Joy leads the show in the starring role. Some may recognize her from previous films including Emma, Glass, and The Witch. The rising star claimed she's wanted to be an actor since she was a child, where she has some unhappy memories from her school days.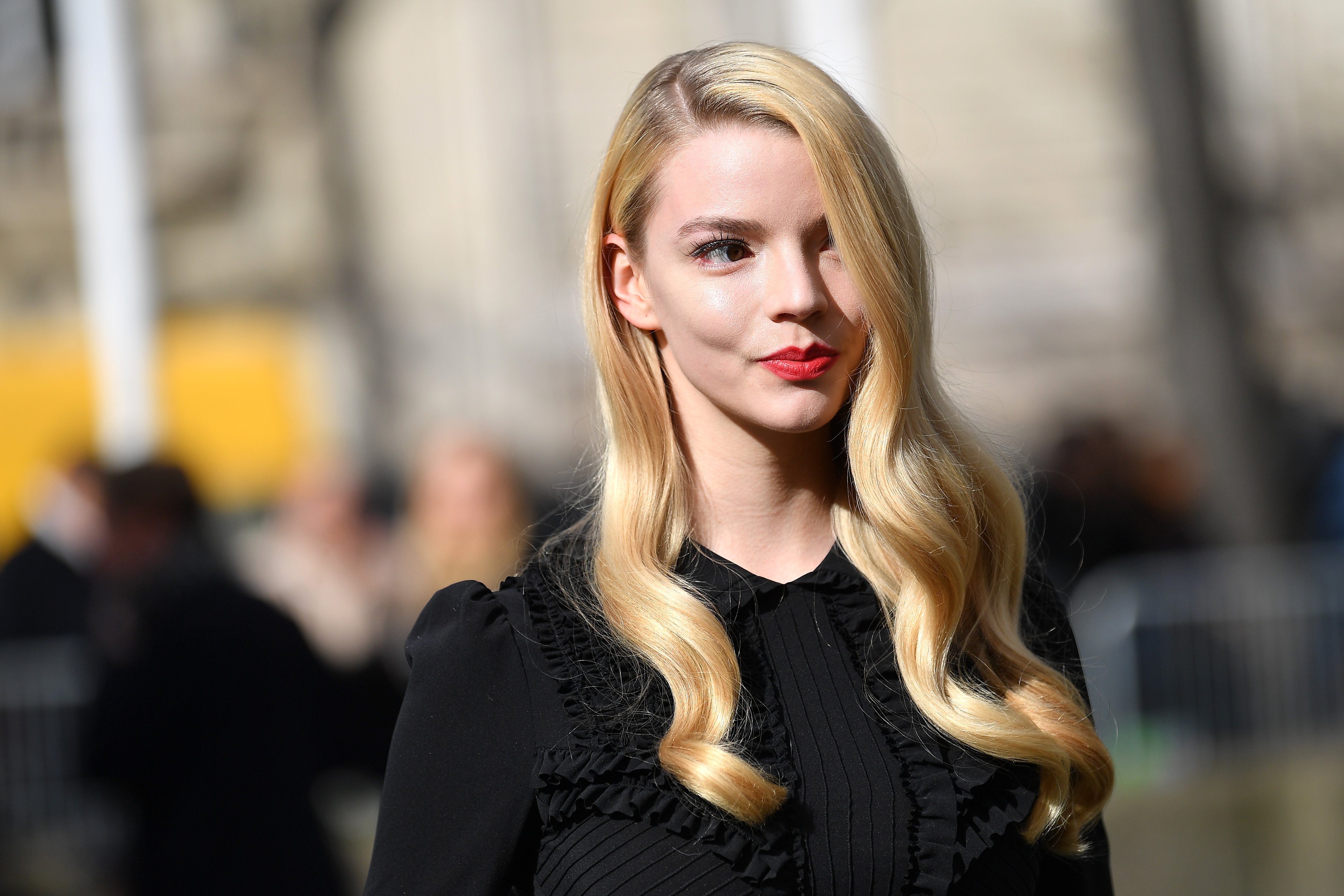 Anya Taylor-Joy considered herself 'the first ugly Emma'
Despite being discovered at 16 by the same modeling scout who spotted Kate Moss, Taylor-Joy does not consider herself attractive. Describing herself as anything but pretty, the actor revealed she doesn't like seeing herself on the big screen.
"I have never and I don't think I will ever think of myself as beautiful," she told The Sun in November 2020. "I don't think I'm beautiful enough to be in films. It sounds pathetic… but I just think I'm weird-looking. I won't go to the cinema to watch my own film, I'll watch it before. The beauty of being in your own skin is that you don't have to look at your own face."
Starring in the title role of the Jane Austen classic Emma, Taylor-Joy recalled her anxiety on playing the character she felt was out of her reach.
"I genuinely had a panic attack on Emma because I thought, 'I am the first ugly Emma and I can't do this'," the Netflix star explained. "The first line in the movie is, 'I'm handsome, clever and rich'. "
'I was so lonely as a kid'
Telling her parents she wanted to act when she was just 6 years old, Taylor-Joy and her family moved from Buenos Aires to London when she was 8. The Peaky Blinders star found the transition difficult due to the vastly different environment and foreign language.
"Argentina is all green and I had horses and animals everywhere," Taylor-Joy said. "All of a sudden I was in a big city and didn't speak the language. I didn't really feel like I fitted in anywhere. I was too English to be Argentine, too Argentine to be English, too American to be anything."
Taylor-Joy became a target for bullying from other children in school, causing her to isolate from others.
"The kids just didn't understand me in any shape or form," she revealed. "I used to get locked in lockers. I spent a lot of time in school crying in bathrooms; I was so lonely as a kid."
Anya Taylor-Joy relates to Beth Harmon's 'sense of loneliness'
Because of her exclusion by her classmates, Taylor-Joy was often on her own.
"I felt so isolated that I created this story in my head about lonely was bad, being alone was bad," The Witch star shared. "That can be quite an impactful feeling, especially if you've taught yourself to fear it."
Her past experiences drew her to the character of Beth Harmon, where she read the book in just 90 minutes and immediately connected with the troubled chess player.
"I felt like I could really understand that sense of loneliness," Taylor-Joy remarked. "And just trying so desperately to make sense of a world that didn't come naturally to Beth and that dependency on chess."
Finding similarities between herself and Beth, the Thoroughbreds star knew the character was one she could fully embrace.
"She comes from a background where every person she has ever met has let her down in some way, or ­abandoned her," Taylor-Joy said. "She doesn't trust people, and so she's desperately trying to find a place to fit in. And as a kid I certainly had elements of that, so I was obsessed with her pretty immediately."
The Queen's Gambit is now streaming on Netflix.