Is 'The Queen's Gambit' Based on a True Story?
Netflix is known for the numerous stories that it brings to life every single year. The streaming service has a plethora of films, and TV shows that it releases each year. From animated series like Big Mouth to historical dramas like the critically acclaimed The Crown, Netflix's latest mini-series The Queen's Gambit is also garnering a ton of buzz.
The Queen's Gambit is centered around a child chess prodigy dealing with some mental health conditions, but is the series based on a true story?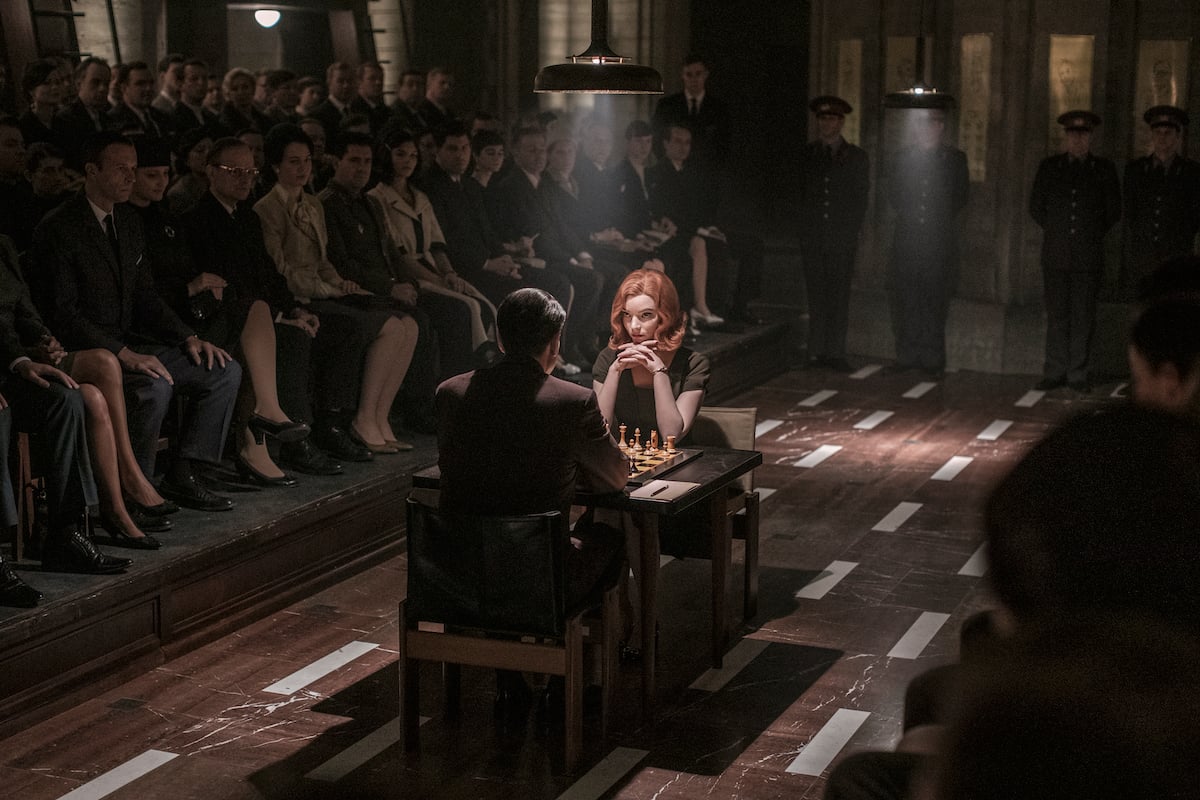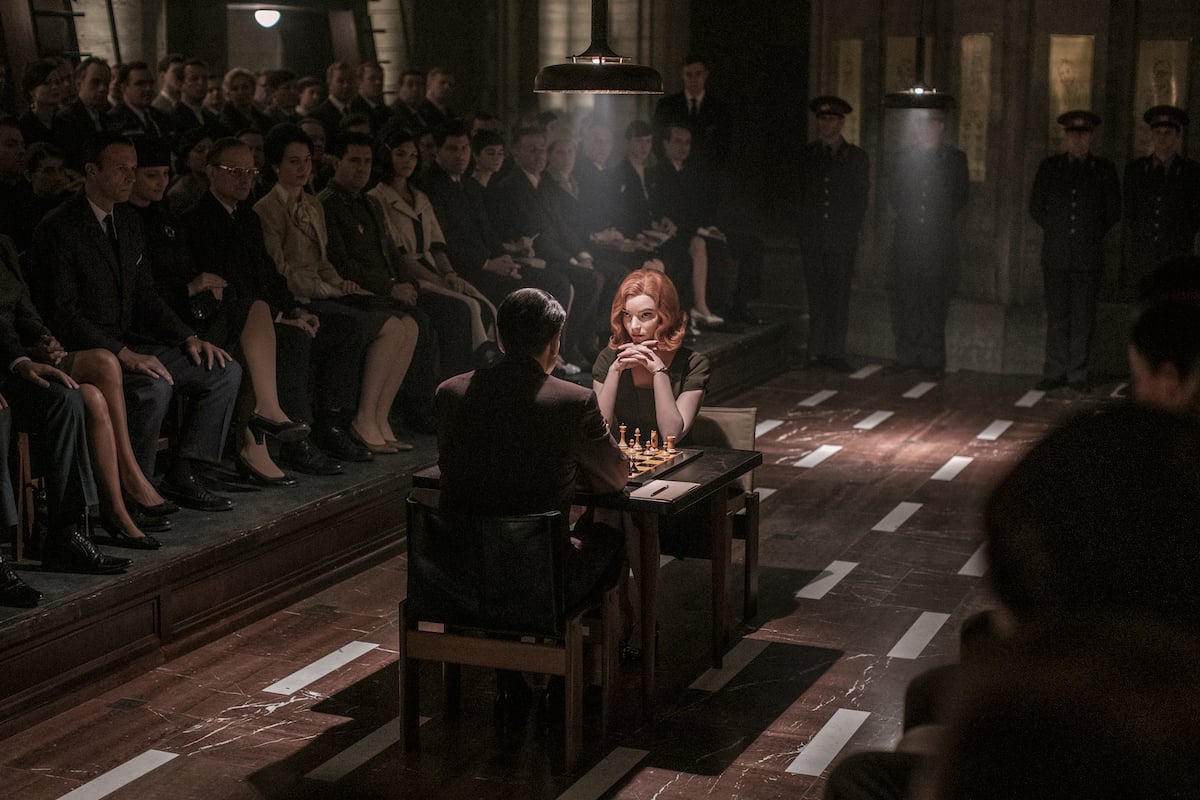 Inside Netflix's 'The Queen's Gambit'
Set in the 1950s and 1960s, The Queen's Gambit follows Beth Harmon (Anya Taylor-Joy), who is abandoned and left at a Kentucky orphanage after her mother's death. During her time at the orphanage, Beth discovers her astonishing talent for playing chess, learning from the building's custodian. This eventually thrusts her toward the male-dominated professional league.
However, as she continues to gain a reputation in the chess world, her addiction begins to consume her life. While at the orphanage, Beth develops an addiction to tranquilizers, which was then was given to children in orphanages because they were thought to calm them down.
Since it's such a riveting story, is Beth based on a real life person?
'The Queen's Gambit' is not based on a true story
Beth's quest to become a chess grandmaster is not based on a real-life story. However, it does have some pretty amazing source material. The series is based on Walter Tevis 1983 fiction novel of the same name.
In the early 2000's screenwriter Jesse Kornbluth and late actor Heath Ledger, who was also a chess whiz, were developing a film based on the book before The Dark Knight actor's untimely death in 2008. Ellen Page was slated to star in the lead role for that movie.
Though it's been over a decade since Ledger's passing, it wasn't until 2019 when Netflix came in and partnered with co-creator, Allan Scott who has owned the rights to Tevis' book since 1992. Together they were able to bring the mini-series to life.
Here are the origins of 'The Queen's Gambit'
Tevis died in 1984, one year after publishing The Queen's Gambit. However, he did give a revealing interview to The New York Times about the origins of his story. It seems that he based a great deal of Beth's story on his real-life experiences. He was actually a Class C chess competitor.
"I first began to play chess with my sister and the kids on my block," Tevis said. "I once won a prize of $250 and became a Class C player. I now play against a computer so I don't have to face a real-life opponent sneering at me—I can always pull out the plug. I've played well enough to know what a good game is. I can beat the average person, but I'm afraid to play those guys who set up boards in the street on Broadway."
Tevis also dealt with drug dependency following a rheumatic heart diagnosis when he was younger and being put on heavy drugs. More than anything, though, Tevis wanted to center his story on a whip-smart woman. He said, "I like Beth for her bravery and intelligence. In the past, many women have had to hide their brains, but not today."