'The Real Housewives of Dubai' Has a Major Opportunity for Representation
The Real Housewives franchise takes place in 11 U.S. cities, including Orange County, Atlanta, New York City, New Jersey, Beverly Hills, Potomac, Maryland, and Salt Lake City. Some of the shows have come and gone, like Washington D.C. and Dallas. New cities are emerging, too. The Real Housewives of Miami is even making a comeback after an eight-year hiatus.
Over the years, Bravo's beloved series has expanded to 15 global locations. Recently, the network announced that the franchise is expanding to a new international destination: Dubai. With this exotic locale comes glamour, wealth, and an opportunity to represent a diverse group of women. Here's what we know about The Real Housewives of Dubai so far.
No word on 'The Real Housewives of Dubai' cast yet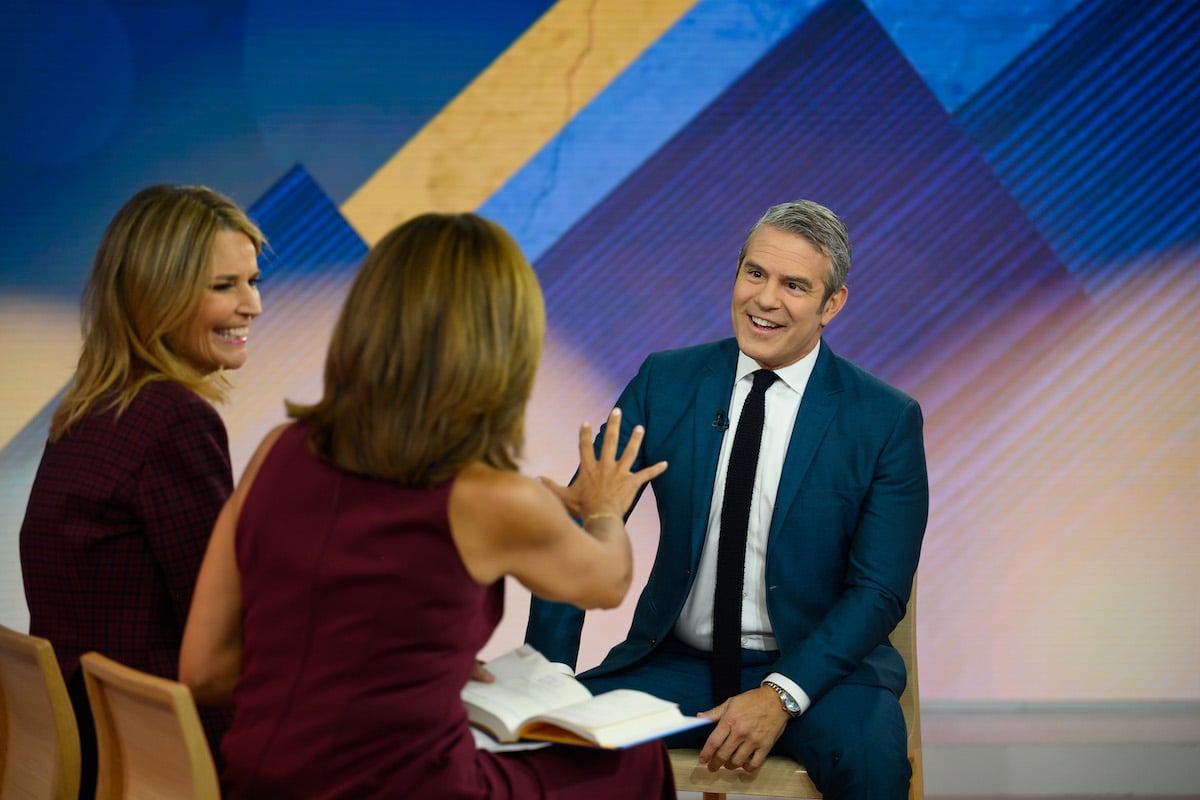 Although The Real Housewives of Dubai is slated to air in 2022, the network has not revealed any cast members. Executive producer Andy Cohen assured fans that the cast will be engaging.
According to Page Six, he said, "Everything's bigger in Dubai, and I couldn't be more excited to launch Bravo's first international Housewives series in a city I've been fascinated by for years, with an outstanding group of friends as our guides."
The franchise has ample opportunities in a metropolis known for opulence, grandeur, and wealth. Still, fans are concerned. The United Arab Emirates has a strict culture. Even cursing is a punishable offense. There are also a lot of religions and cultures existing in the region. Viewers worry that specific demographics will be misrepresented or altogether left out.
Representing the local culture
Dubai is a Muslim country. This means certain cultural elements are drastically different from the United States. The government has strict laws regarding social issues, including human rights and LGBTQ issues. 
The series has the chance to introduce viewers to the Muslim culture on a deeper level. It is essential to include local women to showcase the housewives of Dubai properly. Using Bravo's platform, Cohen can start a conversation about lifestyles some Americans know little about. He touched on viewers' concerns as well as his hope for the new series:
"We found an incredible group of people, and I think it's going to be a really exciting show and I think it'll be a great addition to the franchise.

I think for a lot of people in this country who watch the housewives or who watch this kind of show, it may be their first or only exposure to Dubai. And while the show is really meant to entertain, what I also hope is that maybe we can showcase some of the stuff that's going on there that is politically incorrect, and educate people about that."
'The Real Housewives of Dubai' rumored cast members
So far, one Dubai resident has been most speculated to join the cast of RHOD. The National News reported entrepreneur Sara Al Madani as a possible cast member. Madani started her fashion and technology empire when she was 15. Since then, she's branched off into the restaurant industry and even government positions. Madani is a single mother vocal about inspiring Emirati women.
Besides Madani, media outlets have floated former Ladies of London star Carolyn Stanbury as another famous woman rumored to join RHOD. The British socialite was a fan favorite in her previous series and has lived in Dubai since 2016. Known to date and commingle with the rich and famous, Stanbury has built a tremendous following. 
Fans wondered whether Lindsay Lohan will appear on The Real Housewives of Dubai because she lives there now. However, Cohen confirmed Logan would not be participating.