The Real Reason HGTV's 'Love It or List It' Just Got the Highest Ever Ratings on Their 201st Episode
Most people feel strongly about HGTV's long-running series, Love It or List It. The home renovation reality show documents two show hosts as they help homeowners figure out if they want to stay in their renovated home or move to a new one.
The show pits real estate expert David Visentin against co-host Hilary Farr as both try to "win" over the other. While Hilary hopes the homeowners will appreciate her renovation enough to stay, David takes the opposite stance and tries to convince them to move. There's plenty of good-natured teasing along the way.
Critics claim that Love It or List It is too predictable, too scripted, and too unrealistic. But clearly HGTV viewers are still tuning in even more than 200 episodes later.
Why is Love It or List It so popular? It's obvious.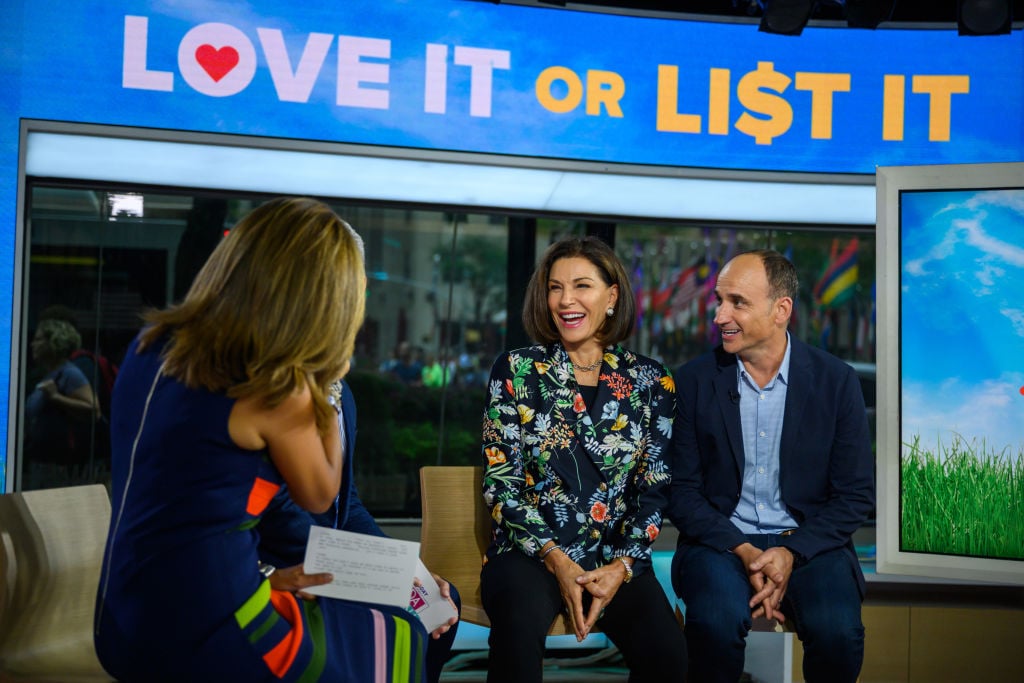 'Love It or List It' just broke a major record
Love It or List It has been on the air since 2008, but it just recently in their 16th season they hit a record high number of viewers for their 201st episode, which aired on December 30.
According to The Wrap, the episode earned the number two spot for the 25-54 age demographic as reported by Nielson. Overall, the series is the second-most streamed show on HGTV Go.
There's comfort in the predictability of 'Love It or List It'
The very things people hate about Love It or List It are also what makes it so attractive to others. Each episode follows the same format with homeowners describing their home woes to Hilary and David. One person is always more inclined to stay while the other wants to move. After presenting an impossibly long list of renovation requests to Hilary and new home requirements to David, the hosts get to work.
Homeowners always tour several homes with David before finding a perfect option just before the end of the episode. Meanwhile, Hilary does the best she can with the renovation budget (which is never enough) and inevitably runs into unforeseen issues along the way. In the end, she shows off a stunning renovated home.
Next, the couple decides if they want to love their house or list it. The show format may be obvious and more than a little fake, but it's also comforting to always know what's going to happen right up until the last moment.
Show hosts David and Hilary have toned down their rivalry
One of the major complaints about Love It or List It is the competitive barbs that David and Hilary trade are over-the-top and slightly cheesy. But they are either becoming friendlier over the years or they've been paying attention to the criticism. Now the two get along a little better, though they do still bicker like siblings.
The newest episodes of Love It or List It are much different than they were even a few years ago. And viewers are taking notice.
There's a 'Fixer Upper' shaped hole on HGTV
Plenty of home renovation show fans used to watch and love Fixer Upper, but now that it's gone, they've been seeking a new favorite show to fill the void. While nothing quite measures up to Chip and Joanna Gaines' brand of farmhouse chic, Love It or List It does have so many things going for it.
The show is comfortable and friendly, like slipping into your favorite pair of sweatpants at the end of a long day. And HGTV viewers are always happy to wear them, even 16 seasons later.