The Real Reason Kim Kardashian West Won't Divorce Kanye West
Kim Kardashian West and Kanye West have had quite a tough year. Kanye's presidential campaign took a toll on their relationship and their union seemed to crumble for all of Twitter to see. Now, the two are reportedly still together only in name. Despite not being as close as they once were, there is a reason why Kim doesn't want to leave Kanye.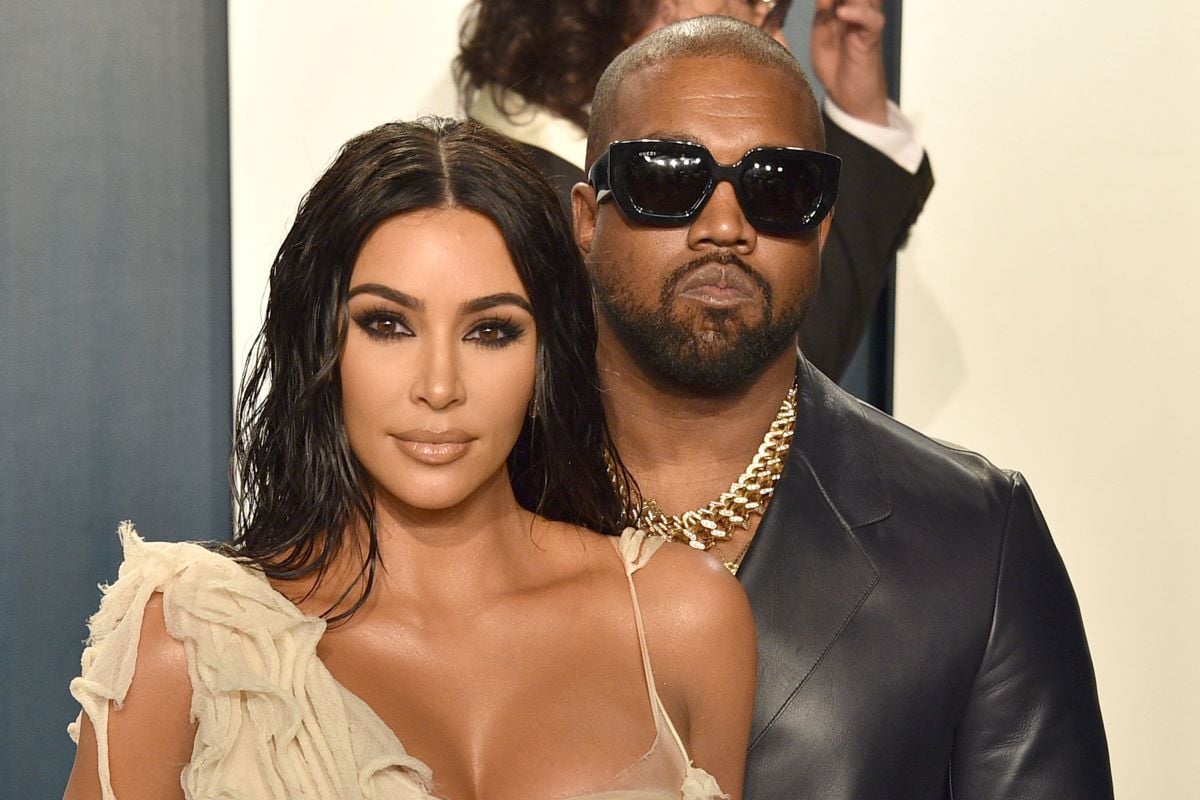 What happened between Kim Kardashian West and Kanye West?
The drama between Kim and Kanye became public after Kanye admitted during a presidential rally that he and his wife almost aborted their first child, North. Later, he began tweeting erratically about Kim.
"Kim tried to bring a doctor to lock me up with a doctor," he wrote in a now-deleted tweet. "If I get locked up like Mandela… Ya'll will know why."
"Kriss don't play with me," he continued, calling out Kris Jenner. "You and that Calmye are not allowed around my children. Ya'll tried to lock me up."
He even alleged that the horror film Get Out was about him.
"Kim was trying to fly to Wyoming with a doctor to lock me up like on the movie 'Get Out' because I cried about saving my daughter's life yesterday," he said.
He also revealed that he had been trying to leave Kim for a while.
"I been trying to get divorced since Kim met with Meek at the [Waldorf] for prison reform," he wrote in a now-deleted tweet.
RELATED: Kanye West Once Gave Kim Kardashian West a Christmas Gift That He Knew Her Fans Would Hate
Kim credited the behavior to bi-polar disorder
As the tweets kept rolling in, many people looked to Kim to see how she was taking it and how serious Kanye's claims of leaving her were. She eventually took to Instagram to address Kanye's mental health and ask for fans to give him grace.
"As many of you know, Kanye has bi-polar disorder," she wrote. "Anyone who has this or has a loved one in their life who does, knows how incredibly complicated and painful it is to understand. I've never spoken publicly about how this has affected us at home because I am very protective of our children and Kanye's right to privacy when it comes to his health. But today, I feel like I should comment on it because of the stigma and misconceptions about mental health."
Why Kim isn't leaving Kanye
Reports have recently been surfacing that Kim and Kanye have been living "separate lives." But according to HollywoodLife, the two are "happy" with the way that things are.
"Kim and Kanye are struggling to stay together as a couple and have for quite some time now," a source told the outlet. "It doesn't seem like she'll ever actually file for divorce, at least anytime soon. They really are living separate lives right now and have for a while."
The two are also spending most of their time physically apart.
"She's in L.A. most of the time and he's spending most of his time as secretly as possible in Wyoming with a team around him," the source continued. "He's there as much as he can be and loves it there. They both seem happy doing whatever it is that they're doing and the kids are as well."
Though they aren't on the best of terms, there aren't any signs that the two are headed for divorce.
"He doesn't seem worried about losing Kim," another source told the outlet. "Kim also isn't planning on leaving Kanye anytime soon."