The Real Reason Mariah Carey's Sister Is Suing Her for $1.25 Million
Not all sibling relationships are created equally. Throw money into the mix and sometimes even the closest of sibling relationships falter. Unfortunately, singing legend Mariah Carey and her sister Alison Carey were never close during their childhood. Now, Alison is suing Mariah for $1.25 million.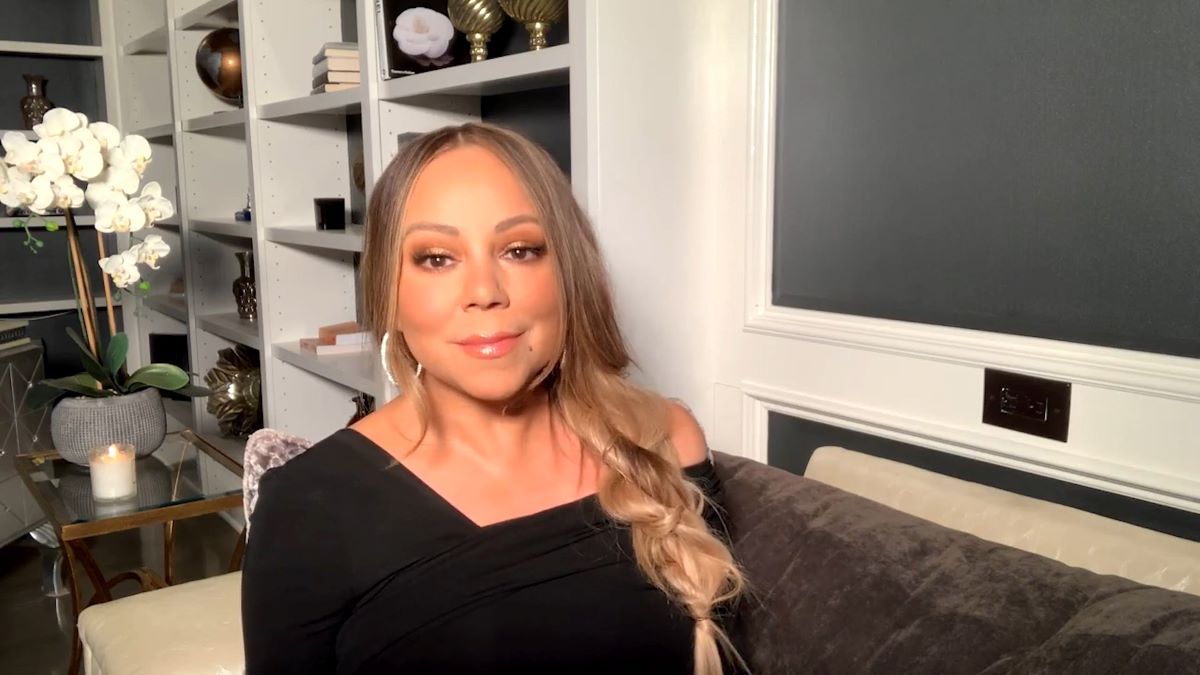 Mariah Carey's relationship with her family
In her book, The Meaning of Mariah Carey, Mariah went into detail about the tumultuous relationship between her, her brother Morgan, and Alison.
In the book, she describes how her sister introduced her to drugs.
"When I was 12 years old, my sister drugged me with Valium, offered me a pinky nail full of cocaine, inflicted me with third-degree burns, and tried to sell me out to a pimp. Something in me was arrested by all that trauma. That is why I often say, 'I'm eternally 12.' I am still struggling through that time."
Before the book was released, Mariah spoke to Oprah Winfrey about her relationship with her siblings as well.
"We don't even really know each other … we didn't grow up together, but we did," Mariah said. "Like, they were on their journeys, by the time I got into the world, they had already been damaged, in my opinion. But again, I wasn't there. I was dropped into this world and I literally felt like an outsider amongst my own family."
While she did open up about her brother and sister in the book, Mariah admitted that she tried to be careful about what she exposed.
"I tried to be thoughtful about that, although, I don't know that the same courtesy has been extended to me from anybody that caused certain traumatic events in my life," she told Oprah.
Mariah does, however, have a stable relationship with her mother now, even though she felt neglected by her in the past.
"I'll always take care of her," Mariah said of her mom. "There's been a huge role reversal in our relationship since the beginning, since I first started [singing] I've been the go-to, that matriarch person, even as the youngest child in the family. Not everybody gets it. That's a lot of pressure because also with that, with the expectations come resentment as well, or envy. It's really a tough place to be."
What is Alison suing Mariah Carey for?
Recently released court documents have revealed that Alison is suing Mariah for the contents of her memoir. In the documents, obtained by Entertainment Tonight, she even specifically mentioned the incident where Mariah claimed that Alison burned her.
"[Carey] also callously dismisses [Alison] as her 'ex' sister," the document reads. "But instead of saying no more about her, [Carey] used her book to humiliate and embarrass plaintiff as stories about the memoir appeared in newspapers around the world, on TV and across the Internet, most of them with headlines repeating defendant's allegations — all of them published without giving [Alison] any opportunity to respond."
The document stated that Alison has also been dealing with trauma from their childhood and has become depressed since her own children abandoned her. The release of the books has allegedly sent Alison back into a struggle with alcohol abuse.
"Plaintiff will demand an amount no less than $1.25 million compensation for the intentional infliction of immense emotional distress caused by defendant's heartless, vicious, vindictive, despicable and totally unnecessary public humiliation of defendant's already profoundly damaged older sister," the document read.
In the document, Alison also stated that she sent her sister an offer to settle but her attorneys had not yet responded.