The Real Reason Only 1 of Queen Elizabeth and Prince Philip's Children Survived Their First Marriage
For a family that was once publicly against divorce, even banning members from marrying divorcees, it's surprising that only one of Queen Elizabeth II and Prince Philip's children are still currently married to their first spouse. But there is a reason some of their marriages ended and it wasn't at the request of the parties involved.
Read on to find out which one of the queen's children is still married to the first person they wed and why two out of the three divorces weren't a choice.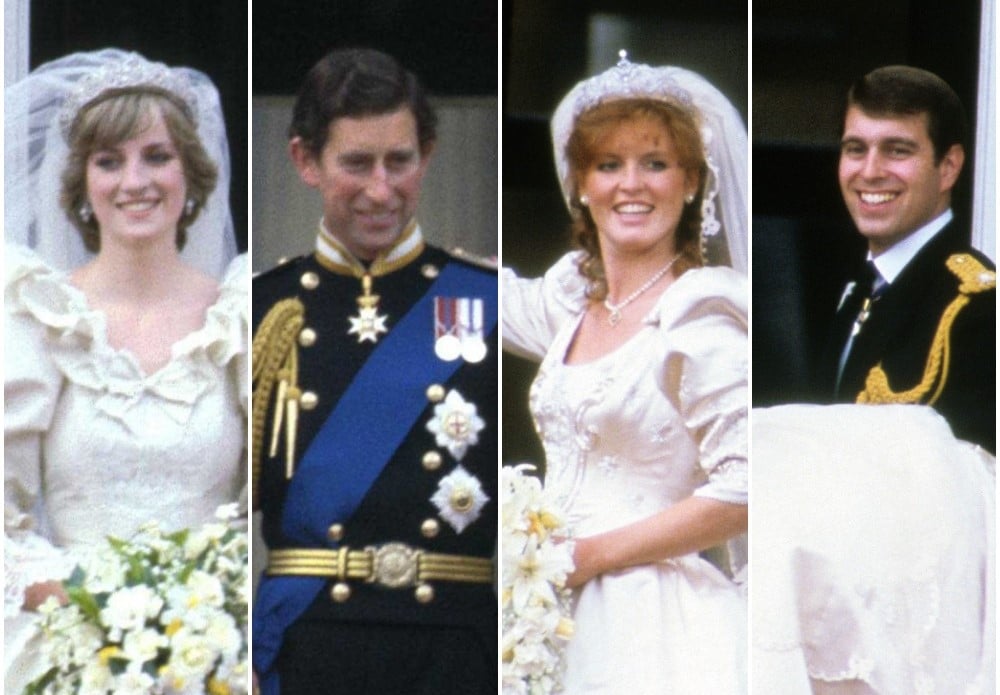 Which one of the queen's children is still married to their first spouse?
Although once forbidden, divorce is something that has happened regularly in the royal family over the last few decades. Queen Elizabeth's own sister, Princess Margaret, divorced Antony Armstrong-Jones in 1978. And three out of the monarch's four children are all divorced as well with two remarrying. Prince Edward is the only one of the queen and Philip's kids still with his first wife, Sophie.
The Sun reported that Edward's mother adores Sophie, Countess of Wessex and trusts in her more than any other in-law.
"The queen is mindful that Sophie's marriage has survived where her other children's relationships have failed and she knows that is in no small way down to Sophie's dedication," the publication's source said.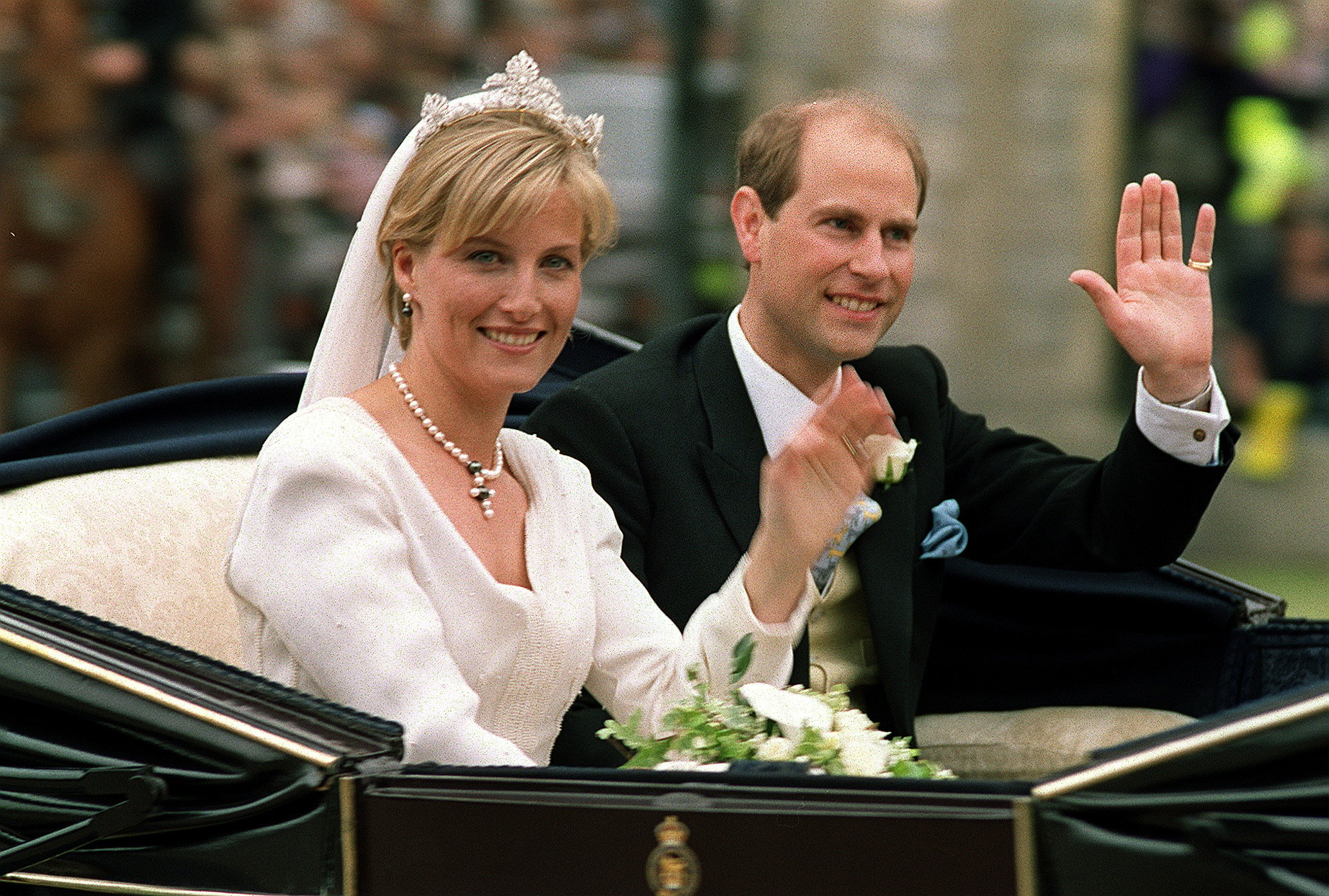 Sarah Ferguson said she and Prince Andrew didn't want to divorce
In 1986, Prince Andrew married Sarah Ferguson in a lavish ceremony at Westminster Abbey. But marital troubles for the Duke and Duchess of York began soon after when Andrew was sent away with the Royal Navy.
Then in 1992, while staying at the Balmoral estate and enjoying breakfast, the family was given the morning papers which featured pictures of the duchess sunbathing topless in St. Tropez while getting her toes sucked by financial adviser John Bryan. The news was a huge embarrassment for the royal family and something that they were livid about.
Fergie and Andrew ended up divorcing in 1996. But according to the duchess it's not something either one of them wanted, suggesting that they only ended their marriage because they were told to.
In a 2007 interview with Harper's Bazaar, Sarah said that while they never wanted to divorce they had to because of  "circumstance." After divorcing the two were never really out of each other's lives and still live together today despite not being husband and wife anymore.
Princess Diana didn't want a divorce either even though she was in an unhappy marriage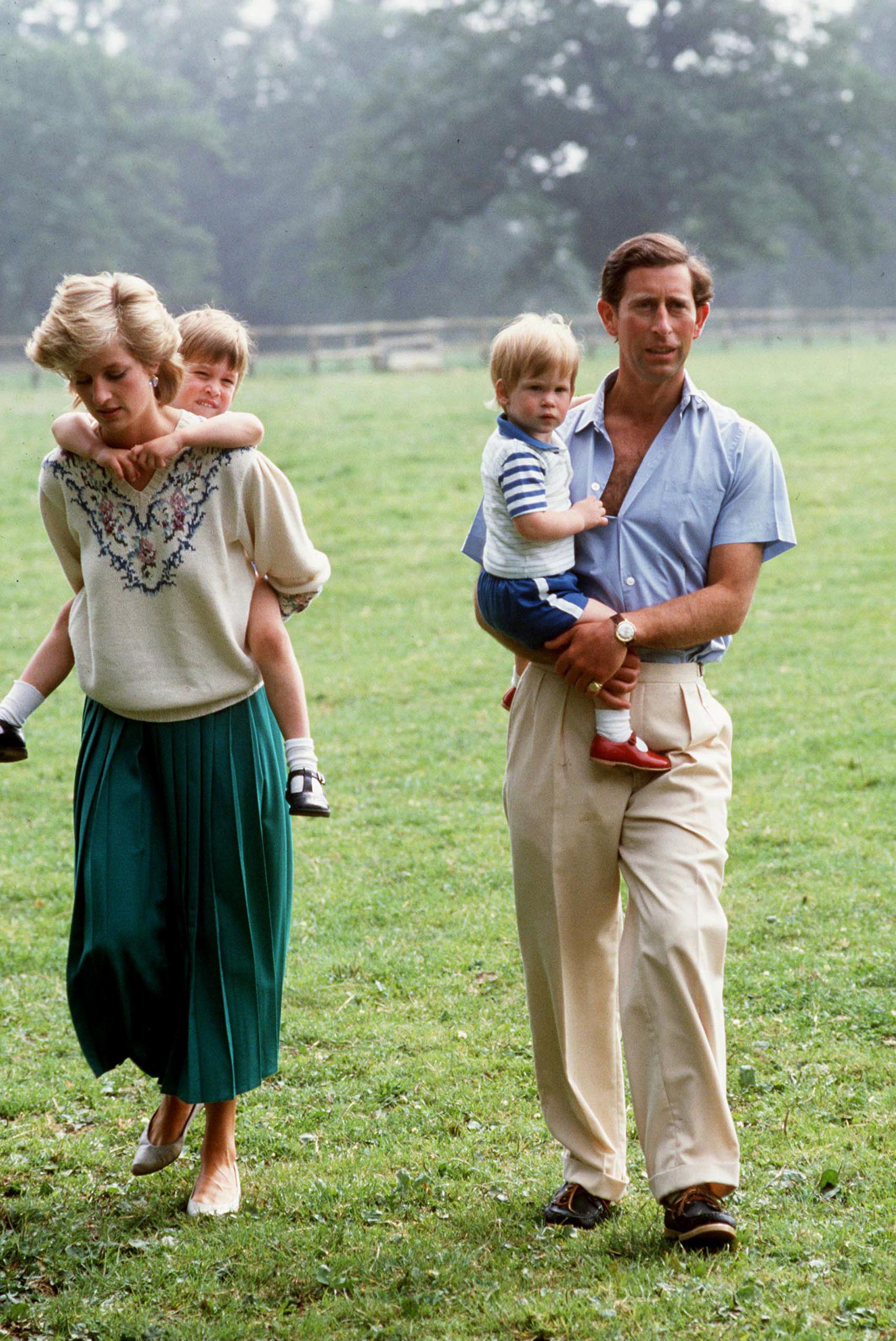 Another marriage that ended because an order was given to do so is that of Prince Charles and Princess Diana. It's the most famous divorce in royal history, but it wasn't supposed to happen if Diana had her way despite their unhappy union and her husband's infidelity.
"Given the choice, she would have stayed and tried to make a happy marriage," Diana's personal trainer and confidant, Jenni Rivett, told Yahoo's The Royal Box. "She loved Charles. She wasn't the one who wanted to separate or divorce. She was sad about it."
The princess also didn't want Prince William and Prince Harry to have to deal with divorce like Diana did when her own parents separated. It wasn't until it was decided for her that the public mud-slinging had gone on for too long. After Diana did her explosive Panorama interview about her troubled marriage and life in the royal family, Queen Elizabeth had enough.
The monarch sent a letter to Charles and Diana in December 1995 telling them to divorce. The prince wrote back that he was in favor but Diana took two months to respond. Ultimately though she saw no other choice and reluctantly agreed as well.