The Real Reason Pat and Gina Neely From 'Down Home With the Neelys' Divorced
"Down Home With the Neelys" was a favorite Food Network program, but Pat and Gina Neely's marriage ended in divorce. Here's why.
Whether you're a fan of reality TV or not, there's a reason so many folks love the Food Network. In addition to watching excellent cuisine from around the world, the stars of the network are really the biggest draw for most of us — and we remember when married couple Pat and Gina Neely first stepped on to the scene in 2008.
The happy, bubbly couple were famous for owning a few of Tennessee's best barbecue restaurants, and their show, Down Home With the Neelys, was a huge hit. Unfortunately, there was a lot brewing beneath the surface in the stars' personal lives that fans had no idea about. Here's why Pat and Gina Neely's marriage ended in divorce.
Pat and Gina Neely were married for 20 years before their divorce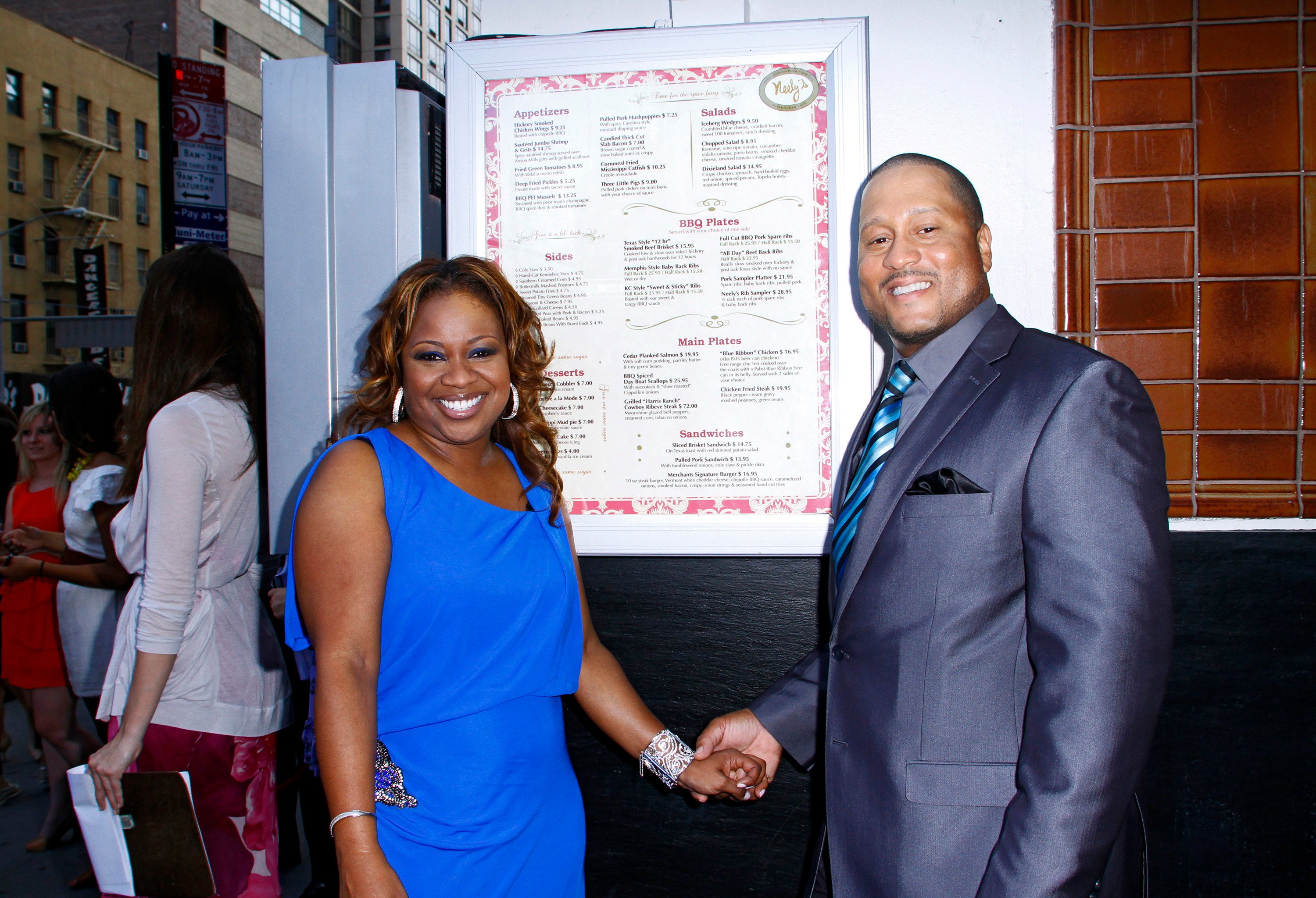 They were high school sweethearts who seemed absolutely perfect for each other and over the moon to have their own Food Network show, but in reality, Pat and Gina were having major marital problems while filming Down Home With the Neelys. The Huffington Post reminds us the two of them were high school sweethearts and, over time, began to develop different views of what their marriage should be like. While Pat felt like he and Gina should have been spending more time together, Gina felt like she wanted room to breathe — and all of these issues were amplified once they landed the Food Network program.
TMZ reports Gina was the one to file for divorce, and she cited irreconcilable differences as the cause. Many fans of the Neelys probably also didn't realize that they were separated for two years while still filming the show, but once the divorce occurred, the show would end. "Moving forward our focus will be on our individual brands and we are optimistic about our respective futures," the ex-couple shared in a statement.
Gina wanted to end their marriage before they even got their TV show
In truth, Gina shared to People that she was wanting to divorce Pat before they even landed their Food Network show — and she attempted to leave him five times before finally following through. As she said, "I was going to divorce Pat prior to the show. And then all of a sudden the train jumped on the track and I had to hold on for my life." She also mentioned that she never wanted to be a TV chef, and even her kids hated the show because of the attention it brought to their family. Gina was still bound to her word, though, and Pat's enthusiasm for the program also made it difficult to leave.
The divide between Pat and Gina became even more severe as seasons of the show continued. As Gina told People, "It didn't feel like a marriage anymore. I wasn't sexually attracted to him. He became my business partner, whereas I needed a husband."
Pat and Gina haven't spoken since Gina left
While it seems like Pat was willing to put in more work to save their marriage, Gina felt like she had had enough — and she was the one to make the first move to leave. As she told People, "I remember leaving with my purse and my duffle bag, and I was out of there." Gina also told People that she hadn't talked to Pat in years — and he allegedly hasn't reached out to her either. "I guess he's well? Our girls are older so we're not really co-parenting or anything," she added.
As for Pat, he also spoke to People regarding the split. "At the time, I was hurting. I was devastated. And I didn't have the words to explain it," he said. "It was a challenging time, but it's a chapter that has long passed me." While Pat didn't want to get divorced, he respected Gina's wishes — and today, he's remarried and happier than ever.
Check out The Cheat Sheet on Facebook!