The Real Reason Will Smith Abruptly Left the 2002 Oscars — It Had Nothing to Do With Denzel
Will Smith has won a plethora of awards during his 30-year career. As a rapper, he's won Grammys, MTV Awards, and American Music Awards. As an actor, Smith has taken home trophies for his work in movies like Seven Pounds, Men In Black, and I Am Legend. In 2002, Smith received a Best Actor Oscar nomination for his work, but he left the ceremony before hearing if he won the category. At the time, rumors swirled that Smith found out Denzel Washington would win. But that's not the real reason he abruptly left.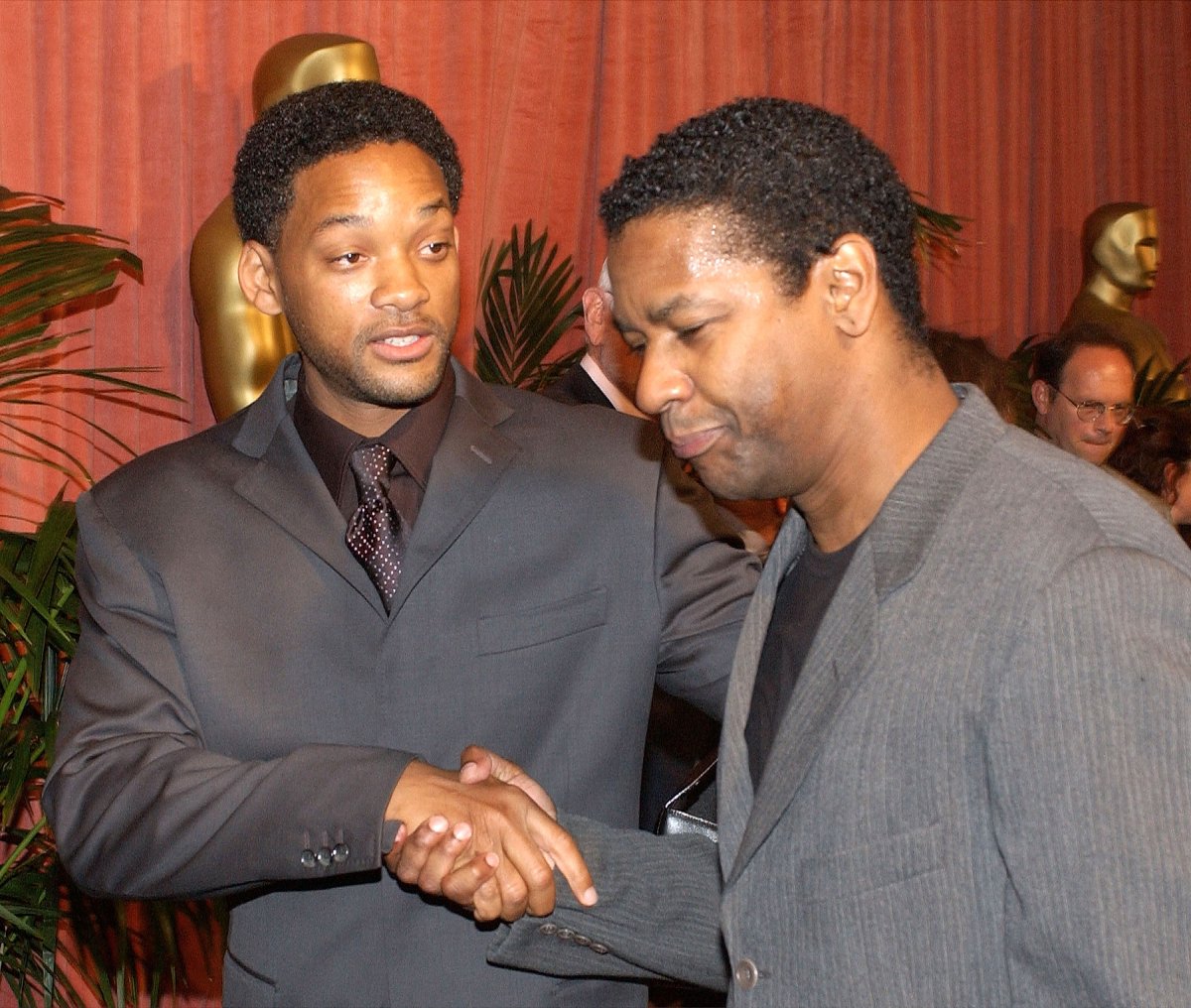 Will Smith has received two Academy Award nominations during his career
Smith has come a long way in his acting career over the last three decades. He first found acting success on the Fresh Prince of Bel-Air, starring as "Will Smith." During the 90s, he broke through on the big screen with roles in films like Six Degrees of Separation, Bad Boys, Independence Day, Men In Black, and Enemy of the State.
He went on to become one of the biggest box office draws in Hollywood, starring in everything from action flicks to sci-fi thrillers. During that time, Smith has received two Oscar nominations. The first came at the 74th Academy Awards in 2002 for the role of boxing legend Muhammad Ali.
As Bustle points out, Smith looked eerily similar to Ali in the biopic. He gained weight and worked out relentlessly to portray Ali. He almost became the famous athlete by learning to box, studying Islam, and changing his speech patterns to match the heavyweight champion.
Five years later, Smith received his second nomination for his role in another biopic. This time, it was for the role of Chris Gardner in The Pursuit of Happyness.
Why did the 'Concussion' star skip the Oscars in 2016?
In 2016, Smith joined his wife, Jada Pinkett Smith, and other people of color who boycotted the Oscars due to a lack of diversity among the acting nominees. According to Variety, 2016 was the second straight year that all 20 nominees in the major acting categories were all white.
Smith generated a considerable amount of Oscar buzz that year for his performance in Concussion. But when the Academy snubbed Smith, his wife vowed she wouldn't attend. Smith later explained that the issue was much bigger than a personal snub.
RELATED: Will Smith Said This Role Helped Set Him Free From Being 'Shackled' by His Identity
"This is so deeply not about me," he said. "This is about children that are going to sit down and watch this show and they're not going to see themselves represented. There's a regressive slide toward separatism, towards racial and religious disharmony. And that's not the Hollywood that I want to leave behind."
Smith explained that he and his wife held the position in their community that if they weren't part of the solution, then they were part of the problem. He said the boycott was a "call to action" for him and his wife.
Will Smith abruptly left the Oscars in 2002, but Denzel Washington had nothing to do with it
Even though he's received two Oscar nominations during his career, Smith has not won the coveted trophy. He lost to Forest Whitaker in 2007 for his performance in The Last King of Scotland. In 2002, Smith lost to Denzel Washington who won for his performance in Training Day.
At the time, rumors swirled that Smith left the Oscars early because he found out that he wasn't going to win his category. The rumor was that Smith didn't want to watch Washington accept the award, so he and his wife left.
But according to Entertainment Weekly, the real reason Smith abruptly left was his daughter, Willow. At the time, Willow was just one-and-a-half years old. Will and Jada left immediately after the tribute to Sidney Poitier because their daughter was being taken to the hospital. Little Willow had an ear infection that caused a 103-degree fever.
"Being a father became his priority," Smith's rep explained.
Luckily, Smith's daughter was home safe by the next morning.