'The Real World' Contestants Were Paid Pennies Compared to MTV's 'The Challenge'
MTV's The Real World has become a cult classic in reality TV. Some original cast members went on to compete on The Challenge, too — and there are even a few competitors, like Johnny "Bananas" Devenanzio and C.T. Tamburello, who got their start on The Real World and still compete today. It seems competitors on The Challenge have a much better shot at making money than those on The Real World did, though.
Where is 'The Real World' cast now? The 'New York' cast reunited
No one could've anticipated just how big The Real World would become, but it took the reality TV world by storm. The show got its start back in 1992 with a cast living in New York.
In 2021, Paramount+ launched The Real World Homecoming: New York. The show features the original cast returning to the house they all lived in together in New York. Eric Nies, Julie (Oliver) Gentry, Heather B. Gardner, Kevin Powell, Norman Korpi, Andre Comeau, and Rebecca Blasband all live together once more.
"The last time we were back in the loft, all seven of us, obviously, was in 1992," Gardner, who's now 50, told People.
"I didn't know we were going to be in the loft," Blasband, who's now 53, noted. "I just burst into tears as I saw it. And it still had the scaffolding!"
Nies, who's now 49, noted he's stayed in contact with his housemates over the years, but he never imagined they'd all be in one room together again. "We're all like, in our 50s, so I think the reaction is a little bit different at this age," he stated. "But, yeah, it was really cool."
The cast of 'The Real World' wasn't paid much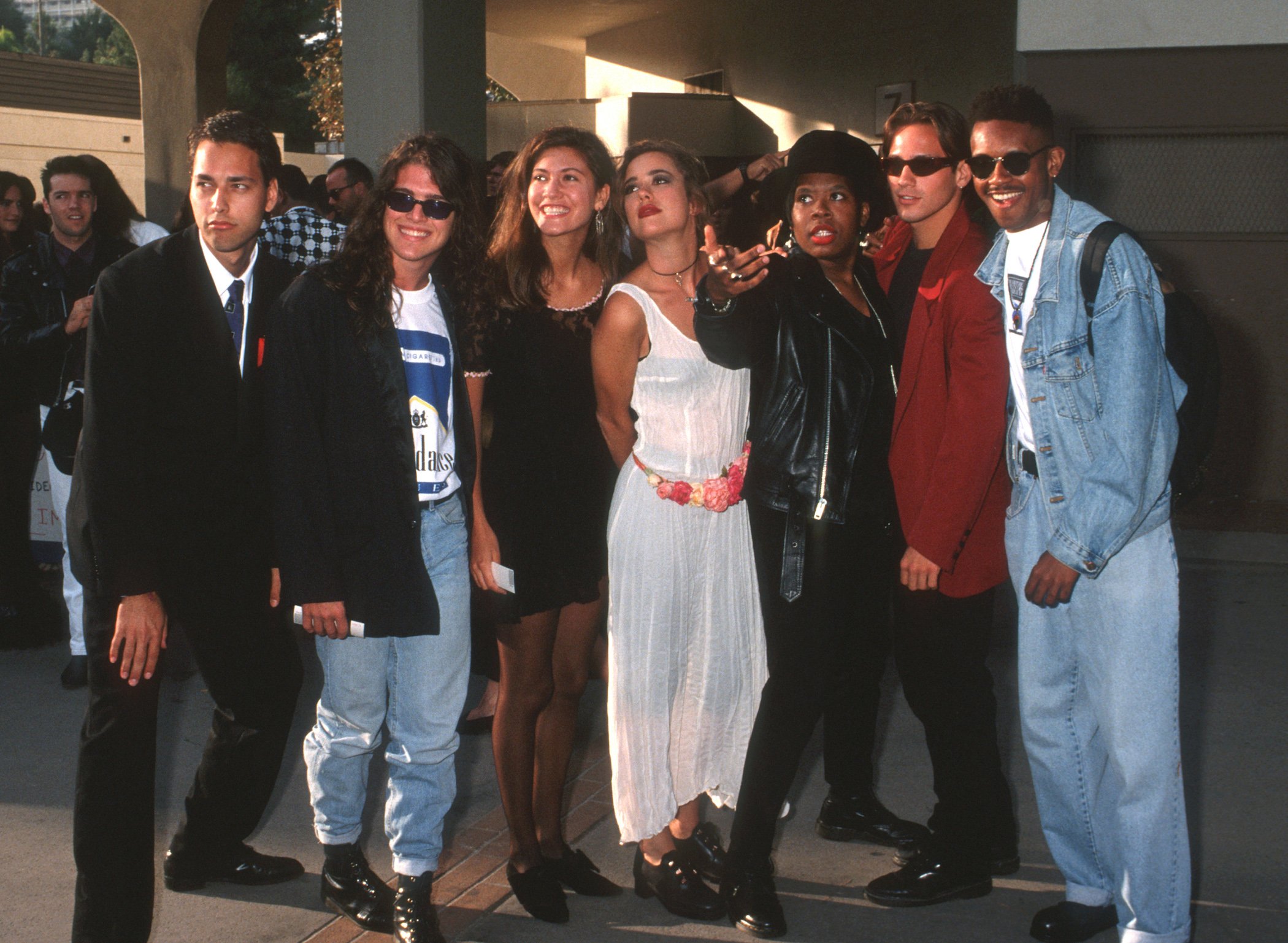 The Real World was the ultimate social experiment, and those who participated likely didn't anticipate a huge paycheck. And it seems the first seasons of the show didn't offer much money.
According to Jezebel, The Real World: New York cast members were paid a collective $2,600. In total, they lived together for three months.
This payout has naturally increased over the years, though. Now, it looks like Real World cast members are paid around $5,000 per person per season, which is much better than the 1992 paycheck. Even so, for three months, that comes to just over $1,600 per month, which isn't great. And the cast on the show typically only appears for their single season without continuing on to other Real World seasons later.
How much do MTV's 'The Challenge' contestants get paid?
So, do MTV's The Challenge contestants get paid? They do — and not just if they win the big $500,000 or $1 million prize at the end. Some returning players can earn up to $80,000 just for appearing on the show, though that's not necessarily the norm, either. Rookie players expect to earn around $1,000 a week.
While this pay sounds much better than what occurs on The Real World, veteran Challenge champ Wes Bergmann said the payout still isn't ideal. "That's the unfortunate situation for a lot of MTV's favorite castmembers is The Challenge doesn't pay enough for it to be a full-time job," he told the Bachelor Party podcast. "And MTV can sit around say that it does all they want. It doesn't."
Check out Showbiz Cheat Sheet on Facebook!