'The Real World Homecoming': Danny Roberts Says Julie Stoffer Showed 'Eggplant Photos' of Her Husband
'The Real World Homecoming: New Orleans' star Danny Roberts confirmed that Julie Stoffer showed 'eggplant' photos of her husband, not shirtless.
In episode 7 of The Real World Homecoming: New Orleans, which aired June 1 on Paramount+, Kelley Wolf got offended when Julie Stoffer showed her a picture of her husband, seemingly nude. However, Julie insisted he was only shirtless. After the episode, roommate Danny Roberts confirmed his co-star shared "eggplant photos."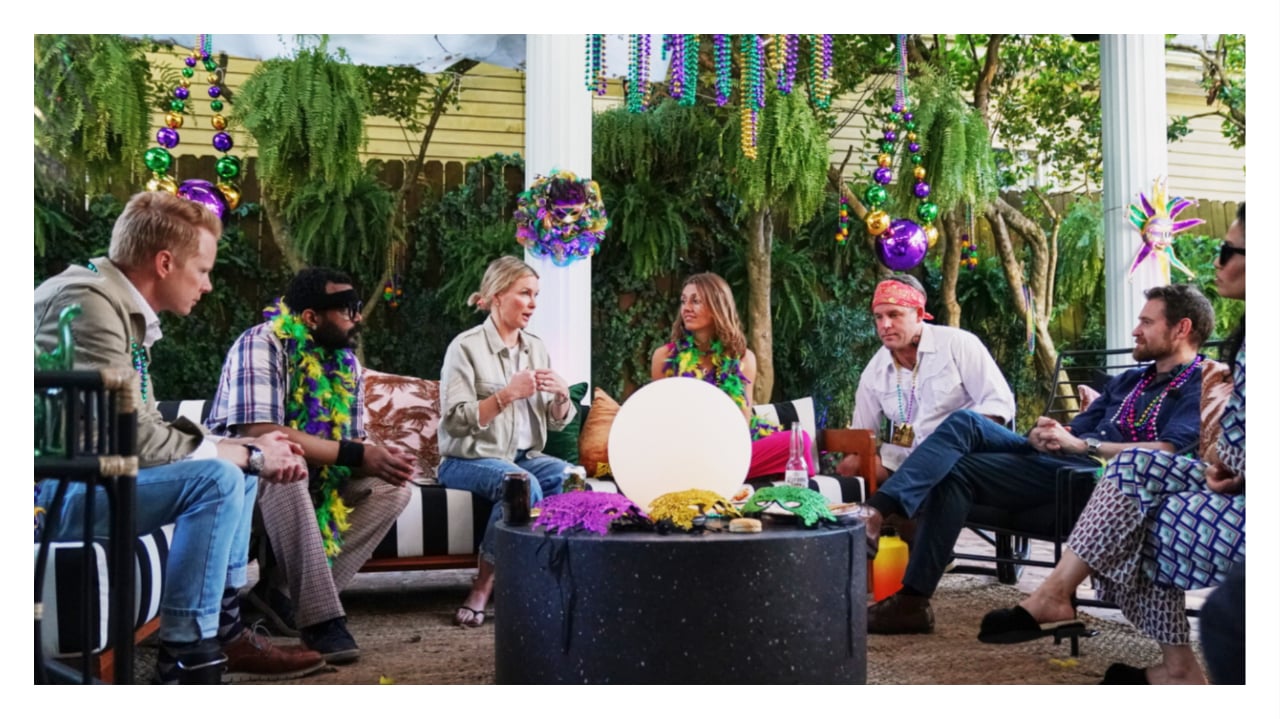 Danny Roberts confirms Julie Stoffer showed nude pictures of her husband
During The Real World Homecoming: New Orleans episode 7, Kelley Wolf confronted Julie Stoffer when her roommate showed her an inappropriate photo of her husband.
However, Julie insisted her husband was only shirtless in a confessional. Co-star Danny Roberts, who Julie first shared the picture with, revealed "those were eggplant photos" on his Instagram story.
Therefore, her husband's private part was visible in the images she shared, countering what she claimed in the episode. He also claimed the show gave Julie "a very mild edit" that didn't accurately depict what actually happened.
Danny also called her out for missing "the assignment" to "create meaningful television with redemption and love," believing she only wants to focus on "the lowest common denominator." 
Julie initially claimed she shared shirtless pictures of her husband
After Julie's husband, Spencer, seemingly gave her a hall pass to do what she wanted while in the house, he sent her steamy pictures.
She announced that her husband sent her nudes and admitted she had already shown Danny, who was sitting beside her. When Kelley walked through the door, Julie greeted her with the picture, upsetting her roommate.
Therefore, Kelley confronted Julie, noting it, including other sexual things The Challenge competitor frequently talked about, made her uncomfortable. Julie seemingly didn't understand Kelley's position, only considering her a prude, grouchy, and unwilling to show her true self on television.
When defending herself in a confessional, Julie insisted her husband was only shirtless and questioned why Kelley wouldn't want to see "a hot guy." During their conversation, Kelley threatened to leave the show early but hasn't yet.
Julie has had several conflicts throughout 'The Real World Homecoming: New Orleans'
Throughout the season, Julie has rubbed nearly other housemates the wrong way. It began with Melissa Beck and Danny wanting apologies and acknowledgment from their former roommate after discovering that she wrote demeaning letters, which successfully got them fired from post-show opportunities.
Julie half-admitted to writing a letter about Danny, although she claimed she didn't remember and couldn't recall what it said, and never owned up to doing anything to Melissa, who she developed a close friendship with during their original season.
When the group went out to a drag club, Julie got extremely drunk, and David "Tokyo" Broom attempted to care for her that night. However, she accused him of roughly grabbing her, leaving marks on her back. Tokyo and Melissa confronted her over her words and attempted to point out she started an "angry Black man" narrative.
It didn't go as expected as Julie eventually stormed off, feeling attacked. As a result of the incident, Tokyo requested a room change. The Real World: Homecoming airs Wednesdays on Paramount+.