The Reason Jodie Comer's Russian Accent in 'Killing Eve' Is So Good Is Thanks To Her Dad
Killing Eve has so many things going for it. It not only has a great cast, but it stars Sandra Oh and Jodie Comer. They're a pretty well-matched pair in their cat-and-mouse obsession with each other as Eve Polastri and Villanelle. And Comer really brings a lot of great material for that part as the Russian assassin, including her ability to go between accents flawlessly as well as take on the faint Russian accent as her mainstay sound. 
Jodie Comer plays the stylish, charismatic assassin Villanelle on 'Killing Eve'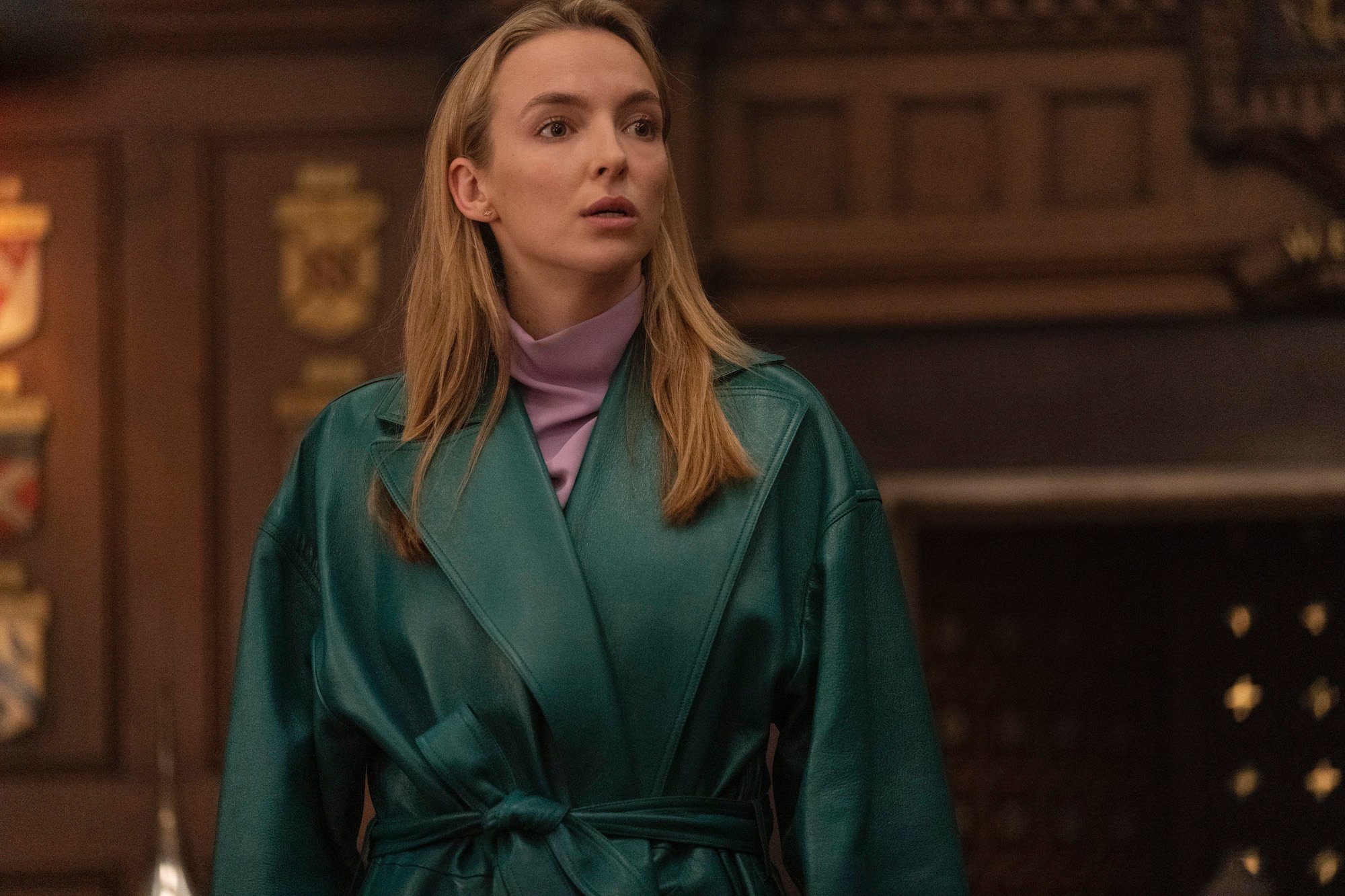 RELATED: This 1 Villanelle Kill Went Too Far For Jodie Comer on 'Killing Eve'
In Season 1 of Killing Eve, Villanelle is an amoral assassin, killing for money and not asking questions about why she does it. She actually seems to enjoy the murders and often doesn't bat an eyelash at the loss of life.
She is originally from Russia but was trained as an assassin after The Twelve faked her death. Throughout three seasons, she's taken on American, Scottish, Italian, and French accents, along with having to speak those last two languages. However, she seems to nail every accent she does. Why is that?
Comer's knack for accents comes from a hobby she did with her dad
Even just getting through the first few episodes of Season 1, and it's notable how good Comer's accents are. Not only is her natural accent far from Villanelle's Russian one, but she also dips into Italian, German, and more so well. And that's thanks to practicing with her dad. 
"It comes from growing up," Comer told Metro UK in May 2019. "Me and my dad, if there was an advert with a silly voice on we'd always impersonate it around the house just joking around."
That's not the only thing her parents helped her with either. She told the Mirror that her many memorable facial expressions as Villanelle come from her mother.
"Some of the faces I pull are outrageous but my mum is like, 'Definitely seen that one before,'" she said. "But I am also like, 'Mum, I get half of them from you.'"
But don't expect Comer to ever do her natural Scouse accent
With that said, she also told Metro that her natural Scouse accent would be hard for her to separate herself from Villanelle. Being from Liverpool, Comer has a very distinct northern English accent, and she won't ever use that one while playing the assassin on Killing Eve.
"We actually, Season 2, it got written in one episode and I asked them to take it out because it just seemed too gimmicky for me…" Comer said during a BAFTA Facebook virtual panel, referring to a scene where Villanelle was supposed to have a Scouse accent. "We knew she does accents but Scouse felt a little bit too much of a far stretch for me."
Comer shared that it was too much of a "'wink-wink" moment for her. "Scouse will not be making an appearance on Killing Eve."
Separating life from art makes sense, especially when Villanelle is so vastly different than Comer in real life. But the fact that her normal accent is so far off from her Killing Eve character surprises so many people when they see her outside of the show.
"When I open the mouth, people look really confused," the actress told BBC News in 2019. "It's usually the faces that are the best… My own voice is so wavy and high pitched, I think that's what shocks people, the way it sounds. [My tone is] quite musical, but Villanelle is more rooted."
So even though fans won't see Villanelle take on a Liverpudlian persona, Comer can easily pull any other accent in the world, or so it seems.
RELATED: Villanelle Influenced Jodie Comer in a Way That Might Be Opposite of What Fans Expect