The Relatable Reason James Corden Says He Needed Therapy
Carpool Karaoke star James Corden seems to be the type of celebrity that doesn't mind opening up about himself from time to time. He's revealed how much he hates wearing Spanx, and about his struggle with weight gain.
Recently, he shared about a time when he recognized his need for talk therapy.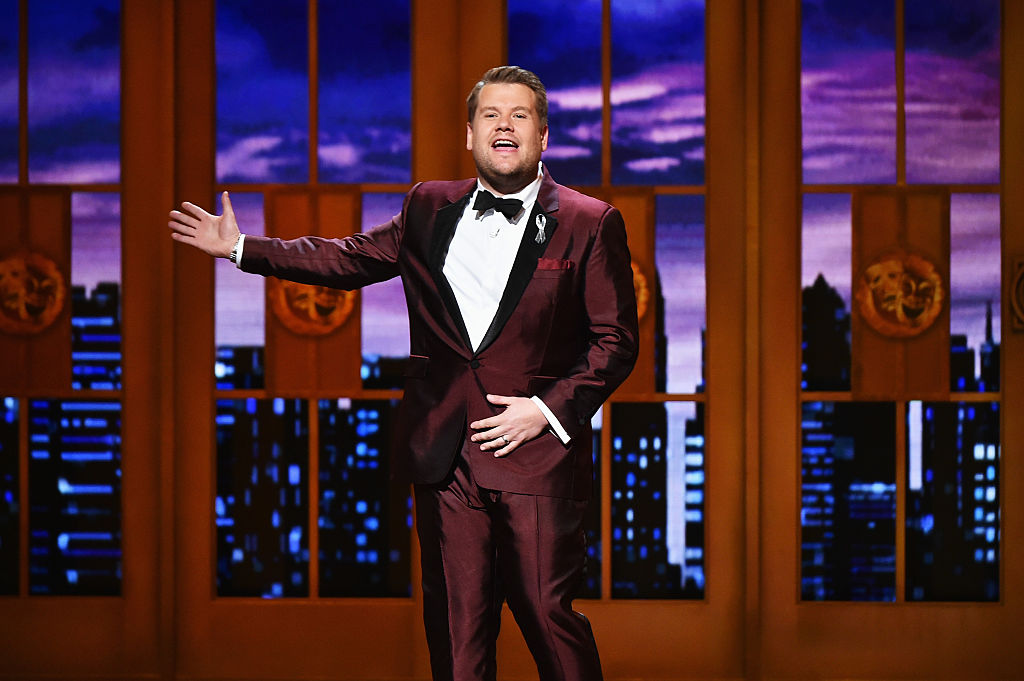 Find out what led to Corden's revelation and how it put him back on the right track.
Corden's rise to fame
Adjusting to fame sounds like it should be fun, but as has been seen too often, it can be jarring. Corden opened up to The Journal on menswear site Mr. Porter's about his insecurity along his journey to fame.
"If you're not given a seat at the table, make your own," he says. "When I was coming up, I was never on the One To Watch pages, like my friends. It felt like the industry was saying, 'We think you're good, but we'd like you to play the man who drops off a TV to Hugh Grant in a movie. And these other people will go and be stars.' So I wrote a TV show for myself. I muscled my way in."
"I've learned not to think, 'Right, I've made it. I've made a Mike Leigh film now, this will change everything.' Because it never does. That pinnacle doesn't exist. All you have is the work you're doing now. So don't look ahead to the next thing. Just do your best in the moment. Be the best father, talk-show host, MR PORTER interviewee or whatever, and you'll always be a success."
Dealing with haters
It's hard to believe this, but Corden, the funny, show-tune-singing, celebrity-interviewing talk show host is not universally loved. He has quite a body of detractors.
On Reddit, commenters have said of him, "He's an immensely irritating person, from the way he speaks to the way he dresses," "I think his comedy is very bland, especially when you compare to former host Craig Ferguson."
Speaking of Reddit, Corden made a surprise appearance on its AMA (Ask Me Anything) in May 2019, along with staffers from Carpool Karaoke for an impromptu Q&A session. It didn't go very well.
Commenters basically said whatever was on their minds, which for the most part were insults. The 41-year-old comedian didn't stay on for questions very long as the mean-spirited comments went from bad to worse.
Remarks included, "James how have you managed to make it this far? I'll be honest, not a fan," "Why are you, James, such a deeply unpleasant person? Did your parents raise you that way?"
Thankfully, Corden has quite a few fans who could provide an equally resounding chorus of praise to him; the proof is in the millions of YouTube hits his Carpool Karaoke has received.
The reason James Corden sought out therapy
The television personality opened up last month about a season in his life during which he had to be confronted by those closest to him to help him change a certain behavior. It occurred as he was dealing with fame and letting it go to his head. Rob Brydon, his fellow actor on their hit, Gavin and Stacey, plays Stacey's Uncle Bryn on the show, and had a chat with Corden one day during a lunch.
"I said, 'Look, this is a bit awkward to say, but I'm just hearing these things about you,'" Brydon told The New Yorker, " 'and you've got to know that the way you behave has an effect on people.' "
According to Corden's mother, his sisters stepped in as well. "They would come in and say to James, 'Don't be a d***head.' "
And so, Corden decided to see a therapist. He said, "I used to be a better person than this. The absolute biggest thing I had to learn to do, was just stay in and be comfortable on my own."
The Late Late Show with James Corden has been renewed until 2022, so clearly Corden is on the right track.
Read more: James Corden Gave Up This 1 Food and Lost 70 Pounds