'The Resident' Star Emily VanCamp Reveals Why She Left the Show — and If She'd Ever Return as Nic
Emily VanCamp has left The Resident. While fans have known for a while that the actor would be exiting the Fox drama, that didn't make the events of her final episode any less shocking. But while fans might be reeling from the loss of Nic Nevin, VanCamp has said she has no regrets about her decision to leave the show. 
[Warning: This article contains spoilers for The Resident Season 5 Episode 3.]
Nic Nevin died in the Oct. 3 episode of 'The Resident' 
In the Oct. 3 episode of The Resident, titled "The Long and Winding Road," Nic was in a medically induced coma after getting into a car accident in episode 2. At first, her husband Conrad (Matt Czuchry) clung to the belief that she'd recover. But Nic's injuries were too severe. She died, leaving behind her husband and their daughter Gigi. Her organs were transplanted to people in need, including a long-haul COVID-19 patient who received her trachea.
Emily VanCamp left 'The Resident' for personal reasons
VanCamp and her husband Josh Bowman announced in August 2021 that they'd welcomed their first child together, a daughter named Iris. In an interview with Deadline published after her final episode of The Resident aired, the actor explained that becoming a mom drove her decision to leave the show. 
 "I spent so many years on network television, but then suddenly priorities shifted," the former Revenge star said. "I think there comes a moment in every woman's life — in every person's life — where it becomes less about work and more about family, and that's what happened while I was making the show. Doing that many episodes in a different city and then you add COVID to that, most of us couldn't see our families for almost a year. It really solidified for me that family is where my heart is at the moment."
"This decision was not an easy one for anybody but it was the right one for me, personally," she added. "I'm grateful that I was met with understanding and compassion."
Emily VanCamp says she'd be open to returning to 'The Resident'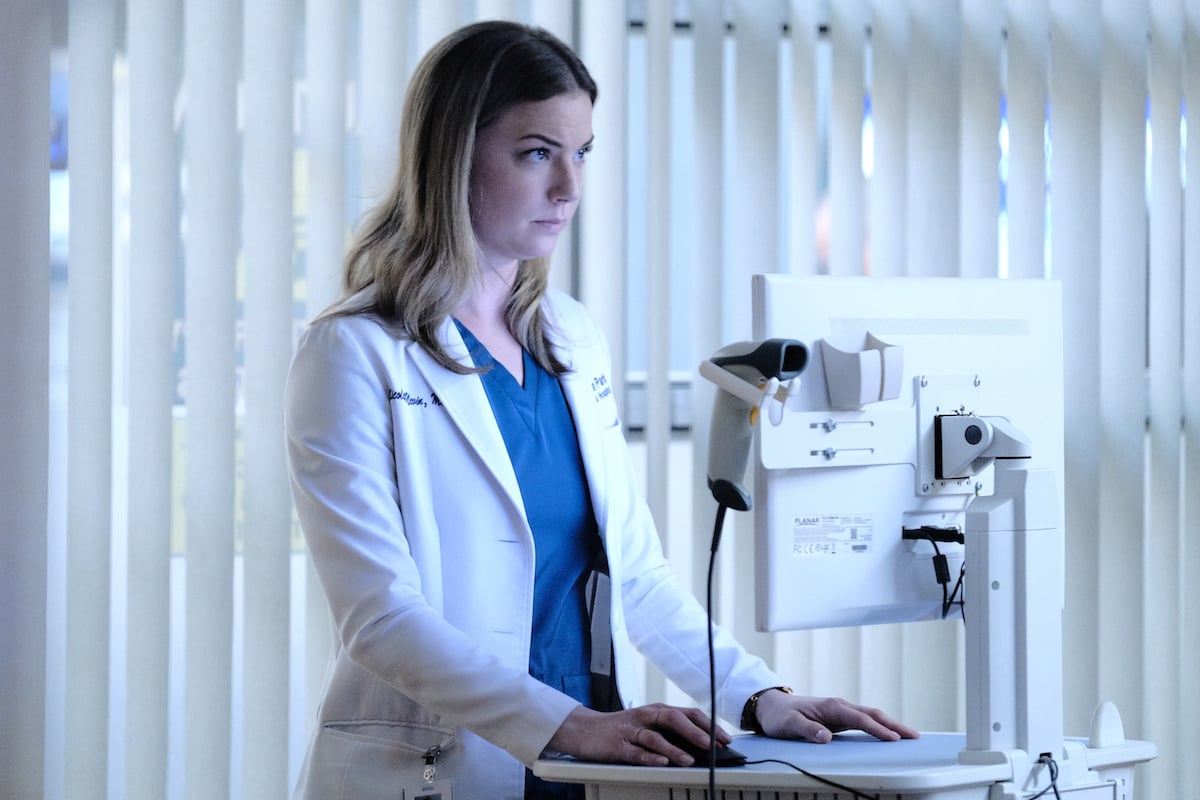 Though Nic Nevin is dead, VanCamp isn't writing off a possible return to The Resident in the future. She told ET that she'd "absolutely" be open to appearing in a dream sequence or flashback if that worked for the show. 
"There's just so much love between all of us. I would absolutely be open to coming back in some form or another," she said. "But it really depends on what works best for the show. I'd always love to go back and see everyone, I miss them terribly."
In an Instagram post shared after her last episode aired, VanCamp spoke about her time on The Resident and thanked the show's cast and crew, as well as "the nurses out there working tirelessly for your patients." 
"Feeling so much gratitude for the relationships I've gained, the stories I've had the opportunity to tell and the many lessons I've learned from playing Nic Nevin on The Resident," she wrote. "Thank you to everyone who came on this journey with me and this wonderful character."
Check out Showbiz Cheat Sheet on Facebook!