The Riddle Keith Urban's Daughter Shared That Rocked His World
Keith Urban's life and career have taken him down some interesting roads. The country singer released his first album in 1991. And in addition to his music, he's made headlines for his marriage to Oscar winner Nicole Kidman and as a judge on American Idol. But Urban found himself faced with a riddle that threw him for a loop thanks to his own daughter.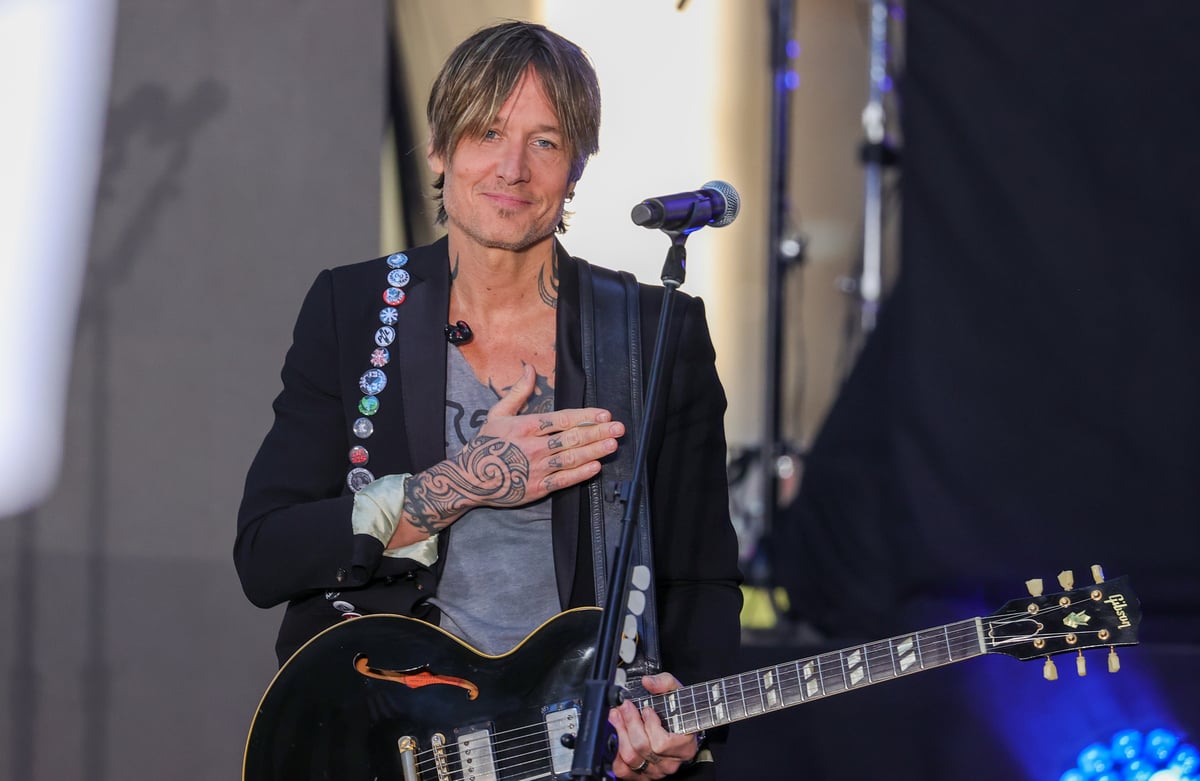 Keith Urban has been open about his struggles with addiction
Earlier in his life, Urban faced down his own alcoholism and addiction. The singer checked into rehabilitation centers in the late 1990s and mid-2000s. But Urban has been sober for more than 15 years, which is around the same amount of time he's been married to Kidman.
Urban chooses not to publicly discuss his history with alcoholism often. Instead, the singer wants his fans focused on his music and live performances. However, he remains open about how his experiences with addiction and alcoholism shaped his life.
RELATED: This Small Gesture Made Nicole Kidman Realize Keith Urban Was the Love of Her Life
The country singer's daughter recently stumped him with a riddle
In an interview with Rolling Stone, Urban reflects on a riddle posed by one of his own daughters that really got him thinking.
"One of our girls brought a riddle home the other day. She said, 'Dad, imagine that you're in a room and there's no windows, no doors, solid floor, solid roof, solid walls. How do you get out?'
I sat there for ages, trying to think. In the end, I just gave up. I said, 'I don't know. How? How do I get out?' She said, 'Stop imagining.' How much of this am I applying to myself? Am I continuing with a feeling of victimization, or however it is I choose to identify myself?"
Indeed, celebrities like Urban face a great deal of internal and external pressure. But the singer's point is just as applicable to anyone dealing with addiction or any one of a variety of personal struggles that might be plaguing them or causing them hardships in their lives.
Keith Urban has come a long way since his 1991 debut album
Urban's self-titled 1991 album marked his entryway onto the charts. And the singer's prominence in the world of country music only grew from there. Arguably, his music career peaked in the early 2000s, with the Golden Road and Be Here albums as his biggest sellers.
All in all, Urban carries a reported net worth of roughly $75 million. Although he is among the highest-earners in country music, this total still pales in comparison to his wife's. Kidman – star of such hits as Moulin Rouge!, Cold Mountain and TV's Big Little Lies – reportedly has a net worth of $250 million. But together, Urban and Kidman makes quite the power couple.
RELATED: How Keith Urban Reacted When a Record Label Executive Told Him 'Golden Road' Shouldn't Be an Album
How to get help: In the U.S., contact the Substance Abuse and Mental Health Services Administration helpline at 1-800-662-4357.
How to get help: In the U.S. and Canada, contact the National Council on Problem Gambling helpline at 1-800-522-4700.