The Rock, a Country Song, and a TikTok Trend Help Save Applebee's From a Slow Death
Every American of a certain age has fond memories of their neighborhood Applebee's. The once staple restaurant of suburbia has since fallen on tough times. This is not unique to Applebee's, as dozens of other chains are also struggling. It seemed the emergence of internet reviews and accompanying social media posts about indy restaurants meant the end of restaurant chains. But just as the internet taketh, the internet giveth. The former king of chain restaurants has been given another shot of life from a new viral sensation, with the help of some celebrities — including The Rock. Here is what you need to know about Applebee's current renaissance and the memes that made it happen.
Applebee's faced pre-pandemic struggles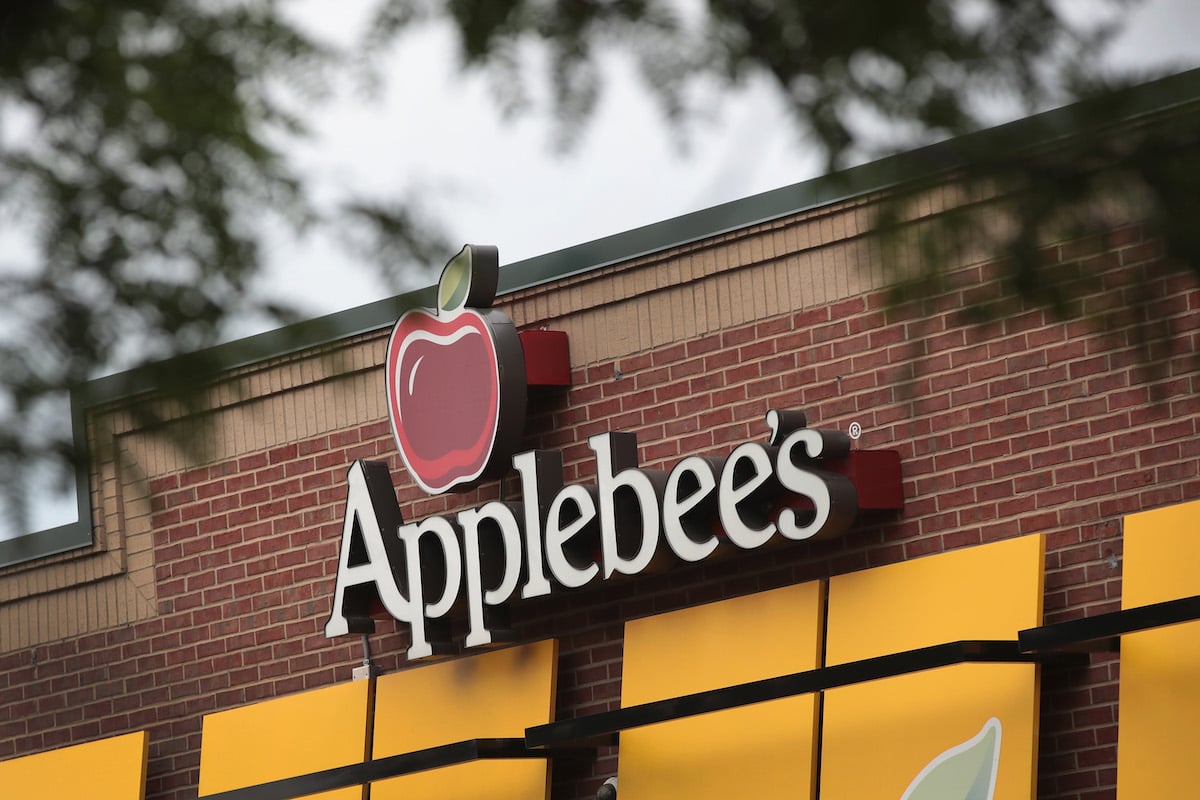 As many chains were already struggling, it seemed that the COVID-19 pandemic would be the final straw that broke the camel's back. With restaurants closing their dining rooms, people started speculating which chains would still be standing after lockdowns. Mashed made a list of chains most likely to permanently close in 2021 — and on that list was Applebee's. 
It seemed the writing was on the wall for this once beloved chain. In 2017, nearly 100 stores were closed permanently. Dozens of stores would be closed in the following year. The hemorrhaging continued, as dozens more would be closed in 2020. It seemed the end was nigh for Applebee's, until a country star released a music video that celebrated the fancier things in life.
Walker Hayes' 'Fancy Like' was a viral miracle for Applebee's
On June 4, 2021, Walker Hayes released his single "Fancy Like." The catchy chorus proclaims, "We fancy like Applebee's on a date night/ Got the Bourbon steak with the Oreo shake/ Get some whipped cream on the top too/ Two straws, one check, girl, I got you." The music video has almost 15 million views on YouTube. 
The good news doesn't end there; the song also inspired a TikTok dance, with participants dancing to the song in front of their local Applebee's restaurants. The song has been sampled over 360,000 times on TikTok, with some iterations gathering more than 1 million views, per Business Insider. 
As you can imagine, the viral sensation has transitioned into favorable sales figures for Applebee's. Sales are higher than they've been in years — up a whopping 102 percent compared to this time last year — despite having fewer locations. Although it's a more modest 10-percent increase when compared to 2019. 
Perhaps more important than sales figures is the market exposure to a younger audience. Applebee's has long struggled to gain attention from younger generations. A grassroots TikTok sensation can fix that problem very quickly. It seems all of Applebee's prayers have been answered. 
The Rock's tequila has also helped Applebee's
Not allowing a good opportunity to go to waste, Applebee's made a deal with a well-known celebrity. Much like George Clooney, Dwayne "The Rock" Johnson launched his own tequila company. As The Rock is trying to get the name out about Teremana Tequila, it would make sense to do a brand deal with Applebee's, an established bar and a restaurant that is going through a renaissance. 
The two struck a deal that was announced in Applebee's news release earlier this summer. Applebee's will be using Teremana Tequila in their exclusive "Mana Margaritas." There are two margaritas from which to choose: Strawberry Coconut Margarita and the Blue Aloha Margarita, both starting at $7. 
While Margaritas are traditionally a Mexican beverage, The Rock and Applebee's wanted to add a tropical, Polynesian flare. The Blue Aloha version is mixed with blue curacao, pineapple juice, and lime — whereas the Strawberry Coconut Margarita is mixed with Malibu Coconut, strawberry, and lime. 
RELATED: The Best Bang-for-Your-Buck Discount Meals You Can Order at Popular Chain Restaurants Like Applebee's