The Rock's Fitness Routine Involves Fasting Cardio and 7 Meals a Day
The physique of Dwayne Johnson has defined his multifaceted career from the beginning. How does one man get jacked to the point that his co-stars are worried about getting their toes crushed during a scene? It starts with a lot of work and an absurd commitment to maintaining his cartoonishly large frame. Part of that includes eating a lot of food, but the man known as "the Rock" starts his fitness routine on an empty stomach.
The Rock begins his fitness routine before eating breakfast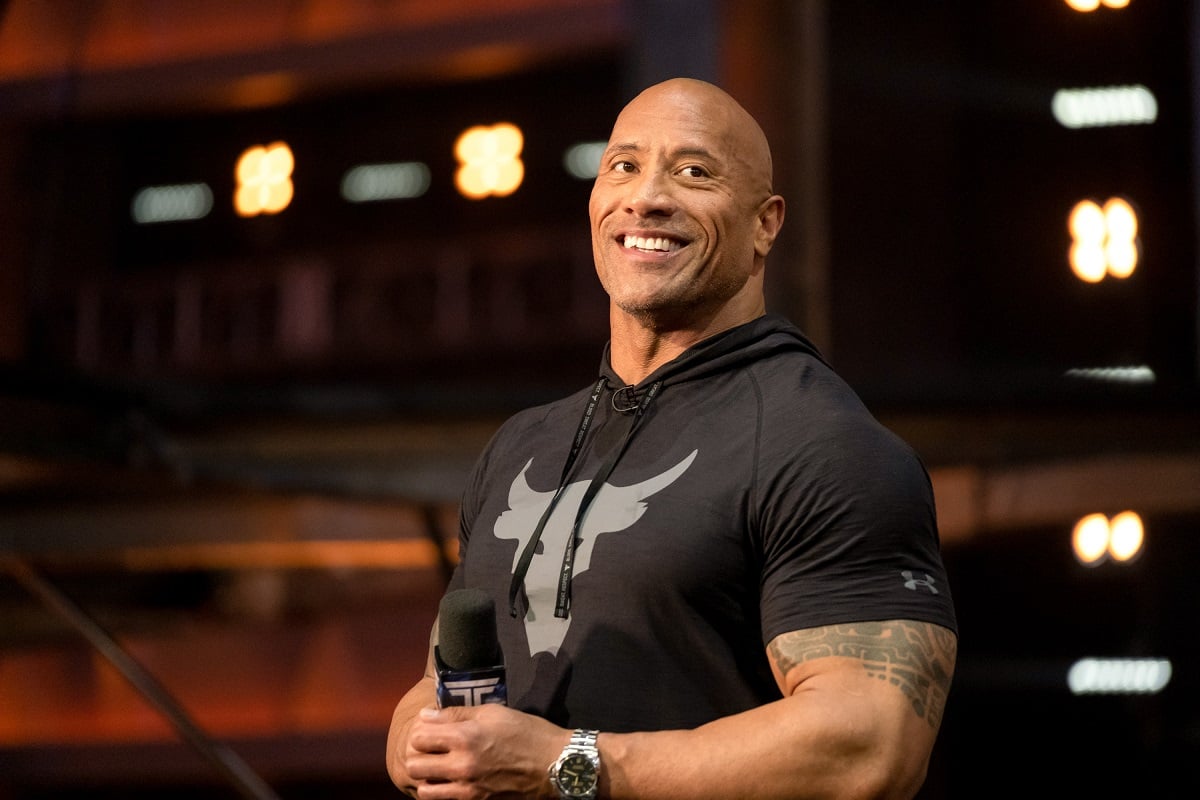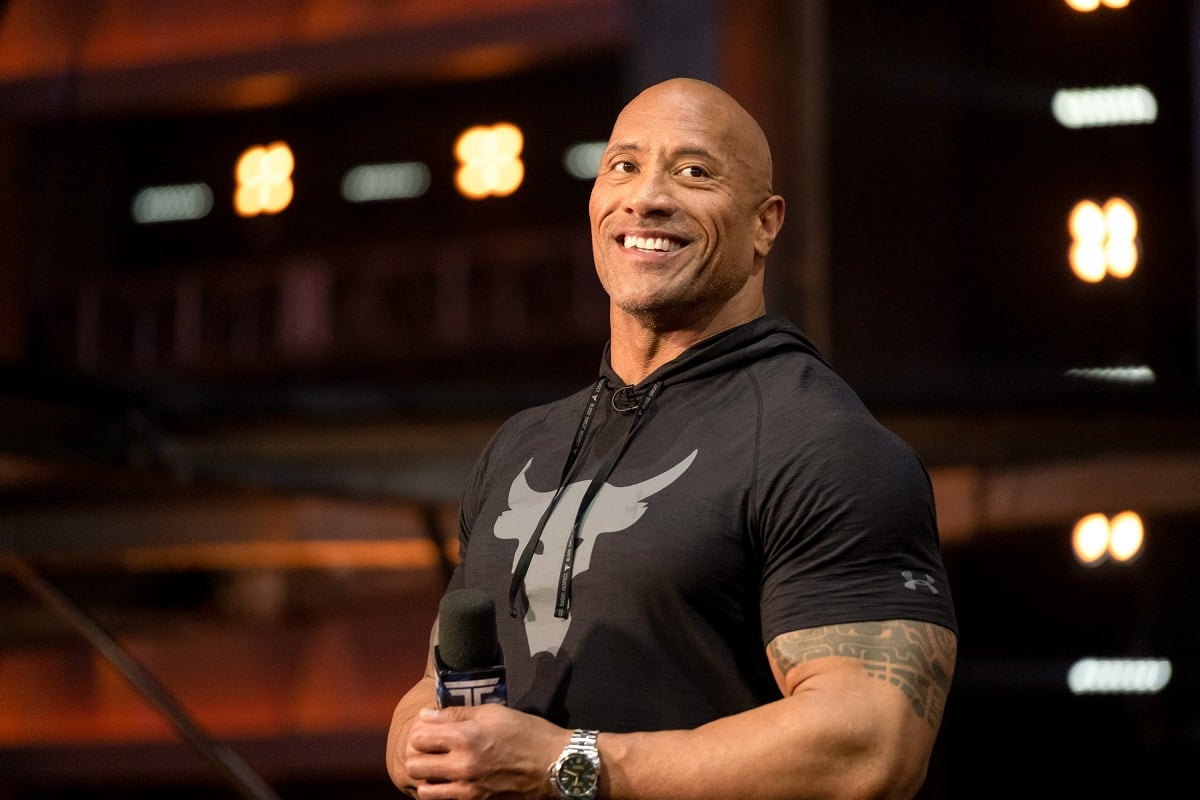 Johnson revealed some details about how he starts the day in an interview with Men's Journal. He wakes up "before the sun rises," does some work on his computer, and goes through a workout, all without eating.
"I hit my cardio on an empty stomach — which has been keeping my metabolism nice and tight. That's how it all starts," Johnson said. "I eat somewhere between six and seven meals a day, and I try my best to make them as balanced as possible with proteins, carbohydrates, good fats — and the occasional sugar at the right times of the day."
Fasted cardio is a popular form of exercise. As explained in this Healthline article, the idea behind the concept is when someone does cardio while the body is low on glucose, the body's primary source of energy, your body will use stored fat for energy as an alternative, helping you to stay physically fit.
Studies revealed mixed results on how effective this practice is. A 2018 review from the Scandinavian Journal of Medicine & Science in Sports found that fasted cardio led to a higher metabolic performance post-workout. Still, the same effect was seen in aerobic activity when a person ate beforehand. Research is also inconclusive on how fasted cardio impacts weight loss. 
Regardless of what the experts say, Johnson believes in this sort of routine. And given his physicality, it's hard to argue that anything he does isn't working at some level. 
He goes to astounding lengths to keep his body in top condition
For obvious reasons, interviewers often ask Johnson questions about how his body looks like that (even though he can't get a six-pack).
His workouts are the stuff of legend for his fans. As detailed on  Jacked Gorilla, Johnson hits the gym six days a week (three days of weight lifting, three days of cardio) before taking one rest day, where he indulges in an outrageous cheat meal. To keep his energy up for all this activity, he eats six to seven meals throughout the day. It's an incredible workload. But given his success as a wrestler, actor, and general celebrity, it's clearly working.
The Rock's dedication to his fitness routine sometimes shows itself in some weird ways, such as peeing in water bottles while he's at the gym. But hey, if it works, it works. 
What projects does Johnson currently have lined up?
He may have exited the Fast and Furious franchise after the whole Vin Diesel fiasco. But the Rock has made a name for himself in other big-budget films. Now, he joins the DC Universe — first as the superhero canine Krypto the Superdog in the animated movie DC League of Super-Pets, and as the titular character Black Adam in DC's live-action blockbuster. 
There's little financial risk in making comic book movies these days, but the role still draws Johnson out into new terrain. Black Adam is usually shown as an anti-hero at best (he was initially a villain for Shazam), and the Rock rarely plays anything less than a hero. But he's had plenty of time to find the right tone (we're talking emotionally, not physically) for the role. Johnson signed on for the movie in 2014, and his production company has played a part in bringing the movie to completion.
Johnson described the training for Black Adam as the "most arduous I've ever done in my life." And we know that indeed included a considerable amount of cardio.