Dwayne 'The Rock' Johnson Was Almost Cast as Willy Wonka
When it comes to movie-making, actors get passed up for roles on a regular basis. Dwayne "The Rock" Johnson is not immune to this, and he recently shared an anecdote about how he almost clenched the part of Willy Wonka. Who knew? It happened during the early stages of his acting career, but he has no regrets.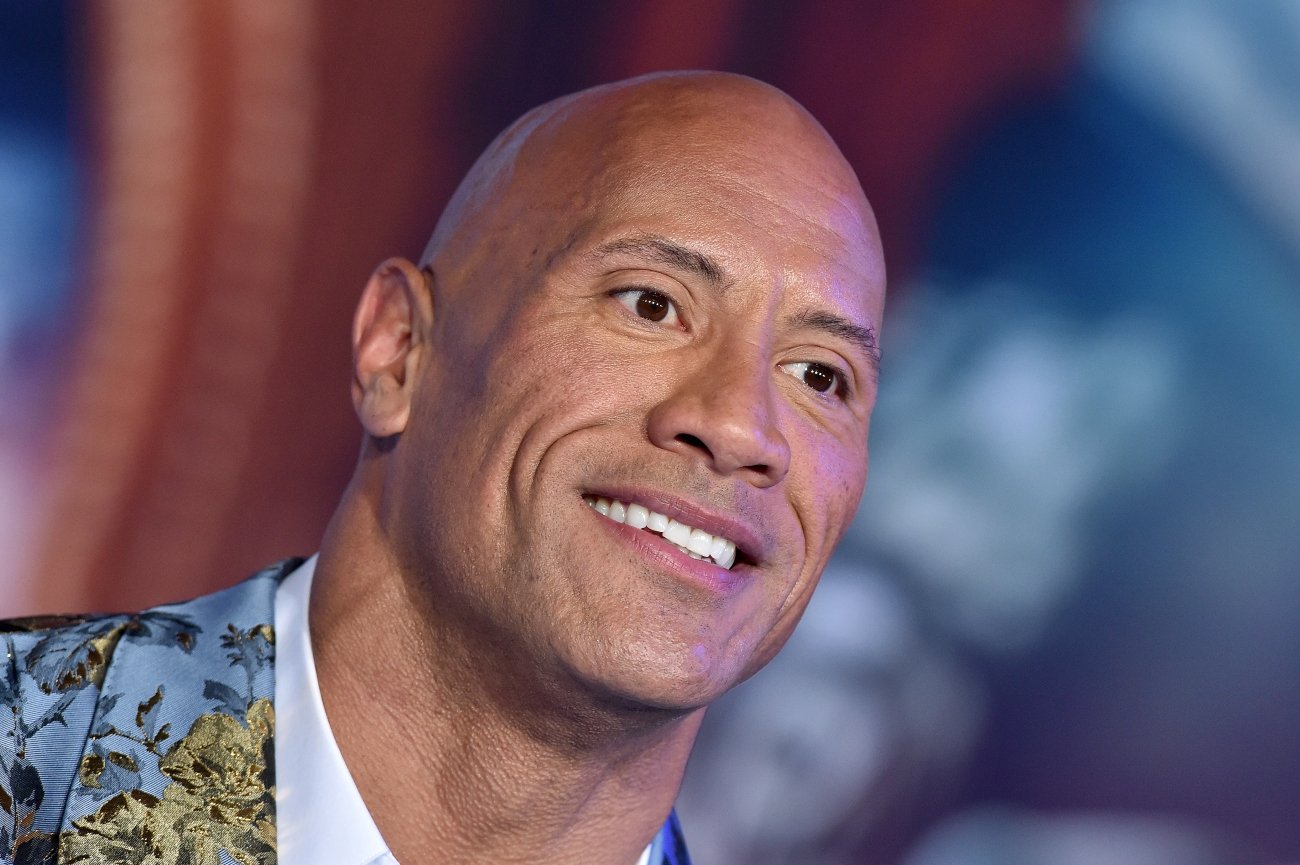 Which Willy Wonka film is The Rock talking about?
As many fans know, Willy Wonka is a character from Roald Dahl's beloved children's classic, Charlie and the Chocolate Factory. Only a handful of actors have filled Willy Wonka's shoes on film, and Gene Wilder sort of made that difficult to do after 1971's Willy Wonka & the Chocolate Factory.
Then came Johnny Depp in Tim Burton's 2005 remake, Charlie and the Chocolate factory, the second incarnation of the quirky chocolatier on screen.
Depp went on to win several awards for his work in the musical, and said in interviews his vision for the character included seeing Willy Wonka as a "bad game show host." It's Burton's version that placed The Rock in the running.
The Rock shares Willy Wonka casting story
Besides sharing posts about his workout routines and recipes for his Teremana tequila brand, The Rock also hits Instagram with family content.
His youngest daughters Jasmine and Tiana just watched the 1971 Willy Wonka flick (one of his favorites), and The Rock posted a clip of their movie session along with the casting tale.
He wrote:
Some cool history – back in the early 2000's, iconic director, Tim Burton had considered me to play Willy Wonka is his remake, Charlie and the Chocolate Factory. I remember thinking "HOLY SH*T, IM IN" 🎶 😳🙋🏽‍♂️ But that was many years ago when I was just starting out in Hollywood with no foundation of global box office strength or any real acting experience to even pull it off.

The role, of course went to Johnny Depp, who at that time was the biggest star in the world. The rest was history. And down the road I went. The fact that Tim even considered me (albeit I'm sure he considered for all of 7 seconds:) sure meant a helluva lot to me as I was just breaking into the business with no idea what the future had in store.
Around that time, the actor had a few movies under his belt, including The Rundown, Be Cool, and The Scorpion King.
There's supposed to be another 'Willy Wonka' remake
In 2018, Collider reported that a Willy Wonka prequel was in the works and Danny Glover and Ryan Gosling were being considered for the lead role. The film is supposed to explore Willy Wonka's backstory.
There haven't been any other updates on that particular project, but Netflix has a partnership with Roald Dahl's estate is working on two animated series with Taika Waititi. He's set to write and direct stories based on the Oompa-Loopmas and Charlie and the Chocolate Factory.
Perhaps there's still hope for The Rock to snag some type of role in the world of Willy Wonka in the near future.