The Rolling Stones Album Mick Jagger and Keith Richards Call Garbage
Like most rock bands, The Rolling Stones are highly critical of their own music. Half the time, they say most of their songs are dumb or were meant as a joke. Other times they say they don't like a song or an album without much reason. However, if Mick Jagger and Keith Richards could totally erase one of their albums from existence, they'd do it.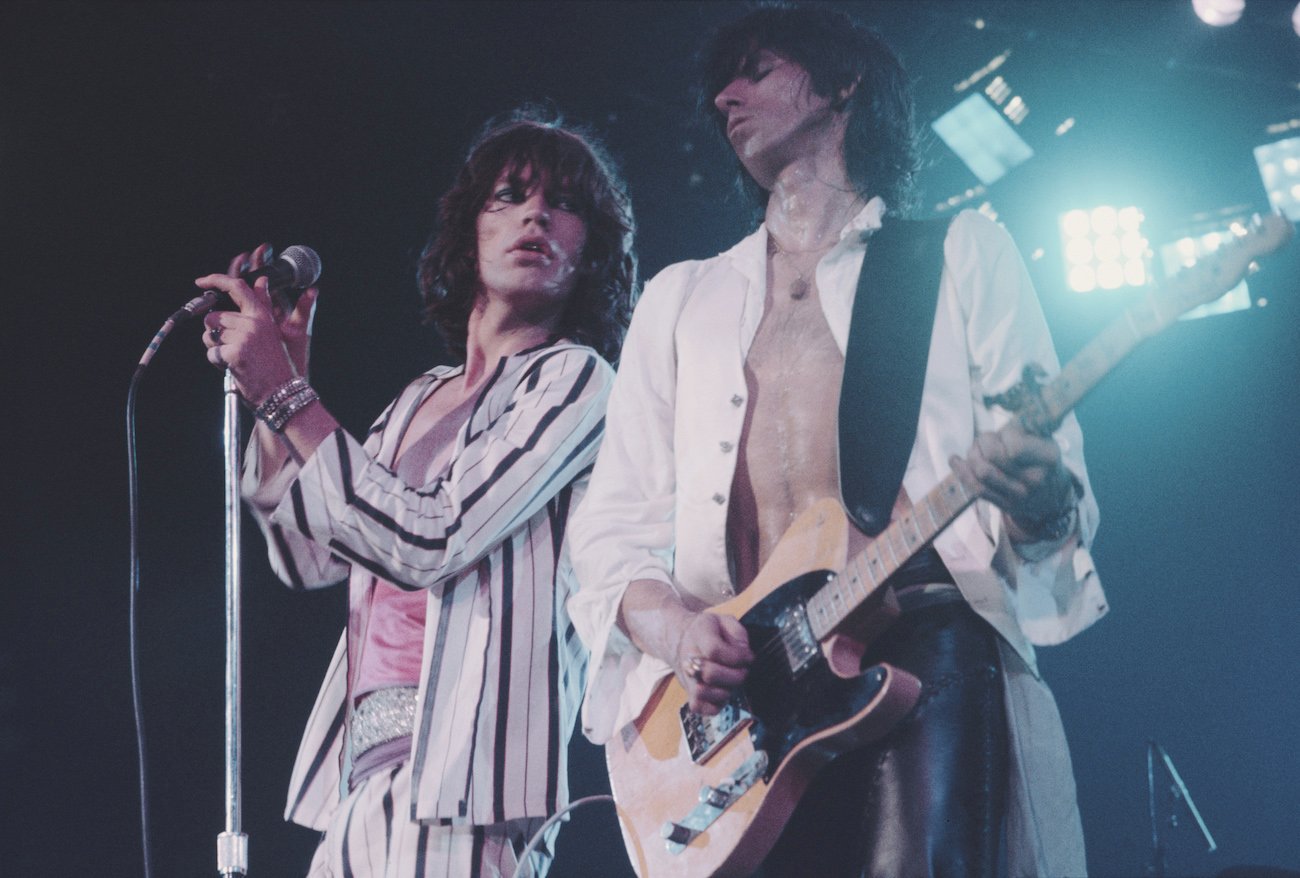 Mick Jagger and Keith Richards hate this 1967 album
Jagger and Richards absolutely hate their 1967 album Their Satanic Majesties Request. In fact, they think it's completely garbage.
"There's a lot of rubbish on Satanic Majesties," Mick Jagger said (per Ultimate Classic Rock). "Just too much time on our hands, too many drugs, no producer to tell us, 'Enough already, thank you very much.'"
In an in-depth interview with Rolling Stone in 1995, Jagger was asked what had happened with the album. He replied, "I probably started to take too many drugs." Reflecting on it, Jagger concluded that he didn't think the album was very good at all.
"It had interesting things on it, but I don't think any of the songs are very good. It's a bit like Between the Buttons. It's a sound experience, really, rather than a song experience. There's two good songs on it: 'She's a Rainbow,' which we didn't do on the last tour, although we almost did, and '2000 Light Years From Home,' which we did do. The rest of them are nonsense."
The Rolling Stones were inspired by The Beatles but it was really about trying to push their manager out
Richards said The Beatles' Sgt. Pepper Lonely Hearts Club Band inspired the album. However, what came out of these out-of-control psychedelic jam sessions was everything but The Beatles. "Oh, if you can make a load of s—," Richards said, "so can we."
Jagger has a different answer for what inspired the band to make the album. They were really just trying to make their manager Andrew Loog Oldham angry. Continuing to Rolling Stone, Jagger said, "I think we were just taking too much acid. We were just getting carried away, just thinking anything you did was fun and everyone should listen to it.
"The whole thing, we were on acid. We were on acid doing the cover picture. I always remember doing that. It was like being at school, you know, sticking on the bits of colored paper and things. It was really silly. But we enjoyed it. [Laughs] Also, we did it to piss Andrew off, because he was such a pain in the neck. Because he didn't understand it. The more we wanted to unload him, we decided to go on this path to alienate him."
"Without actually doing it legally, we forced him out. I mean, he wanted out anyway. We were so out of our minds," Jagger concluded.
Do The Rolling Stones play any songs off 'Satanic Majesties' live?
The Rolling Stones only play two songs from the album live: "2000 Light Years from Home" and "She's a Rainbow." They played the former during their 1989–90 world tour and at the 2013 Glastonbury Festival. As for the latter, The Rolling Stones played the song during their 1997–98 Bridges to Babylon Tour and have occasionally played it live throughout the 2010s.
Recently, the band played "She's a Rainbow" during their current No Filter tour in New Jersey in 2019. Commenting on how the song has become a recent fan favorite (per Udiscoverymusic), Jagger said it was only "because it's been in loads of commercials lately. That's how it works."
So it would seem as if something good came out of Their Satanic Majesties Request, even if no one in The Rolling Stones wanted to make the album.