Here's Why The Rolling Stones' Charlie Watts Didn't Speak to the Press for 20 Years
The Rolling Stones' drummer, Charlie Watts has died at the age of 80 years old. While his bandmates and others send their condolences to his family, it's hard not to look back at his incredible sixty-year career as the backbeat of one of the biggest bands in the world. The most intriguing thing about the oldest member of The Rolling Stones is that he didn't consider himself a rockstar.
Being a part of The Rolling Stones and not feeling like a rockstar is hard to believe. Still, no matter how much fame the band accumulated over the decades, Watts never really felt a part of the rock 'n' roll lifestyle, even if it earned him an impressive net worth.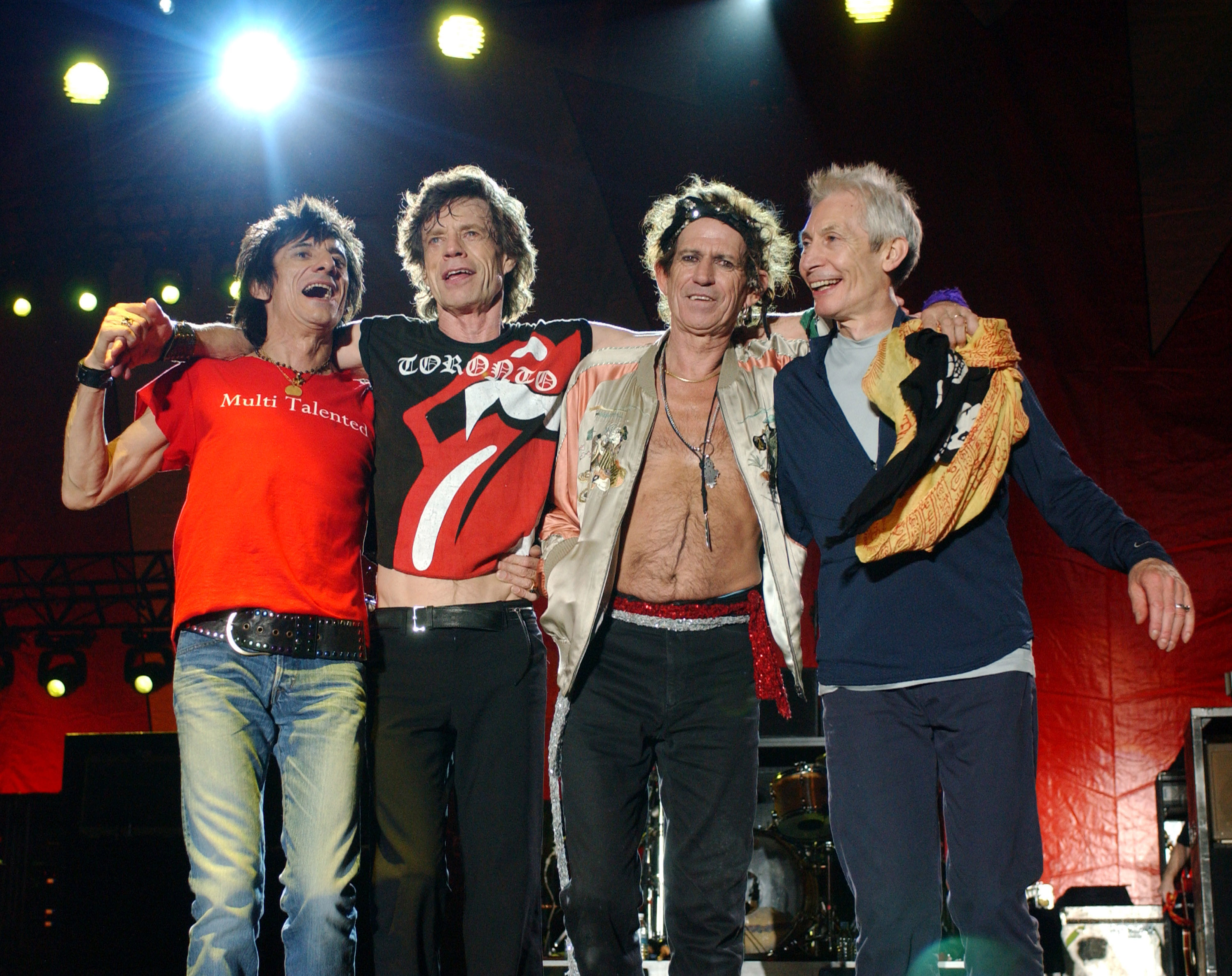 Charlie Watts wasn't like the rest of The Rolling Stones
Watts was one of the biggest enigmas in The Rolling Stones' long career. Simply because he wasn't like the rest of the band. The Guardian describes him perfectly, "Charlie Watts has always marched to a different drum than the rest of the Rolling Stones."
"Charlie's the Stone who is so universally well liked that he commands instant respect without even trying," they continued in a 2000 article. They said he had an abundance of decency, which is "as rare as hen's teeth in the music business," and that he "remains resolutely determined not to take his elevated position too seriously."
"There's this huge cult grown up around rock'n'roll, but I never saw it myself. I don't mean I never saw it going on, I mean I just didn't 'get' it," Watts said. While the rest of the Stones might have spent most of their careers "resembling dishevelled tarts in a rock-themed brothel," not Charlie Watts.
The biggest thing Watts hated about the rock 'n' roll lifestyle was interviews, photos, and videos. He never even like the attention of the girls, although he was flattered. He was faithfully married to his wife throughout most of his career as a Rolling Stone. "Playing the drums was all I was ever interested in. The rest of it made me cringe," he said.
In the New York Times article paying tribute to Watts, they agree that he was the "oddest" member of The Rolling Stones. "While his bandmates cultivated an attitude of debauched insouciance, Watts, the band's drummer since 1963, kept a quiet, even glum, public persona. He avoided the limelight, wore bespoke suits from Savile Row tailors and remained married to the same woman for more than 50 years," they wrote.
They continue to say that Watts barely seemed interested in rock and said it did not affect him. In The Guardian interview, however, he did show his love for the genre of music and his band.
RELATED: How Old Are The Rolling Stones?
Charlie Watts didn't talk to the press for 20 years
While Watts slowly started talking to the press more toward the end of his life, he was opposed to giving interviews for most of his career. In fact, there was a 20-year period when he didn't talk to them at all.
"I don't know what show biz is and I've never watched MTV," he told the Union-Tribune in 1991. "There are people who just play instruments, and I'm pleased to know that I'm one of them." That year he released a solo album called From One Charlie and stunned everyone by doing interviews to promote it.
"I never spoke to the press for 20 years until I had my orchestra," Watts said, referring to the orchestra he led in the mid-'80s. "They're fine to do now because it's an area I'm comfortable in — which is talking about myself."
"It's nice to talk about things that I love; the only thing is I don't like talking about myself. I won't read this (interview); I never do. I'm not being rude about it, I just don't do that sort of thing," he continued. "I'm fortunate, in that I have four people (in the Stones) who are very good at that; Mick (Jagger), in particular, is very good at giving interviews."
Watts also questioned the persona he's been given over the years. "I don't know if I'm the 'quiet, dignified one,'" he said. Whether he disagrees or not, Watts has never identified as a rock star.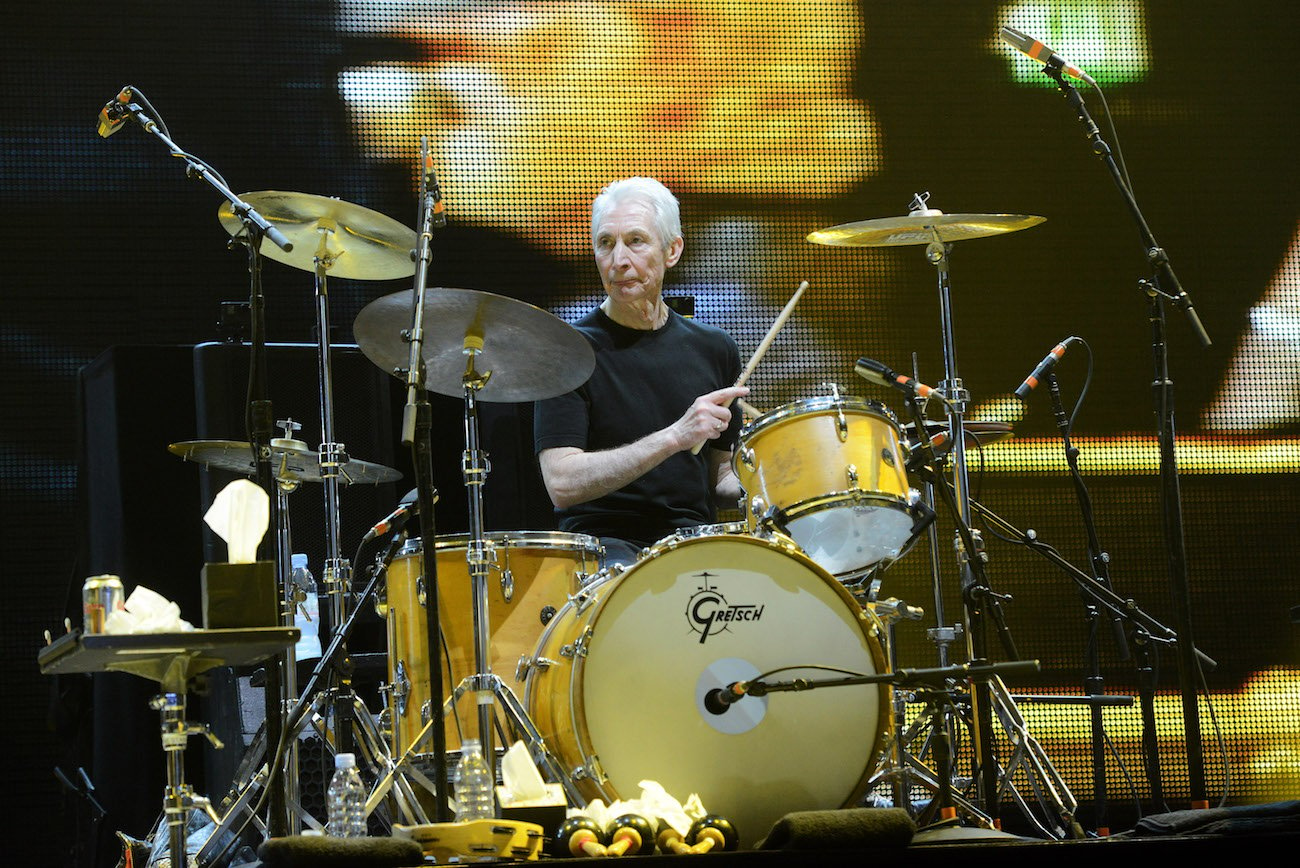 RELATED: Have The Rolling Stones Ever Stopped Touring?
Charlie Watts didn't consider himself a rock star
Watts did get more comfortable talking to the press, but he gave interviews few and far between. Speaking to NME, he revealed that he didn't think of himself as a rockstar.
"I don't have all the trappings of that, really," he said. "Having said I've got four vintage cars and can't drive the bloody things. But still, not really-I've never been interested in doing these [interviews] or being seen. I love it, and I do these because I want people to come to see us because that's how the band exists. By people coming.
"There's nothing worse than sitting in a club and there's five people, and I've done it for years. Anyone who has played in a jazz band or a trio know you've got three people, one is your mate, and the other your girlfriend, sitting in the front, and that's the audience, in a pub. There's nothing worse than that. If you wanna play in, where are we, Old Trafford? You've gotta fill the place up."
RELATED: Paul McCartney Agrees The Beatles Are Better Than The Rolling Stones
Despite how different Watts was from the rest of the band and many other rock stars, he was one of the biggest assets to The Rolling Stones. It's going to be weird watching them play without him.