The Rolling Stones: Keith Richards Said This No. 1 Hit Started as a Joke
The Rolling Stones released some very dark songs — one of which started as a joke. The band was parodying someone they knew and the style of music he made. In addition, the band drew from a famous old folk song when composing this track.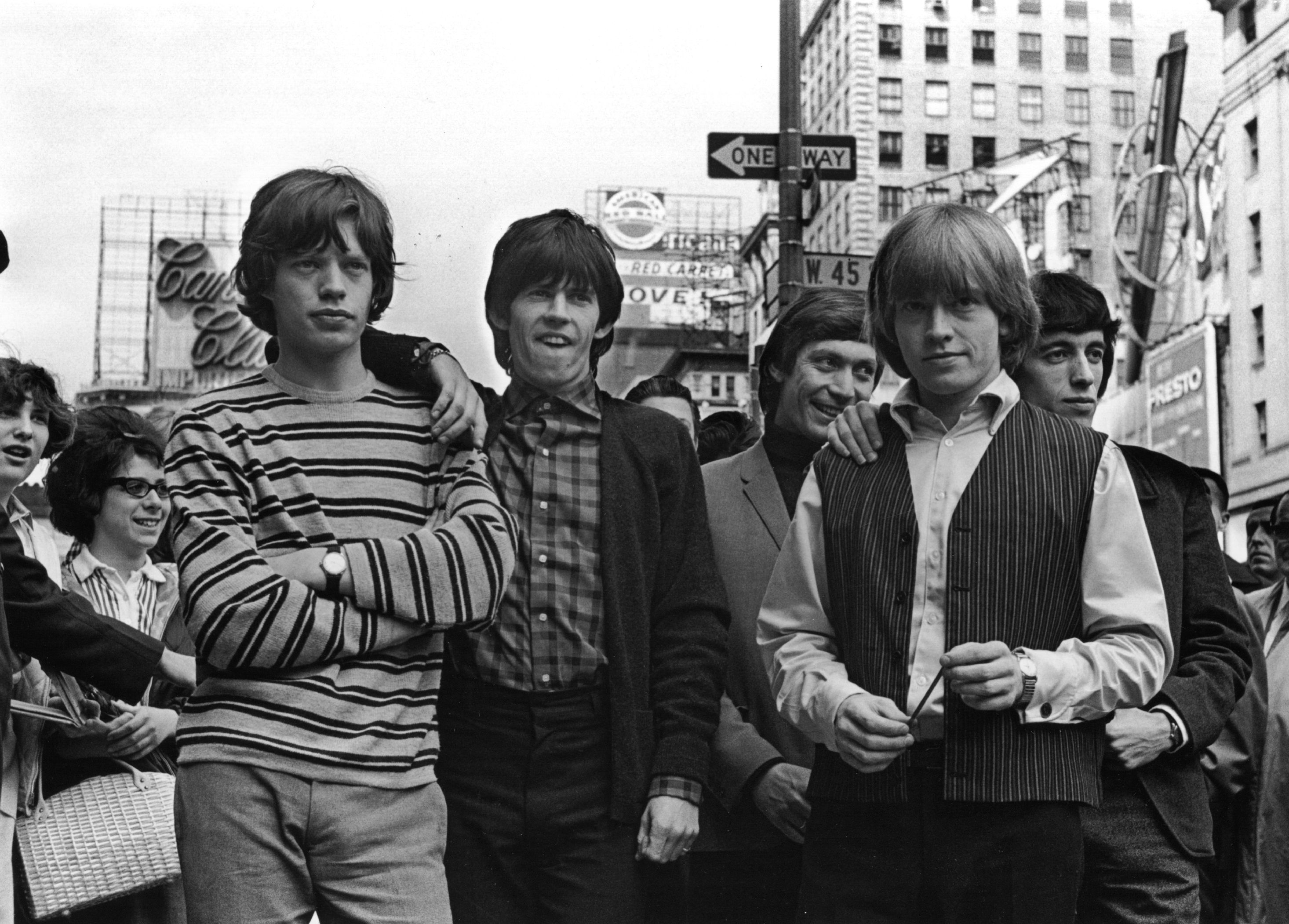 Keith Richards explains how one of The Rolling Stones' hits started as a spoof of their manager
The Rolling Stones have a sense of humor in their lyrics — and sometimes a very disturbing sense of humor — but they aren't' really a comedy band. However, The Billboard Book of Number 1 Hits reports their song "Paint It Black" was a joke at first. Bill Wyman was spoofing the band's first manager, Eric Easton.
"Mick wrote it," Keith Richards told Rolling Stone. "I wrote the music, he did the words. Get a single together. What's amazing about that one for me is the sitar. Also, the fact that we cut it as a comedy track. Bill was playing an organ, doing a takeoff of our first manager who started his career in show business as an organist in a cinema pit. We'd been doing it with funky rhythms and it hadn't worked and he started playing it like this and everybody got behind it. It's a two-beat, very strange. Brian playing the sitar makes it a whole other thing."
RELATED: What Elvis Presley and Mick Jagger Did That John Lennon Called 'Bullsh*t'
He said some people interpreted the song, which appears to be about a funeral, as having a racial component. "There were some weird letters, racial letters," Richards recalled. "'Was there a comma in the title? Was it an order to the world?'"
Mick Jagger reveals some of the other music that inspired 'Paint It Black'
Easton wasn't the only influence on the track. According to the book Rocks Off: 50 Tracks That Tell the Story of the Rolling Stones, Mick Jagger drew from the sort of music played at Jewish weddings while writing the song. Specifically, he felt "Paint It Black" was similar to "Hava Nagila," a famous Jewish folk tune. The two songs have a similar bounce. He also said it was similar to the music of the Romani people. He said it was very different from anything he wrote previously.
RELATED: America 'Shocked' Mick Jagger So Much He Wrote This Rolling Stones Hit
How 'Paint It Black' performed compared to The Stones' other songs
So how did the public react to "Paint It Black?" The track reached No. 1 on the Billboard Hot 100 for two weeks in 1966. It is the seventh most popular song of The Rolling Stone's career in the United States. The Rolling Stones' only songs to perform better on the American charts are, in order from least to most successful, "Brown Sugar," "Miss You," "Angie," "Start Me Up," "(I Can't Get No) Satisfaction," and "Honkey Tonk Women." In addition, "Paint It Black" continues to resonate, as evidenced by its inclusion in The Last Witchfinder. It may have started as a joke, but "Paint It Black" became huge.