The Rolling Stones: Mick Jagger Doesn't Know What He Was Thinking When He Wrote 'Brown Sugar'
The Rolling Stones have always struggled with their catalog. Sometimes they enjoy certain songs and are proud of certain albums. Most of the time, though, they bash their own music. If you don't hear The Rolling Stones play one of their biggest hits live, you know there's a reason. Maybe they woke up that day and decided they hated it and never wanted to play it again.
But one of their biggest songs, "Brown Sugar," really shouldn't have been written at all, and the worst part is that Mick Jagger doesn't even know why he wrote it. Now, after playing the hit for fifty years, The Rolling Stones have decided to cut "Brown Sugar" from their setlist because of its racist subject matter.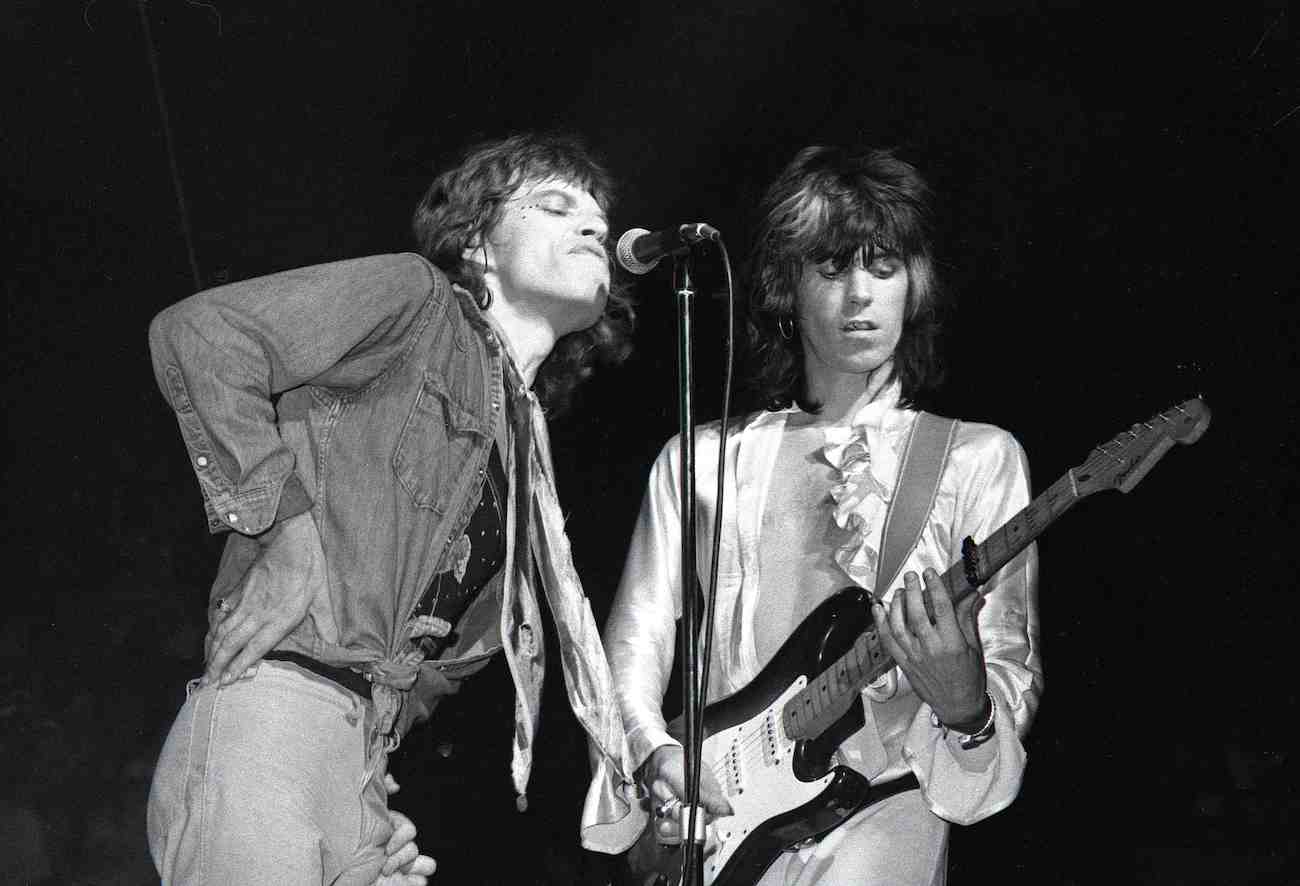 The Rolling Stones' 'Brown Sugar' is sexist and racist
"Brown Sugar" was the lead single off The Rolling Stones' 1971 album Sticky Fingers. However, they'd been playing "Brown Sugar" since 1969. They first played it at Altamont, their infamous concert that turned deadly for one audience member. Somehow, the song became popular despite its horrible, gross, sexist, and racist subject matter.
When you listen to lyrics like, "Gold coast slave ship bound for cotton fields. Sold in the market down in New Orleans. Scarred old slaver knows he's doing alright. Hear him whip the women just around midnight," it's a wonder The Rolling Stones were ever allowed to record the song.
Vulture wrote in 2015 that if The Rolling Stones released "Brown Sugar" today, "the backlash would be instant. Twitter would lampoon them with carefully thought out hashtags. Multiple Change.org petitions would be signed. The band would be forced to issue an apology." It's true.
Mick Jagger doesn't know why he wrote 'Brown Sugar'
Jagger originally wanted to call the song "Black P***y." Thankfully, Jagger decided that was too "nitty-gritty." That name really would have shocked people, and the song would have gotten no air time. However, the offensive subject matter stayed.
According to Vulture, in the way of trying to defend the nasty song, The Rolling Stones have said that the song was written quickly "as if its dirty, offensive nature was an accident or an act of the subconscious mind." In Keith Richards' Life, Jim Dickerson says it was written in 45 minutes, "It was disgusting," Dickerson says.
Jagger wrote "Brown Sugar" while filming Ned Kelly in Australia. "God knows what I'm on about in that song. It's such a mishmash. All the nasty subjects in one go," Jagger told Rolling Stone in 1995. The song was a "very instant thing."
In that same interview, Jagger recalled The Rolling Stones' first tour to the southern states. "Americans shocked me by their behavior and their narrow-mindedness," he said about the south's segregation. Maybe he wrote "Brown Sugar" as a response to what he saw?
The Rolling Stones have cut 'Brown Sugar' from their setlist
When Rolling Stone asked why "Brown Sugar" works, Jagger said, "It's a good groove and all that." Jagger continued to say that he didn't think about whether the song would succeed with all the nastiness. But he'd never write a song like "Brown Sugar" today, that's for sure.
"I would probably censor myself," Jagger said. "I'd think, 'Oh God, I can't. I've got to stop. I can't just write raw like that.'" Jagger often did censor himself while performing the song. That, and you can hardly make out what he's saying when he performs the song live. Censoring and mumbling "Brown Sugar" in concert may have allowed the song's subject matter to go unnoticed by some fans for many years.
Now, The Rolling Stones have decided to leave out "Brown Sugar" from their newest No Filter tour and some fans, who may or may not know about the song's meaning, noticed. "Brown Sugar" is one of their biggest hits. How could they not play it? Keith Richards doesn't understand why they're leaving it out either.
Speaking to the LA Times, Richards said, "I'm trying to figure out with the sisters quite where the beef is. Didn't they understand this was a song about the horrors of slavery? But they're trying to bury it. At the moment I don't want to get into conflicts with all of this sh**. But I'm hoping that we'll be able to resurrect the babe in her glory somewhere along the track."
Jagger says they might put the song back in at some point, but they just want to see what happens when they don't play it. However you interpret "Brown Sugar," it is one of the nastiest songs ever.