'The Rookie' Season 5 Premiere Date, Cast, and More
The Rookie Season 4 resisted the urge to end on a total cliffhanger. But it's safe to say that it teed up an exciting first couple of episodes when the ABC series kicks off again this fall. Officer John Nolan (Nathan Fillion) is no longer a rookie within his squad. But he's always finding himself in new scenarios — most recently surviving a stint in the middle of nowhere with a new, green patrol officer to train there.
The Rookie Season 5 promises to be just as action-packed as those before. And the premiere will be here before we know it. Here's what we know so far about the show's schedule and cast.
'The Rookie' Season 5 will premiere on September 25
The Rookie has gained traction in the 10 p.m. slot on Sunday nights for the past few seasons. So, unsurprisingly, network executives at ABC kept the show in that spot for the upcoming season as well. Season 5 will kick off on September 25, according to the show's Twitter page.
"One of our strategies and themes for the fall was stability, which allows us to focus on a few key priorities, so keeping The Rookie in its Sunday time slot where it has been performing extremely well…it felt like the right thing to do," Craig Erwich, president of ABC Entertainment, told Deadline.
If Season 5 stays true to the style of previous seasons, it will pick up right after Season 4 left off. Nolan will ostensibly return from his week of purgatory, likely continuing his pursuit of becoming a training officer while he also dates Bailey Nune (Jenna Dewan). Sergeant Tim Bradford (Eric Winter) and Officer Lucy Chen (Melissa O'Neil) are slated to go undercover as a couple — perhaps giving them opportunities to practice more of the PDA #Chenford fans have been clamoring for. And Officer Nyla Harper (Mekia Cox) wants to return to work following her maternity leave as a detective, leaving space for more pairings with Detective Angela Lopez (Alyssa Diaz).
'The Rookie: Feds' spinoff will premiere that same week
This fall also marks the series' first attempt at a spinoff with The Rookie: Feds, which was introduced as a backdoor pilot at the end of Season 4. The series stars Niecy Nash-Betts, who plays Simone Clark — the oldest rookie in the FBI academy.
Fillion, an executive producer on The Rookie, will also serve in that role in the Feds iteration. Though ABC has a lot of success with its Grey's Anatomy and Station 19 crossover events, the network opted to put its Rookie versions on different nights. The Rookie: Feds will air Tuesday nights at 10 p.m., following Bachelor in Paradise. Its premiere will be on September 27.
"We look at Bachelor in Paradise, I do believe it will be one of the strongest opportunities of a lead-in for any new show," Erwich explained. "The Rookie: Feds is a huge priority for us, so it felt like we wanted to give the show that opportunity." Erwich added that despite the two-night gap, there will be plenty of creative ways to have the shows crossover and build their fanbases.
'The Rookie' cast returned to set in mid-June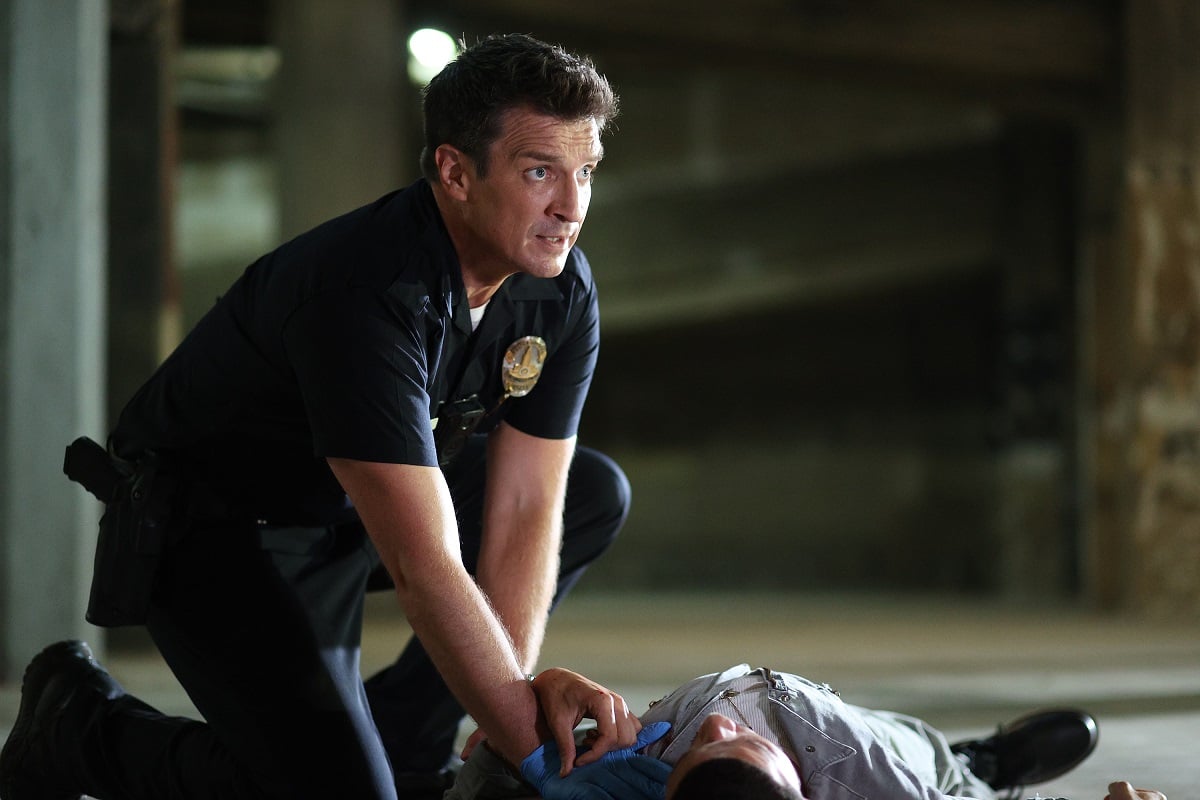 The cast of The Rookie is already back on set and ready for more action from the Mid-Wilshire station in Season 5. O'Neil and Fillion shared a video on June 22 telling fans that it was "Day 2" of filming the upcoming season. The day before, Winter shared a clip on his Instagram showing that he will indeed be reprising his role as "Dim" — the not-so-bright drug mule he's to go undercover as in a drug trafficking sting.
Will Dim and Juicy (Chen's undercover identity) nudge Tim and Lucy into an actual relationship? How much crossover content will we see from the feds this season? And will Nolan finally be trusted with training up new rookies? We'll have to wait until September to find out.
The Rookie premieres Sunday, September 25 at 10 p.m. EST.