The Sad Reason Why Queen Elizabeth Won't Adopt Any More Dogs
Queen Elizabeth is one of the most famous women in the world, well-known for her wit, determination, and dedication to serving her country. She's the longest-reigning monarch that Britain has ever had and has become iconic over the years for her signature pastel outfits, her quaint hats, and her penchant for a stiff drink every evening.
The queen is also a well-known dog lover, and the images of her with her beloved dogs have become famous the world over. 
What is the queen's favorite breed of dog?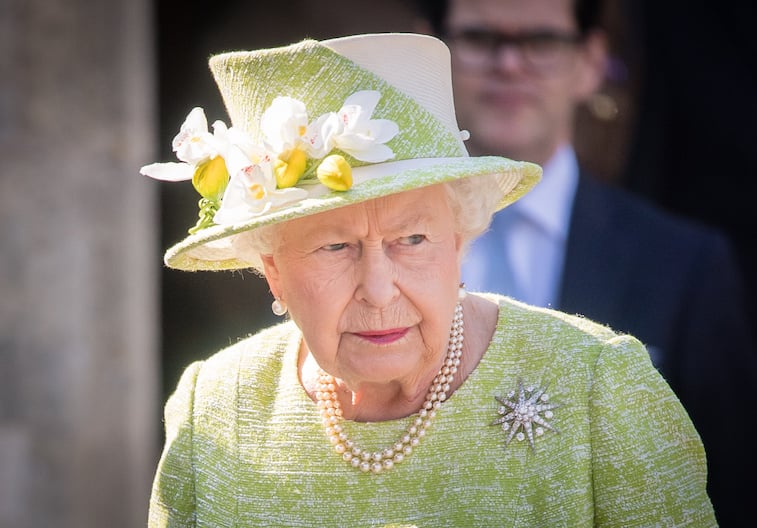 Pembroke Welsh Corgis are a medium-sized breed of dog, well-known for their short stature, adorable little legs, and cheerful expressions. They have long been a favorite of the royal family, starting in 1933, when the then-princess Elizabeth's father brought home two Pembroke Welsh Corgis named Dookie and Jane. The two dogs stayed with Princesses Elizabeth and Margaret for years, even comforting them during the difficult days of World War II.
When Queen Elizabeth was 18, she adopted another corgi named Susan. They became inseparable, and the dog even accompanied Queen Elizabeth on her honeymoon with Prince Philip. It seems as though her love for corgis was well-established by this time, and by the time the queen gave birth to her first child, Susan birthed a litter of puppies, which started the famous royal lineage of corgis.
How many has she owned during her lifetime?
Owning the dynasty of corgis has been a gift to the queen in many ways. In such an exalted position, it is likely that the queen occasionally feels like she has no one to really turn to or confide in. Her dogs have been constant companions, guaranteed to make her feel better after a long day. In addition, breeding and managing her corgis is a hobby that has been able to take her mind off of court business, if only for a few minutes a day. Queen Elizabeth's corgis have become a pop culture phenomenon, featured in a multitude of films and TV shows depicting the royal family.
It is estimated that during her lifetime, the queen has personally owned more than thirty corgis. This is not counting the dogs that have become part of the family after the death of her mother, who also owned corgis. Although the royal family has a definite preference for corgis, the queen has also owned several dogs known as "dorgis," a hybrid breed of corgi and dachshund, as well as a few hunting dogs. In spite of her fondness for the hobby, a few years ago, the queen stopped actively breeding corgis, and chose to focus on the dogs that she already had.
Why won't she adopt any more dogs?
In 2018, Queen Elizabeth's last surviving corgi, Willow, passed away. Instead of choosing to breed more dogs, or even adopt any more, the queen reportedly doesn't want to bring any more furry family members into the fold. According to a 2015 report, the queen decided that it wouldn't be wise to get any more dogs because she doesn't want to leave any of them behind when she passes away.
Although the 92-year old monarch seems perfectly happy, no one is immortal, and there will surely be a time when her reign comes to an end. It is both touching and sad that Queen Elizabeth is contemplating her own mortality, and cares so much about her beloved dogs that she wouldn't want to leave them alone and confused. By all accounts, the queen is a kind hearted woman with a heart of gold, and her love for her dogs only reinforces this report.