The Same Villain May Be Front and Center in 'Loki' & 'Thor: Love and Thunder'
Marvel Studios may be looking to cast a prominent villain to appear in both 'Loki' and 'Thor: Love and Thunder.' Get the full MCU story here.
With Loki set to premiere on Disney+ in the Spring of 2021, and Thor: Love and Thunder slated for the fall, there may be a narrative connection at play between the two projects. In other words, WandaVision and Doctor Strange in the Multiverse of Madness may not be the only small-to-silver screen dialogue in the Marvel Cinematic Universe's (MCU) Phase 4.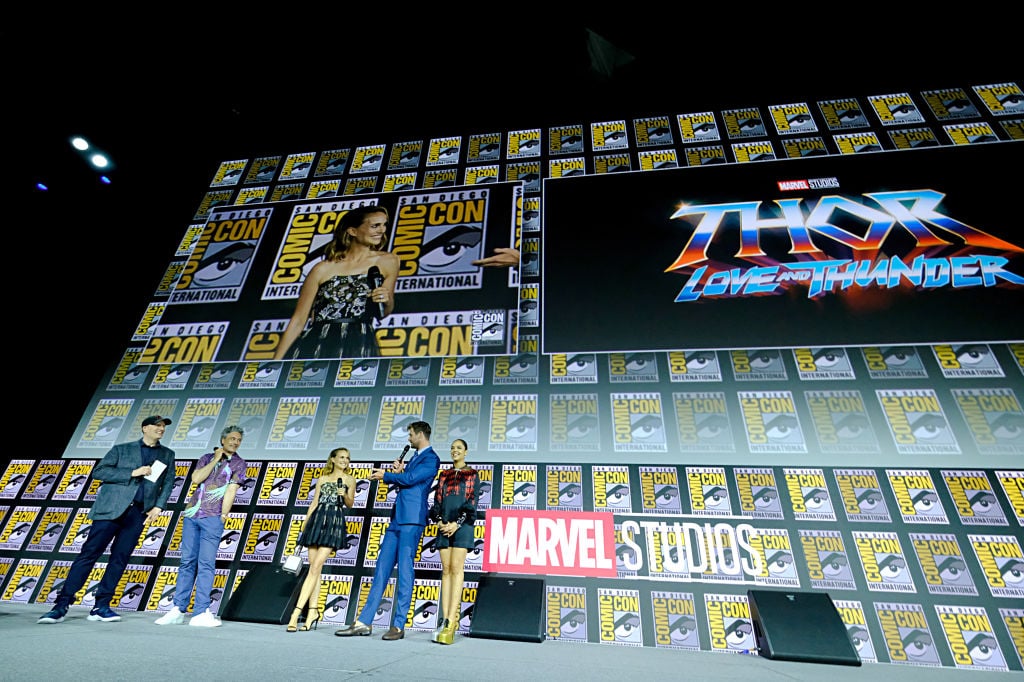 Based on recently revealed information, as well as past conjectures and narrative plausibilities for the future Thor installment, it looks like the two projects may share a common foe. Whether the character will play a significant role in one or both installments remains unclear; however, it looks like she may make an entrace in Loki, and come knocking down the door (with her powers of persuasion) in Thor: Love and Thunder.  
Marvel Studios may be looking to cast the Enchantress in 'Loki'
We Got This Covered (WGTC) recently reported — relying on Marvel insider Jeremy Conrad's intel — that the studio is looking to cast a female caucasian between 5'6" and 5'8" with blonde hair. While this may sound like a generic description for half the female population in Hollywood, there's a catch.
Conrad stresses that blonde hair is of the utmost importance for the part. And, when it comes to Marvel characters — especially Marvel villains — there's one character, prominent in Thor lore whose blonde hair is utterly characterizing: Amora the Enchantress. And, Conrad points to this character as a likely culprit. 
It would not be a surprise if Amora the Enchantress comes to play in Loki, as the character is one of the last very prominent and notable, some may say notorious, villains left in the Thor landscape. And, a debut in the show can allow for the character's presence in the movie, without having to establish her backstory as a part of a standalone installment (with less available minutes than a show to do such). Furthermore, it seems that Thor: Love and Thunder has been hinting as this villain since the get-go. 
'Thor: Love and Thunder' to place Thor up against temptation 
The title of the fourth installment, as WGTC notes, in and of itself hints at the Enchantress's presence, for she tried diligently to win Thor's love in the comic books. She tries to steal his heart away from the one and only Jane Foster. With Jane Foster back in the MCU, this plotline is not only possible, but it's also completely feasible. 
Thor has had to use his might to conquer many a foe in the past, so it's time he is forced to use his mind as well to fight off the Enchantress's temptation. Thor knows what real love is, for he has it with Jane; however, will he be able to resist the Enchantress, and who will she persuade and manipulate along the way to achieve her goals? 
While the Enchantress may not be the only villain in the upcoming installment, she makes for a worthy adversary — testing Thor in new lights — and can easily be one of two foes who comes to bat. Waititi did say this film will be even crazier than the last!