The Sauciest and Most Seductive Songs From Musicals
The sauciest and most seductive songs that come from Broadway and/or movie musicals. See how steamy the theater can get.
Though musical theater is home to several PG songs about "Defying Gravity" and "Getting to Know You," there are several steamy numbers that come from the stage (or the movie musical). When it comes to turning up the heat, musical lyricists and composers know how to make things saucy, spicey, seductive and, sometimes, even a little salacious. So, let's get to reminiscing; let's travel through the decades to remember some of the sexiest songs from musicals.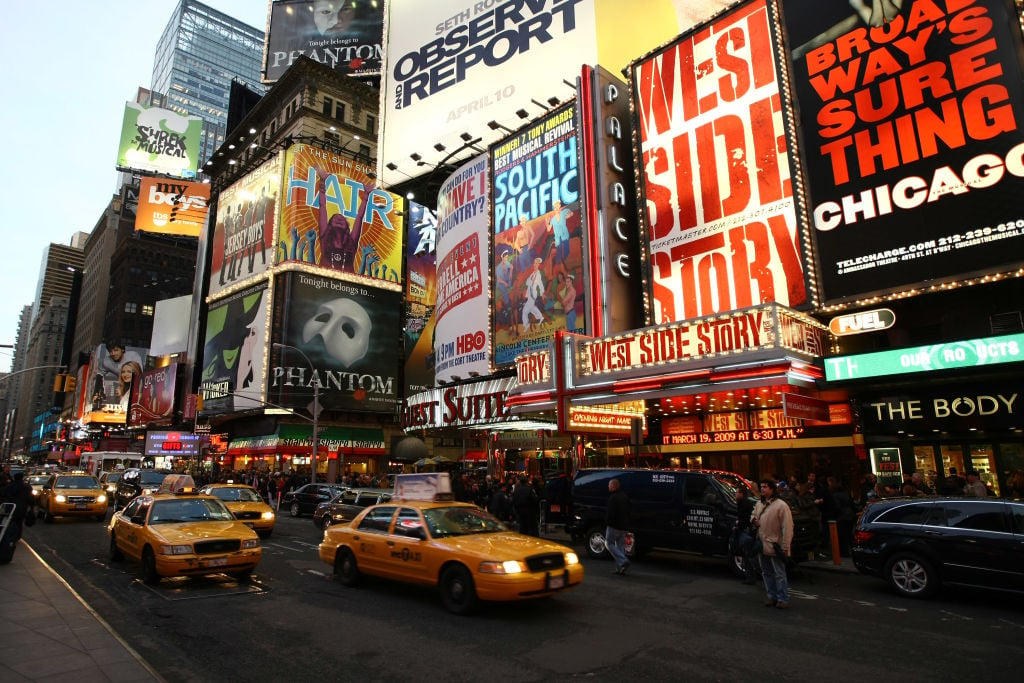 1. "Bring on the Men" from 'Jekyll and Hyde'
Linda Eder played Lucy Harris in the 1990 Broadway take on Robert Louis Stevenson's The Strange Case of Dr. Jekyll and Mr. Hyde. Here, she sings shamelessly about her sexual exploits and desires. The musical number is filled with a handful of innuendos, yet is quite candid when it comes to the woman's needs. Harris sings: 
I like to have a man for breakfast each day

I'm very social and I like it that way

By late mid-morning I need something to munch

So I ask over 2 men for lunch

And men are mad about my afternoon "tease".

They're quite informal I just do it to please

Those tripple sandwiches are my favorite ones

I'm also very partial to buns
2. "Sweet Transvestite" from 'The Rocky Horror Picture Show' 
No one can forget Tim Currey's "Sweet Transvestite" in 1975's original The Rocky Horror Picture Show. He exits the elevator and proceeds to sashay and strut down his red carpet to his elevated stage. When he arrives at his silver throne, he strips off and tosses his cape, owning the moment in a leather outfit reminiscent of Cher's "Turn Back Time" getup. He's confident and his energy is contagious and flirtatious. He offers to show his guests his "favorite obsession" who's good for "relieving [his] tensions." 
3. "Hello, Little Girl" from 'Into the Woods'
"Hello Little Girl" is a bit predatorial in nature, yet since a wolf is singing to Little Red Riding Hood — a wolf that would like to make the girl his meal — it's not all-too surprising or out of beastly character. 
"Hello, Little Girl" — as part of a musical focused on coming of age — also operates on a secondary level, functioning as a sexual euphemism involving a girl entering womanhood. If you watch Johnny Depp perform this in the 2014 movie, swinging his tail with his legs wide open on the forest floor, the song's double-meaning becomes all-too evident. 
4. "All That Jazz" from 'Chicago'
Did you think for a second that "All That Jazz" wouldn't make the cut? Velma Kelly wants to paint the town, and she needs a willing companion to join her on her adventurous night out. The song is seductive by nature, as Kelly mentions the plan to "rouge her knees" and "roll [her] stockings down." With a little bit of gin and a grand piano, the night is hers to seize. 
5. "Big Spender" from 'Sweet Charity'
Hey big spender, how about you spend a little time with me (if you catch my drift)? The simple lyrics paired with Bob Fosse's iconic choreography — in which each subtle and slight hand variation or minor hip sway is integral — augments the seductive atmosphere. They can have a few laughs and share a few drinks, but remember, these girls don't pop their cork for every guy they meet.