The 'Sex and the City' Reboot: More Than 10 Episodes Might Happen
And Just Like That… is currently filming in New York City, and hype around the Sex and the City reboot is significant. Ever since HBO Max announced the reboot, fans have been clamoring for details. Now that Sarah Jessica Parker, Cynthia Nixon, and Kristin Davis are officially filming, fans are showing up in droves to catch a glimpse. Reception of the reboot has been so positive that rumors are swirling that HBO Max is walking back their original strategy of marketing And Just Like That… as a limited series. Could a second season already be in the works? 
When did 'And Just Like That…' begin filming? 
HBO Max announced the Sex and the City reboot way back in January 2021. The announcement consisted of a short video clip, including stock shots of Manhattan and a voice-over by Parker. The premise seems straightforward, Carrie Bradshaw and her pals would return to prove the story continues. Now, twists and turns are emerging.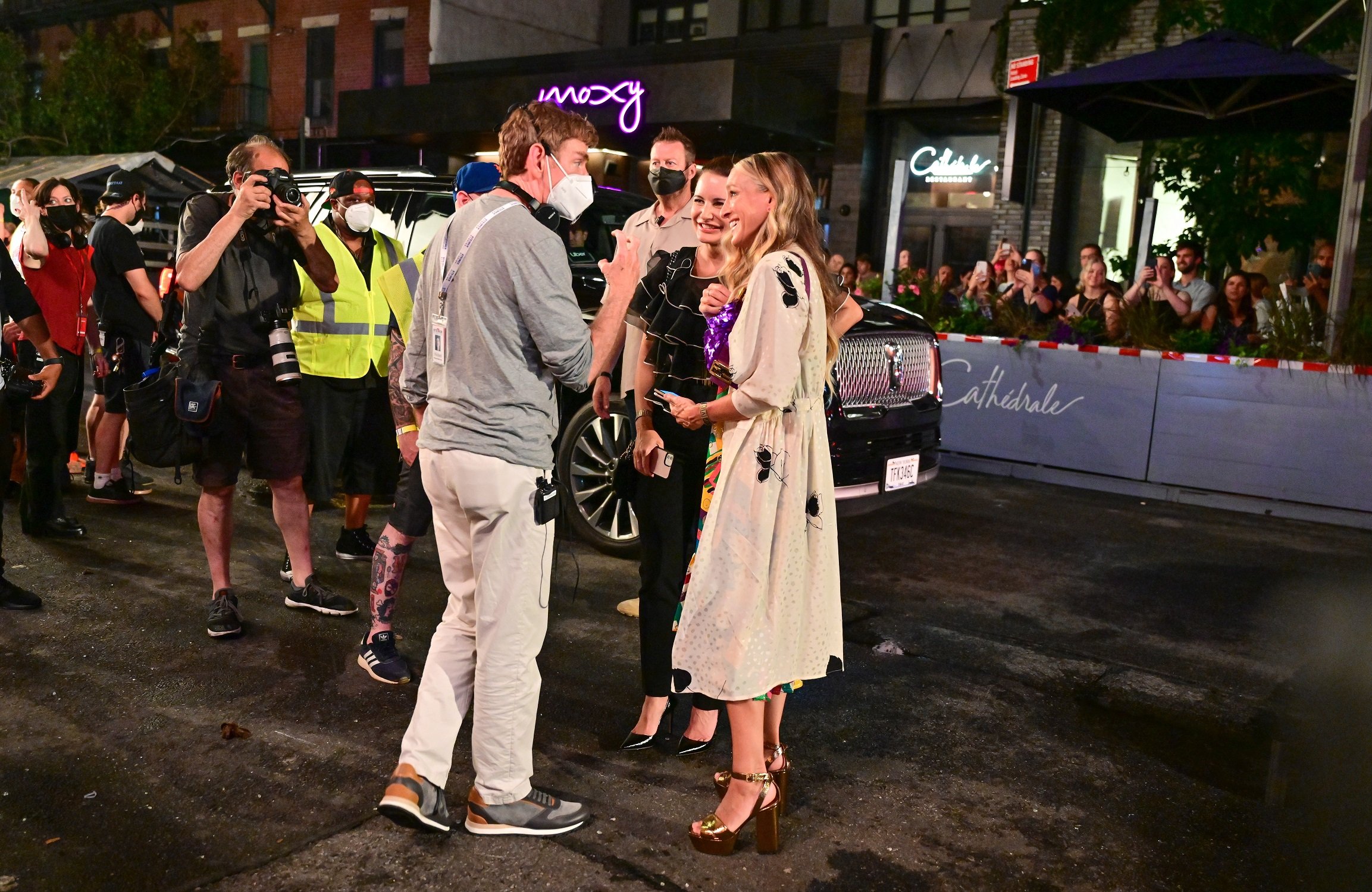 While the streaming giant announced the project back in January, they went quiet shortly after. News trickled out slowly. The production team didn't disclose the addition of Mr. Big, Harry Goldenblatt, and Steve Brady until the spring, for example. Filming was even slower to come. Parker and her castmates showed up in New York City in early July to begin filming. They've been seen throughout the city in recent weeks, filming indoor and outdoor scenes. 
Rumors swirl that HBO Max is ready to order season 2 of the 'Sex and the City' reboot
Filming of season 1 of And Just Like That… isn't in the books yet. Still, rumors are swirling that HBO Max has already greenlit a second season. The Daily Mail recently reported that HBO Max is getting close to announcing a second season of the series, even before the first season premieres. The publication said a senior production source revealed that the cast is prepared to return for season 2. The same unnamed source alleges Kim Cattrall is welcome to return at any time, too. 
Fans are interested in the prospect of a second season, but they want to see how season 1 of the series goes first. There are some controversial rumors about the show's upcoming storyline that don't sit well with fans. Recently, the cast appeared to be filming a funeral scene, making fans wonder which important character the show will be killing off. Fans aren't ready to see Samantha Jones or Mr. Big die, and many have vowed to turn their back on the beloved show if it happens. HBO Max has not returned requests for comment on the show's rumored storylines. 
When will season 1 of 'And Just Like That…' premiere?
HBO Max has kept quiet about plans for a second season of And Just Like That…, and for a good reason. The series hasn't even premiered yet. While the hype around filming has been strong, that doesn't necessarily mean viewership will be strong, or that Sex and the City fans will like the storyline the writing team has created for the revival. There have been plenty of positive voices among fans and celebrities about the reboot. Still, there have been just as many critics. John Oliver, for example, spoke out recently about the upcoming show. On Last Week Tonight, Oliver lambasted HBO Max for going ahead with the series without Kim Cattrall.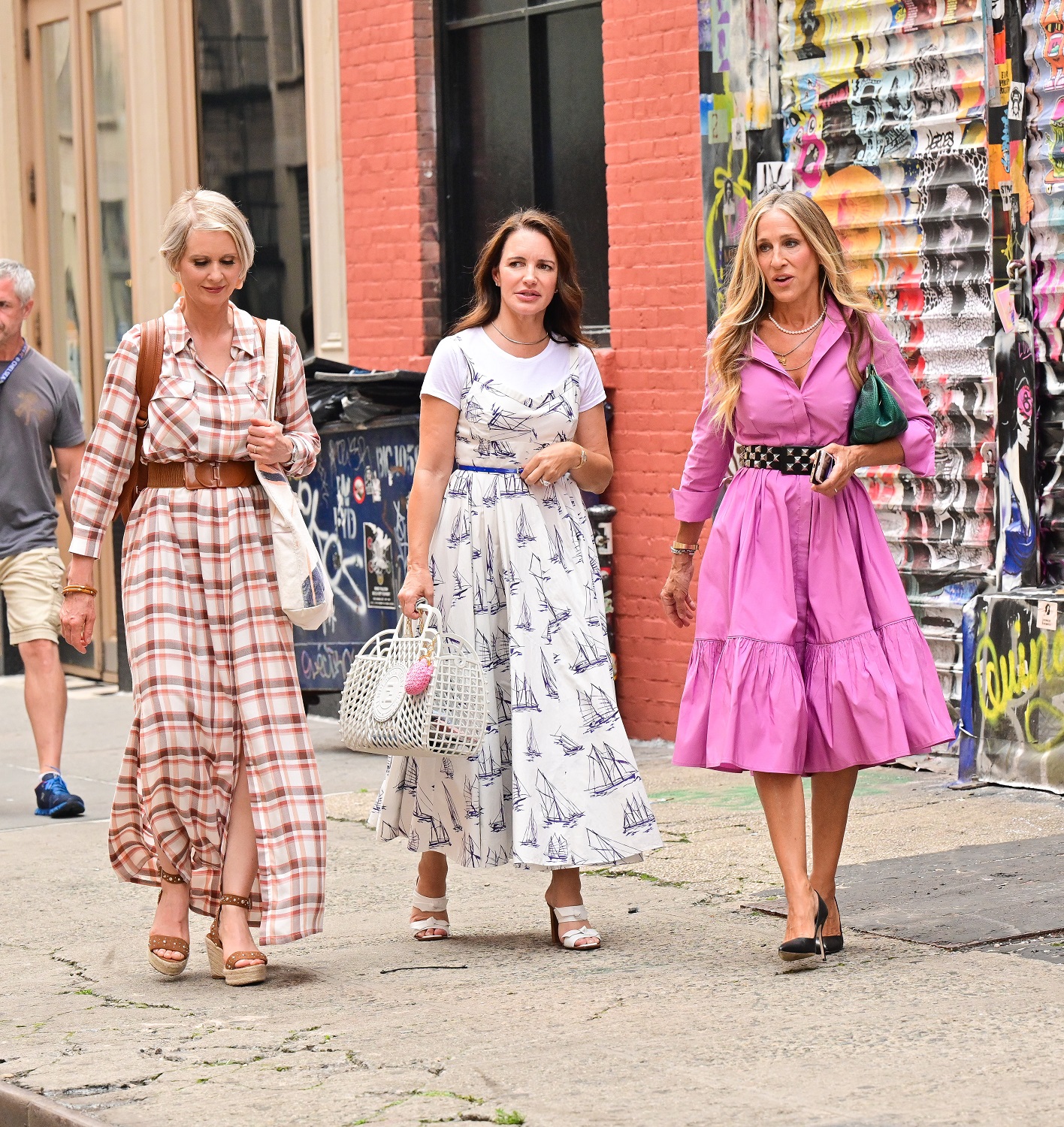 Regardless of critics' feelings, the series is going forward, but when will season 1 of And Just Like That… premiere? HBO Max has yet to set an official premiere date, but insiders claim a late 2021 release is not out of the question. According to Looper, the cast will be filming through the Summer. That will leave the fall for editing and marketing. It seems completely plausible that fans will get to reconnect with Carrie and her pals by the holiday season.