The Shocking 'Newhart' Ending Has Forever Burned Itself Into TV Viewers' Brains
Bob Newhart is a comedian and actor who has starred in some of the most popular sitcoms in the world. Newhart has been active in the entertainment industry for over five decades, first rising to prominence in the '60s.
In recent years, Newhart earned a plethora of new fans with his recurring role in The Big Bang Theory — but for most of Newhart's older fans, his two most popular works remain The Bob Newhart Show, which aired in the '70s, and Newhart, which ran in the '80s. To this day, the twist ending in Newhart stands as one of the most clever, inventive series finales in sitcom history. 
Who is Bob Newhart?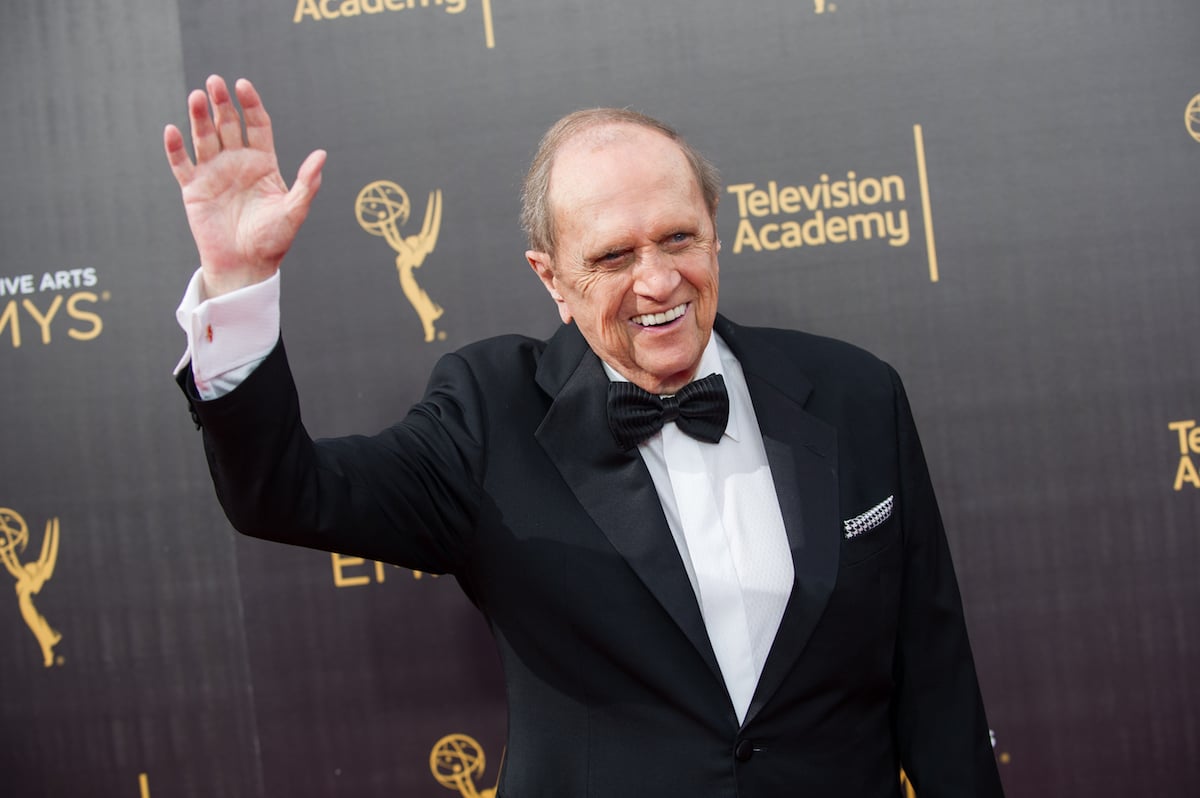 Newhart was born in Illinois in 1929. Raised in a middle-class family, Newhart was drafted into the Korean War when he was a young man. He served as a personnel manager until getting discharged in 1954.
After a series of jobs where he worked as an accountant or office manager, Newhart began a career as an advertising copywriter. It was during this job that Newhart developed a habit of outlining outrageous scenarios with his co-workers, which eventually caught the eye of radio station disc jockeys, who complemented Newhart's comic delivery and sense of humor.
Newhart started performing standup comedy in nightclubs, and also created a series of audio releases for radio. Audiences responded well to Newhart, and to his dry, everyman delivery, and in 1960, his comedy album The Button-Down Mind of Bob Newhart became a smash hit, winning Newhart a Grammy Award.
All throughout the '60s, Newhart continued to develop his comedic persona, and by the end of the decade, he had become a popular presence on television as well. 
Bob Newhart starred in two iconic TV shows
In 1972, The Bob Newhart Show debuted on television. Starring Newhart as a put-upon psychologist, the series became an immediate hit with viewers.
Filmed in front of a live audience, The Bob Newhart Show won a slew of awards and honors, including multiple Emmy Award nominations. The Bob Newhart Show went off the air in 1978, after six successful seasons — but Newhart himself would continue to make waves on television.
In 1982, Newhart began starring in what would become his second wildly popular sitcom — Newhart. The series ultimately ran for eight seasons, and featured Newhart in the leading role, playing a writer who moved to Vermont to operate a small inn.
Newhart went off the air in 1990, and while it probably would've remained popular in rerun form anyway, the series finale really managed to solidify the show's status as an important piece of cultural iconography. 
Why is the ending of 'Newhart' so memorable?
The series finale of Newhart completely threw viewers for a loop when, in the final two minutes of the episode, Dick Loudon, played by Newhart, wakes up in a bedroom that seems very familiar. "Honey, wake up, you won't believe the dream I just had," Newhart's character says, speaking to his wife – who is revealed, seconds later, to be Suzanne Pleshette, who played Newhart's wife in the '70s sitcom The Bob Newhart Show.
Effectively, the finale made it seem as though the entire eight seasons of Newhart had been a long dream that was conjured up by Newhart's character in The Bob Newhart Show.
The series finale stands as one of the best TV series finales of all time to this day. "To me, it was the ultimate wink-wink, nudge-nudge kind of thing," Newhart later stated, reports Entertainment Weekly. "The audience was in on the joke."
Viewers still rave about the finale, with some fans on Reddit proclaiming that "Bob Newhart is a comic legend." Another poster on Reddit recently stated that "my opinion is that it was the GREATEST ending to a series ever."
Clearly, the classic series still stands the test of time.