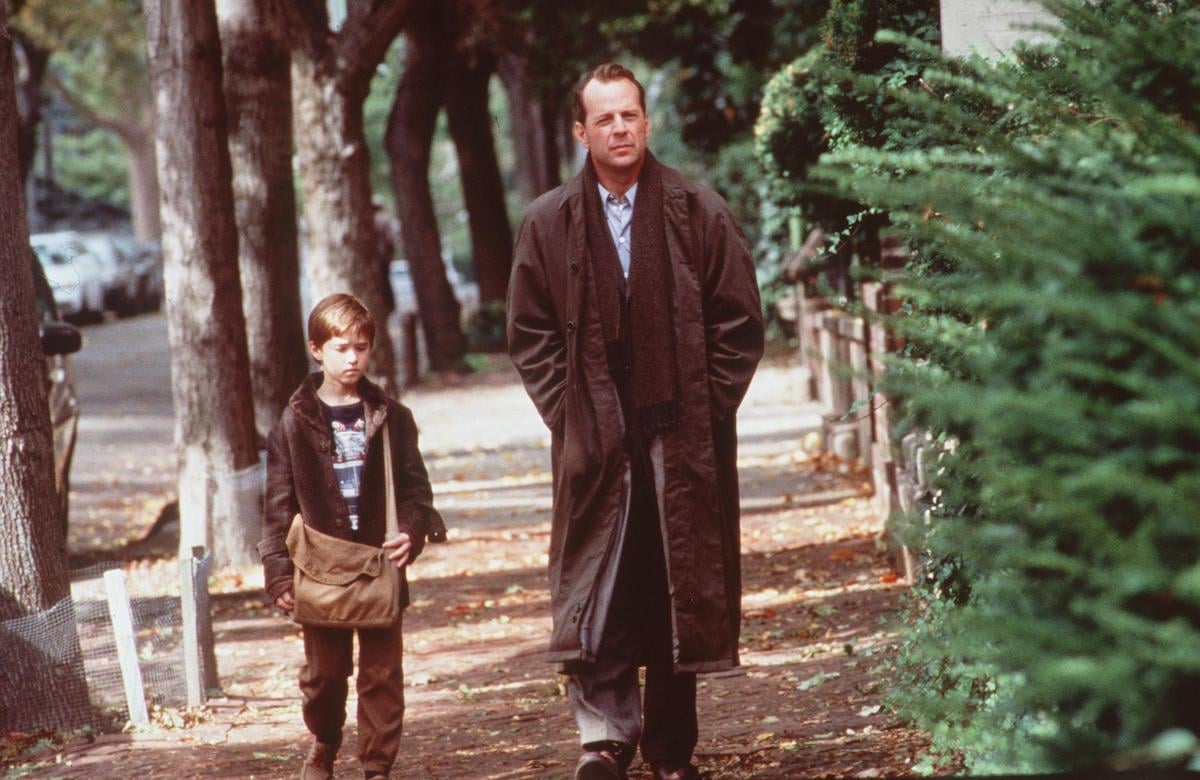 'The Sixth Sense' Actor Haley Joel Osment Once Said the 'I See Dead People' Scene Had an 'Even-More Morbid Element' to It
Haley Joel Osment famously uttered the phrase "I see dead people" in 'The Sixth Sense', but according to the actor who was 10 at the time of filming, ghosts got cut from the scene.
October's here and spooky season is back which means it's time to watch Halloween movies. On the list besides classics such as Hocus Pocus? M. Night Shyamalan's 1999 blockbuster The Sixth Sense. Actors Bruce Willis and Haley Joel Osment starred in the psychological thriller. "I see dead people" became a catchphrase and, according to Osment, that particular scene could've been a lot more "morbid."
M. Night Shyamalan didn't initially want to cast Haley Joel Osment as Cole Sear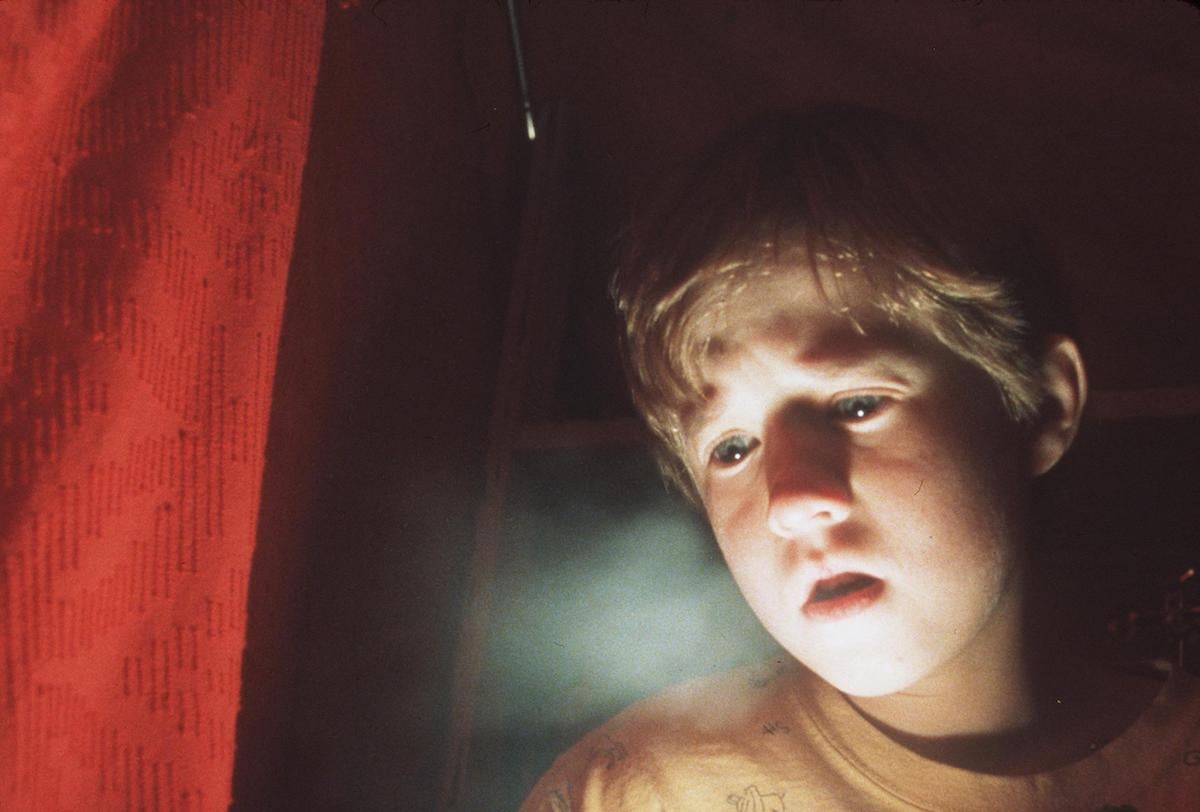 Osment played a boy by the name of Cole Sear in The Sixth Sense. But the character didn't spend his time playing with friends and going to school. Sear saw ghosts. His visions frightened him so much he didn't tell anyone about them except child psychologist Dr. Malcolm Crowe (Willis). 
Filmed in 1998, Osment was 10 years old when he took on the role of Sear. As Shyamalan told The Hollywood Reporter in 2019, he'd worried Osment's "cherub" didn't suit the character but the young actor proved him wrong in his three auditions.
Osment was "this really sweet cherub, kind of beautiful, blond boy," Shyamalan recalled. "I saw this part as this brooding, darker, enigmatic child. But he nailed it with the vulnerability and the need — I guess that's the best way to describe it. He was able to convey a need as a human being in a way that was amazing to see. He did that through the entire process."
A line that helped seal the deal on casting Osment? When Shyamalan watched him utter the movie's famous "I see dead people." The director left Osment's audition and said he didn't want to make The Sixth Sense without him as Sear. 
The 'I see dead people' scene originally involved Cole Sear seeing ghosts at the hospital 
Osment shared part of the "I see dead people" scene that didn't make the final cut in a March 2019 Rotten Tomatoes interview. He explained that what helped him get into character as a terrified boy who sees ghosts was knowing there were supposed to be ghosts lingering in the hospital windows.
Here's how Osment described it: 
"There was an even-more morbid element to that scene that actually ended up getting cut out: When I tell Bruce my secret, [at] the last shot of the scene they pull back from my bed and you look out the window where you can see another entire wing of the hospital and, in every window, there is a person with some horrible injury or someone who's gone pale because, you know, being in a hospital is a pretty heavy place for a ghost to linger around in this world. So, you pull back and you see all these people lined up on the other side of the frame."
What about that twist at the end? As for Osment's co-star, Willis, he was "completely unprepared" for it. 
Haley Joel Osment landed an Oscar nomination for his performance in 'The Sixth Sense'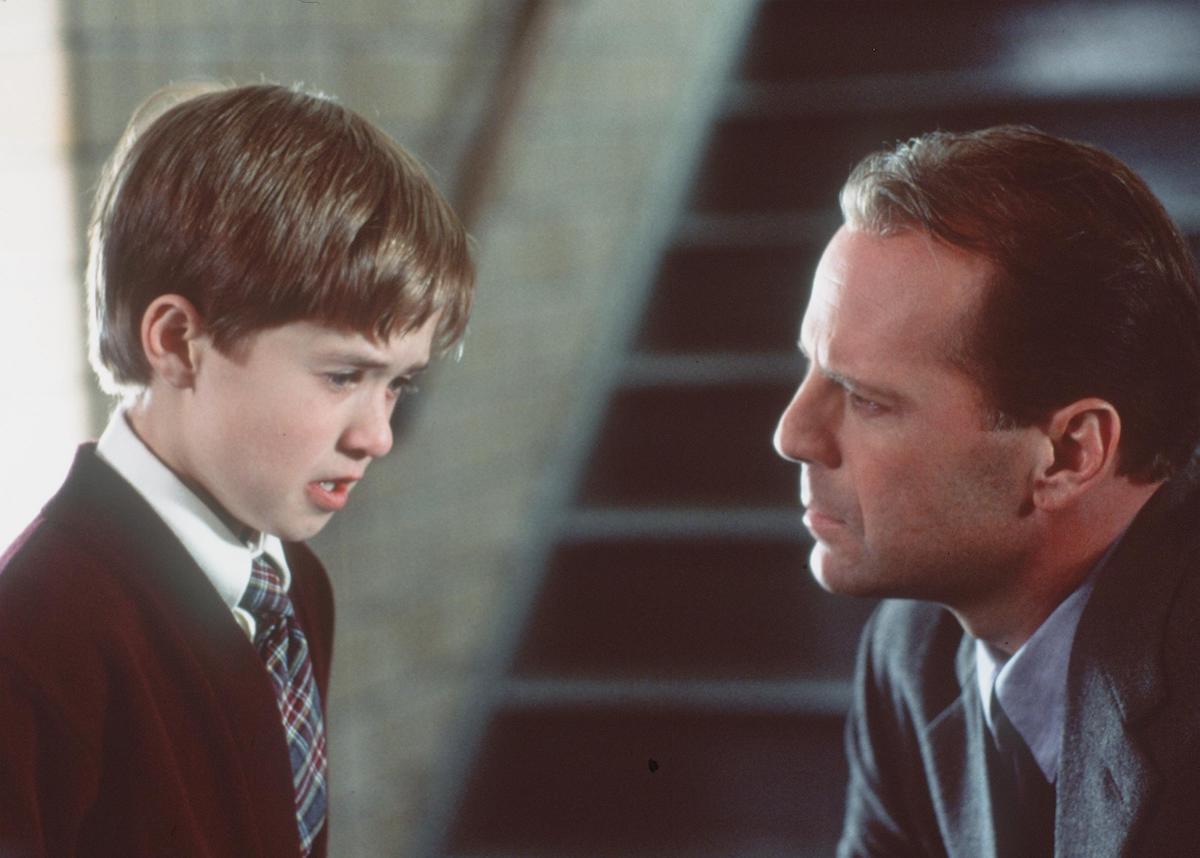 Osment became a young Academy Award nominee after critics praised his performance. He received a best supporting actor Oscar nod but ultimately lost out to Michael Caine. 
"Haley, when I saw you I thought: well, that's me out of it," Caine said in his acceptance speech. Looking back on it, Osment's not bummed he didn't take home the Oscar. "Probably a better outcome than me winning," the now 33-year-old told The Guardian in July 2020.