'The Society' Star Kathryn Newton on Netflix's Shocking 'Un-Renewal' of the Show
Fans of the society, as well as its young cast, are still in their feelings that Netflix renewed the show for season 2 and then changes its mind. The show's lead star, Kathryn Newton, was promoting another project recently when she gave her thoughts on what all went down.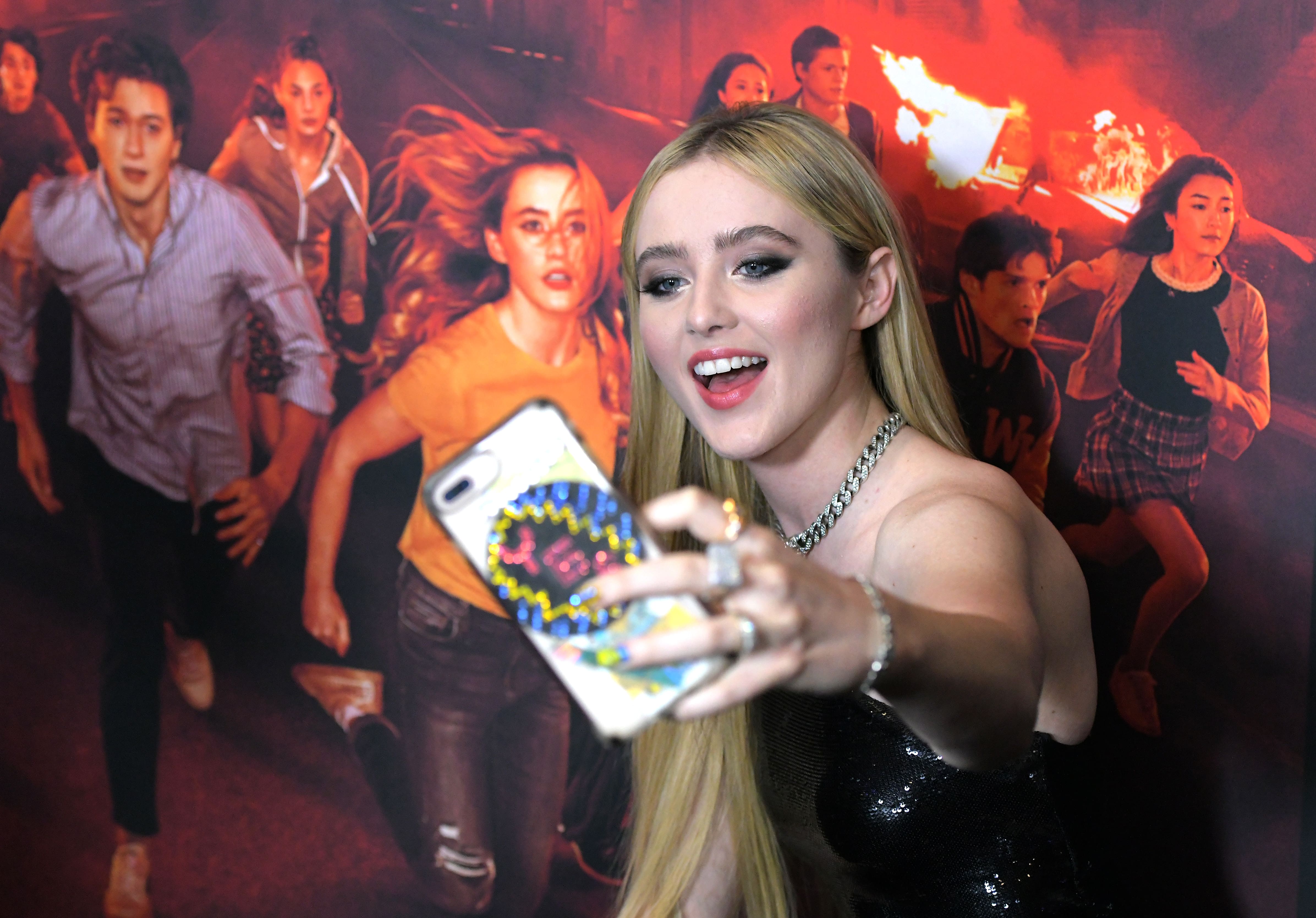 Netflix reversed its season 2 renewal due to the pandemic
For those who don't know much about the series, the official description from Netflix states:
The Society follows a group of teenagers who are mysteriously transported to a facsimile of their wealthy New England town, left without any trace of their parents. As they struggle to figure out what has happened to them and how to get home, they must establish order and form alliances if they want to survive. The series is a modern take on Lord of the Flies.
The series' stars included Kathryn Newton, Gideon Adlon, Sean Berdy, Natasha Liu Bordizzo, Jacques Colimon, Olivia DeJonge, Alex Fitzalan, Kristine Froseth, Jose Julian, Alexander MacNicoll, and Toby Wallace.
Though The Society was renewed for a season 2, Netflix announced it would not be coming back as planned due to production problems related to the coronavirus (COVID-19) pandemic.
"We've made the difficult decision not to move forward with second seasons of The Society and I Am Not Okay With This," said Netflix in a statement at the time. "We're disappointed to have to make these decisions due to circumstances created by COVID, and we are grateful to these creators, including: Jonathan Entwistle, Christy Hall, Shawn Levy, Dan Levine, Dan Cohen and Josh Barry at 21 Laps Entertainment for I Am Not Okay With This; Chris Keyser, Marc Webb and Pavlina Hatoupis for The Society; and all the writers, casts and crews who worked tirelessly to make these shows for our members around the world."
What Kathryn Newton says about the show getting axed
In a recent interview with The Hollywood Reporter when talking about her new film Freaky, Newton spoke about her feelings surrounding the show getting "un-renewed" by the streaming giant.
"I'm so sad that The Society was canceled because it wasn't just me that lost a great show," she said. "It was a huge cast with such talented and amazing actors. And just to get to work with them and be the lead of a show at 20, I will never forget it. I grew so much, and I gained a family. Those kids are my friends. It was like going to college, or something. It was that kind of experience, and I can't wait to see what they all do. I also hope to be around and work with them again. That's my goal, to work with my friends, so I'm hoping this isn't the end. And not to mention, the fandom that started with The Society. I don't think that family will ever end."
Kathryn Newton felt the love once the show got canceled
Even though the show got canceled, Newton says that the outpouring of support from the series' fans allowed her to feel the love and appreciate what she and the rest of the cast did during their time on air. She explained, "When the show got canceled, I can't tell you how much I felt like the show mattered at that point. It was trending on Twitter and to see all the love that the show was getting, it made me feel like we did something that really mattered. My first introduction to a die-hard fan base was on Supernatural, and I used to go to conventions where I really met fans for the first time. And to hear them talk to me about how it was a part of their life, that blew me away and changed everything. It was different than just being an actor because now I'm a part of someone's life."
All in all, it's the memories, both the ones for the cast as well as the ones for the fans, that matter.
"I go to movies because I want to have memories with my friends that I go with; it's not just about a movie," she added. "It's how it affects your life. So The Society changed my life and the fandom changed my life, too. And I don't think that will ever end."
The Society's first and only season is streaming on Netflix.