'The Society' Stars Kathryn Newton and Gideon Adlon React to Netflix's Shocking Renewal Reversal
Fans of Netflix's The Society are still reeling after Netflix announced the show would not be getting a second season as initially planned. Two of the show's stars, Kathryn Newton and Gideon Adlon, took to Instagram to talk about the situation.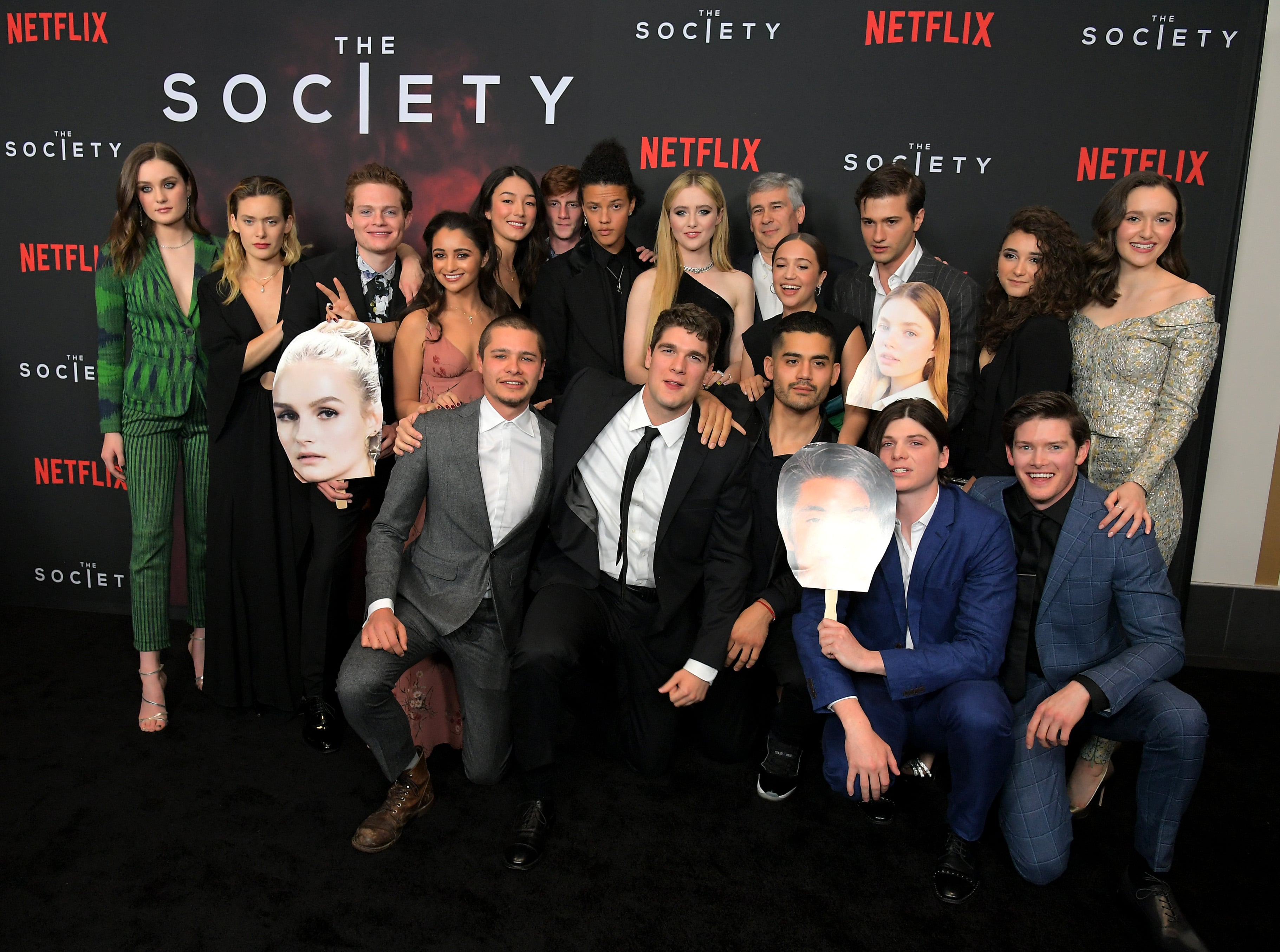 Here's where the show was headed with its new season
Per Netflix's official description of the series:
The Society follows a group of teenagers who are mysteriously transported to a facsimile of their wealthy New England town, left without any trace of their parents. As they struggle to figure out what has happened to them and how to get home, they must establish order and form alliances if they want to survive. The series is a modern take on Lord of the Flies.
The show was led by Newton (Big Little Lies, Detective Pikachu) and also starred stars Gideon Adlon, Sean Berdy, Natasha Liu Bordizzo, Jacques Colimon, Olivia DeJonge, Alex Fitzalan, Kristine Froseth, Jose Julian, Alexander MacNicoll, and Toby Wallace.
The end of The Society's first season ended with a huge cliffhanger at the end of the season finale. Allie Pressman (Newton) and her allies, primarily Will LeClair (Colimon) were in control of the makeshift government for most of the season. However, as we near the end, she loses the support of the Guard (essentially town's law enforcement). Also, the psychopathic Campbell Eliot (Wallace), influences Lexie (Grace Victoria Cox) and Harry (Fitzalan) to seize control of everything and arrest Allie and Will. Influenced by Campbell, Lexie and Harry lie and say that Allie and Will tried to st the election for Allie.
By the end of the season 1 finale, the search team that went to look for new land to use for crops returned. Most of them were allied with Allie and are confused about what the town has become. Through all of this, they revealed that they did find land for them to use for food.
Netflix changed course on the show, as well as another YA series
All of this was put to a screeching halt when Netflix said that though The Society was renewed for a season 2, it would not be coming back as planned due to production problems related to the coronavirus (COVID-19) pandemic. Another YA series, I Am Not Okay With This, was also canceled as a result of the same issue.
"We've made the difficult decision not to move forward with second seasons of The Society and I Am Not Okay With This," said Netflix in a statement. "We're disappointed to have to make these decisions due to circumstances created by COVID, and we are grateful to these creators, including: Jonathan Entwistle, Christy Hall, Shawn Levy, Dan Levine, Dan Cohen and Josh Barry at 21 Laps Entertainment for I Am Not Okay With This; Chris Keyser, Marc Webb and Pavlina Hatoupis for The Society; and all the writers, casts and crews who worked tirelessly to make these shows for our members around the world."
What could the new season have looked like?
Before the show officially got a renewal for season 2, its showrunner and creator Chris Keyser talked to The Hollywood Reporter about what was to come. The first season notably didn't dive into the mechanics of how the teens actually ended up in the parallel universe. According to Keyser, this would have been a thing in future seasons.
"Our philosophy was also that this is not Riverdale. It's not like these kids are home and have a lot of time to investigate a given mystery," he said in part. "We planned that mystery as if this were going to be a long-running series, so the question of 'Can they get home?' will run throughout the entire show."
The storyline of the people seizing power at the end of the episode would also have an important part of the season 2. "One thing is that it's not just Lexie, it's the triumvirate of Lexie, Harry and Campbell, and the fact that those three don't want all the same things, I think that's going to be pretty interesting," he explained. "The idea of power-sharing among three people, none of whom trust anybody. And I think there's an interesting — and pretty timely — question about what happens if you give people who are entirely unfit for office the chance to run, and they make it! So we have a good sense of what the arc of season two will be."
Two of the show's stars talk about the show ending
Shortly after Netflix announced that the shows would not be returning, Newton hopped on Instagram Live with Adlon where they talked about the cancellation.
"I just got the news this morning and I'm heartbroken, so heartbroken," Kathryn said in an Instagram Live video alongside her co-star. "#SaveTheSociety is trending worldwide and I couldn't be prouder," said Newton.
Adlon added, "It's definitely a bit of a gut punch, but like our creator told us today, 'Our show is there. You can watch it all the time. It's not going away and we're not going away.' It's a big bummer, but this is the way things work sometimes. We have no control over it." 
"I can't believe how many people loved our show," Newton continued. "So thank you for watching it and falling in love with our characters."