'The Sopranos' Guest Star Michael K. Williams Said He Was Glad His Character Didn't End Up 'Floating With the Fishes'
The late actor Michael K. Williams, who died on September 6 at age 54, was best known for his role as Omar Little, the gun-toting vigilante on The Wire. But he played many other roles throughout his career, including a small but memorable part on another acclaimed HBO series, The Sopranos.
Michael K. Williams appeared in one episode of 'The Sopranos'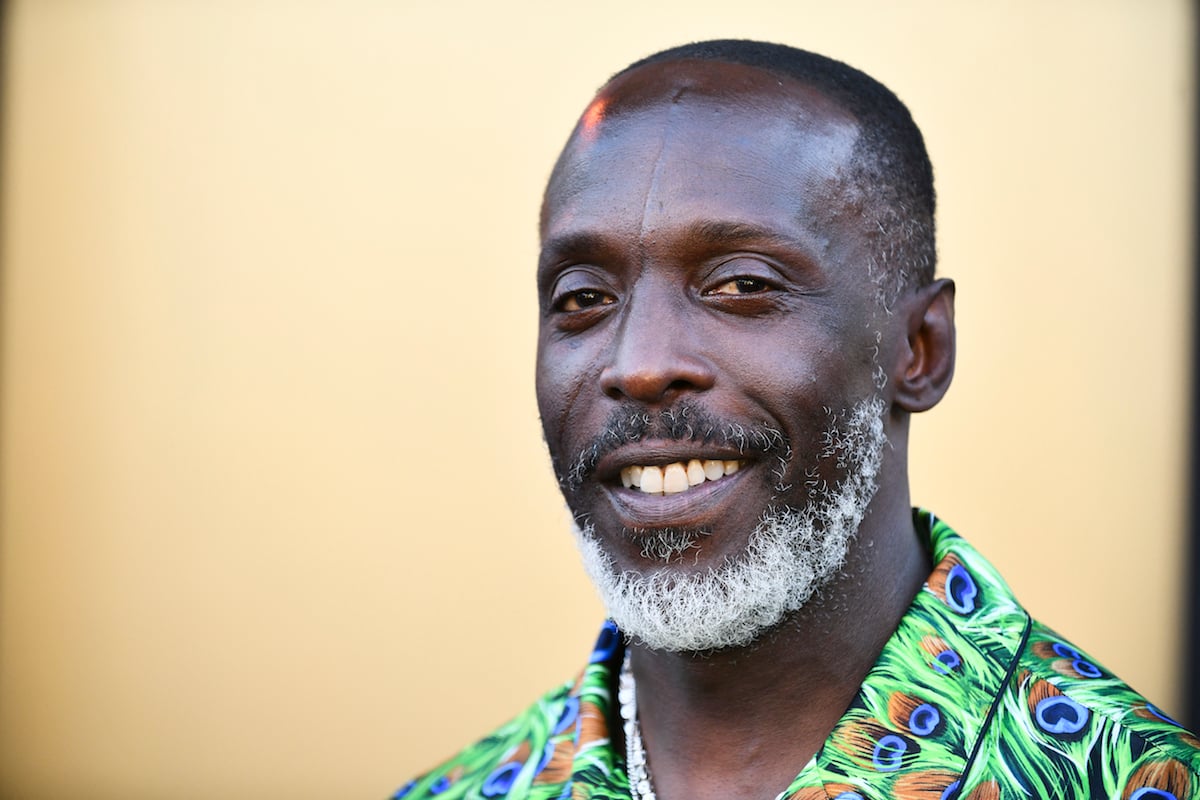 RELATED: 'The Sopranos': How Jason Cerbone Learned His Jackie, Jr., Character Was Getting Whacked
In 2001, Williams appeared in The Sopranos Season 3 finale. In the episode, titled "An Army of One," Jackie Jr. (Jason Cerbone) needs a place to hide out following his botched attempt to rob Eugene Pontecorvo's (Robert Funaro) poker game. He finds shelter in the Boonton Projects with a man named Ray Ray, wh​​o is played by Williams.
Jackie Jr. plays chess with Ray Ray's daughter, who easily outfoxes him. "I see you should have played that out," Ray Ray tells Jackie Jr. after the younger man gives up on the game in frustration. "That's the only way you're going to learn." 
Jackie Jr. then leaves the apartment to get some air. Moments later, he's shot and killed by Vito Spatafore (Joseph R. Gannascoli).
'The Wire' star said landing a role on 'The Sopranos' meant a lot
RELATED: 'The Wire': Michael K. Williams Said He 'Wore That Dark Energy' of Omar Little
In 2020, Williams sat down with Vanity Fair to talk about his career. While his part in The Sopranos was small, especially compared to his starring roles in shows such as The Wire, Boardwalk Empire, Now They See Us, and Lovecraft Country, it was still hugely important to him, especially because Ray Ray was the rare character of color on the show who didn't end up dead.
"When I got the role on The Sopranos on HBO, I felt like I had arrived," he told the magazine. "The role in The Sopranos, it meant a lot to me because I was a huge fan of James Gandolfini and Edie Falco and the rest of the family over there. But it was also apparent that not a lot of people of color got to be on The Sopranos, and if you did, you ended up floating with the fishes."
For Williams, the fact that his Sopranos character wasn't just "a pawn that got killed off" was a big deal.
"I got to portray what a good father looks like, raising a daughter, in the projects," he said. "Just that alone, that that exists, was monumental."
Getting cast on 'The Sopranos' indirectly led to Williams' role on 'The Wire'
Williams was proud of his one-episode stint on The Sopranos, but it didn't immediately lead to a ton of great roles. In fact, he almost gave up on acting entirely not long after. As he told Fresh Air's Terry Gross, he spent nearly two years working in his mother's daycare center in Brooklyn before deciding to return to show business.
"When Omar Devon Little came into my life, I was in an extremely dark place," Williams said. He was broke, in debt, and living in the projects not long after 9/11, he recalled.
One day, while hanging out with his cousin, he happened to catch his episode of The Sopranos on TV.
"I'm like, whoa," Williams said. "Wait a minute. There's something wrong with this picture. I'm looking at myself on television, but I'm sitting here, you know, really not being productive with this gift, this opportunity."
Williams decided to give acting one more shot. His initial efforts didn't pay off, and the actor sunk into depression. But then, he got the chance to read for the character of Omar on The Wire. It ended up being his career-defining role.
"I felt like my dreams were coming true," he said. "I was just a small part of something great, this great tapestry, this great narrative of social issues."