'The Spanish Princess' Season 2: Queen Catherine's Fortunes Will Change in a Big Way
When we last saw Catherine of Aragon, she was riding high. Catherine (Charlotte Hope) had spent the first season of The Spanish Princess doing everything in her power to make her way to the English throne — including lying about her virginity to her future husband, Henry Tudor (Ruairi O'Connor). In the season finale, she'd finally achieved her aim and was preparing to marry the prince, who'd become Henry VIII upon the sudden death of his father. 
But the final scene made it clear that there was trouble in paradise. Henry questioned his bride about the nature of her relationship with her first husband, his older brother Arthur, while she wondered if he'd slept with her older sister Joanna. It's no big spoiler to say that things ultimately don't turn out in Catherine's favor. She'll eventually be thrown over for Anne Boleyn, losing both her husband and her crown (though unlike some of Henry's other wives, she was able to keep her head). 
Things will start to change for Catherine in 'The Spanish Princess' Season 2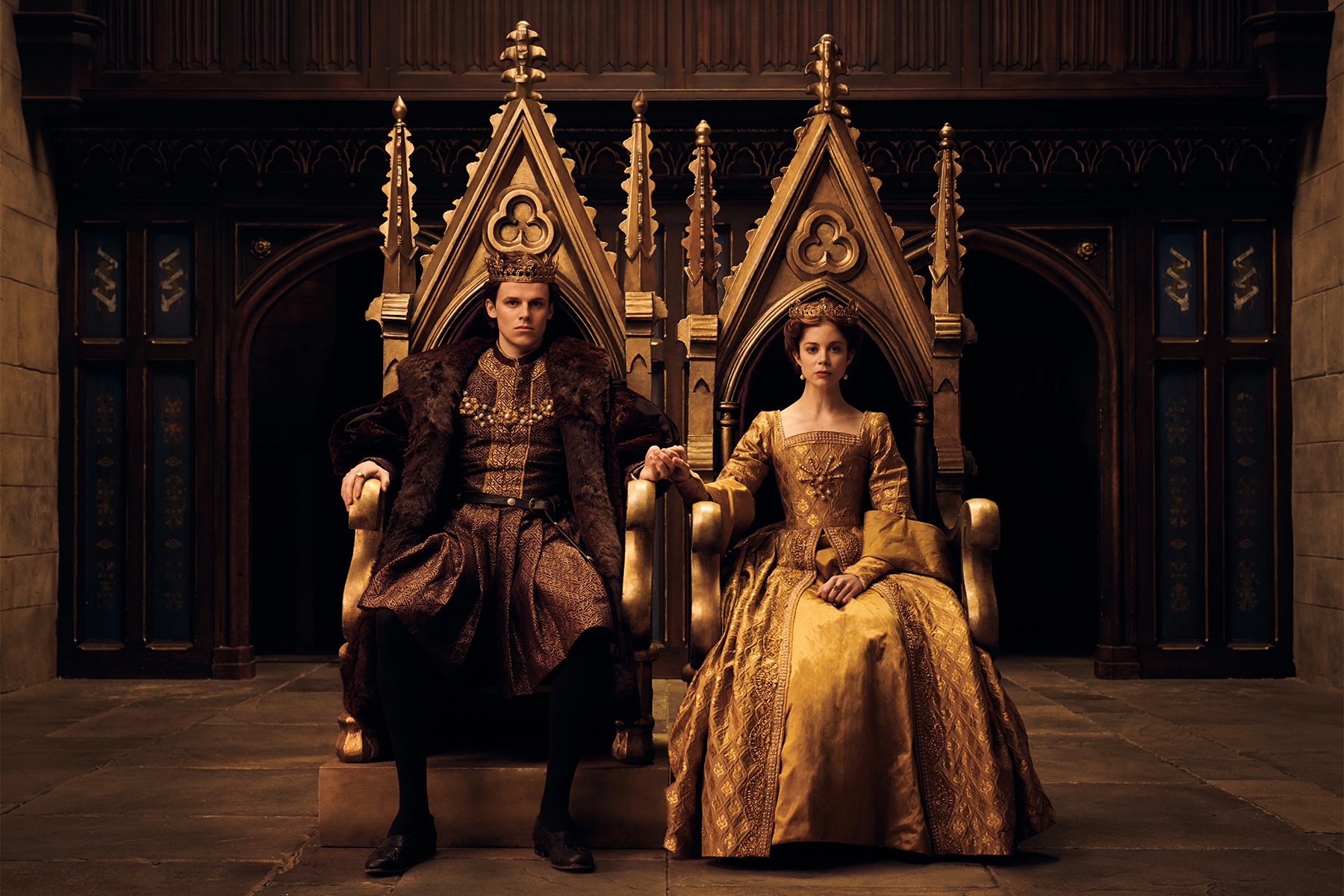 In season 2 of The Spanish Princess (set to premiere on Starz later in 2020), we'll start to see things change for Catherine. Initially, she and Henry are on top of the world. 
"They're like rock stars; they're the center of the universe," showrunner Emma Frost told Entertainment Weekly. "Their court has the best of everything. It's rich, and they're happy, and the arts are flourishing. But you know, the whole story is based around the lie that Catherine tells in season 1."
Over the course of season 2, Catherine's lie will "come home to roost," Frost said. "Her emotional fortunes will change very much." 
There will be a 'wedge' between Catherine and Henry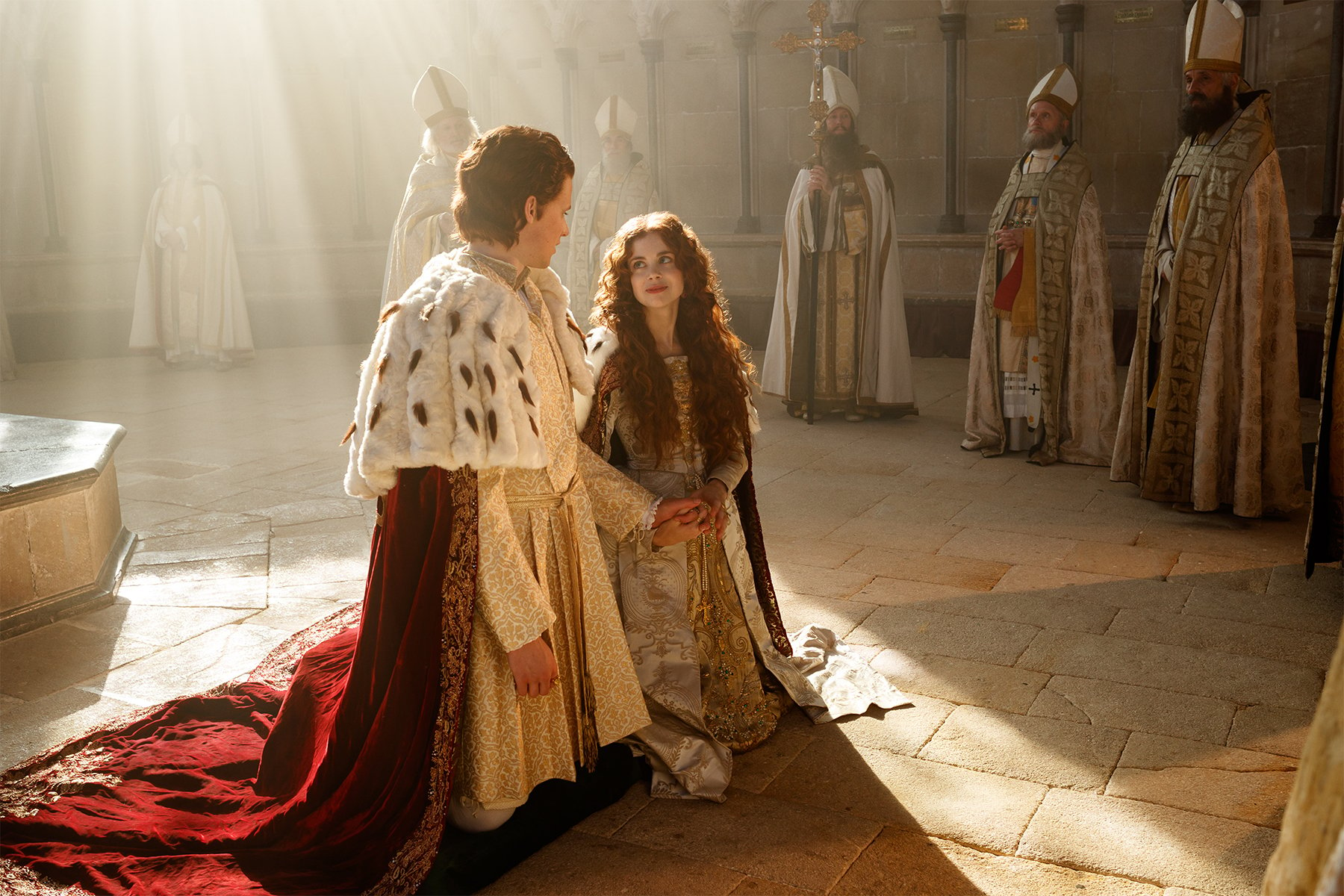 The real Catherine and Henry were married for more than two decades. It doesn't sound like The Spanish Princess Season 2 will deal with the final years of their marriage, when Henry was desperate to obtain a divorce from Catherine so he could marry Anne Boleyn. But cracks in their relationship start to show soon after the wedding. 
"Over the course of time, things go awry in all sorts of ways, both politically and personally for [Catherine and Henry]," explained showrunner Matthew Graham. "Catherine's ability to manage the kingdom and to manage her husband becomes the crux of the juggling act that she's pulled throughout the whole of their marriage and the whole of season 2." 
As queen, Catherine has to not only navigate Henry's moods but must step in as regent when he is away from England. She also goes to war against Scotland while she is pregnant and Henry is out of the country.
"[T]here is a sadness that's going to be creeping into season 2 because gradually as tragedies unfold within their family, their marriage becomes under increasing strain," Graham went on to say. "Henry's distrust, his fear that he has upset God, grows and grows, and that creates a madness, which becomes a wedge between them and their marriage." 
Check out Showbiz Cheat Sheet on Facebook!