'The Spanish Princess' Showrunners Teases What's in Store for Lina and Oviedo in Season 2
What's in store for Lina and Oviedo in season 2 of 'The Spanish Princess,' premiering in fall 2020 on Starz.
We all know how Catherine of Aragon's story ends. The young woman who is at the heart of Starz's historical drama The Spanish Princess may have won the heart of Henry Tudor, the soon-to-be-kind of England, in season 1. But her downfall is coming in the form of a woman named Anne Boleyn. 
It's not clear exactly how much of Catherine and Henry's nearly 25-year marriage will be covered in the upcoming second season of The Spanish Princess. But we do know that the lie Catherine (Charlotte Hope) told about being a virgin when she married Henry (Ruairi O'Connor) "will come home to roost," as showrunners Emma Frost and Matthew Graham said in a recent interview with Entertainment Weekly. But what about the show's other couple, Lina (Stephanie Levi-John) and Oviedo (Aaron Cobham)? Where do things stand with them?
Lina and Oviedo married at the end of season 1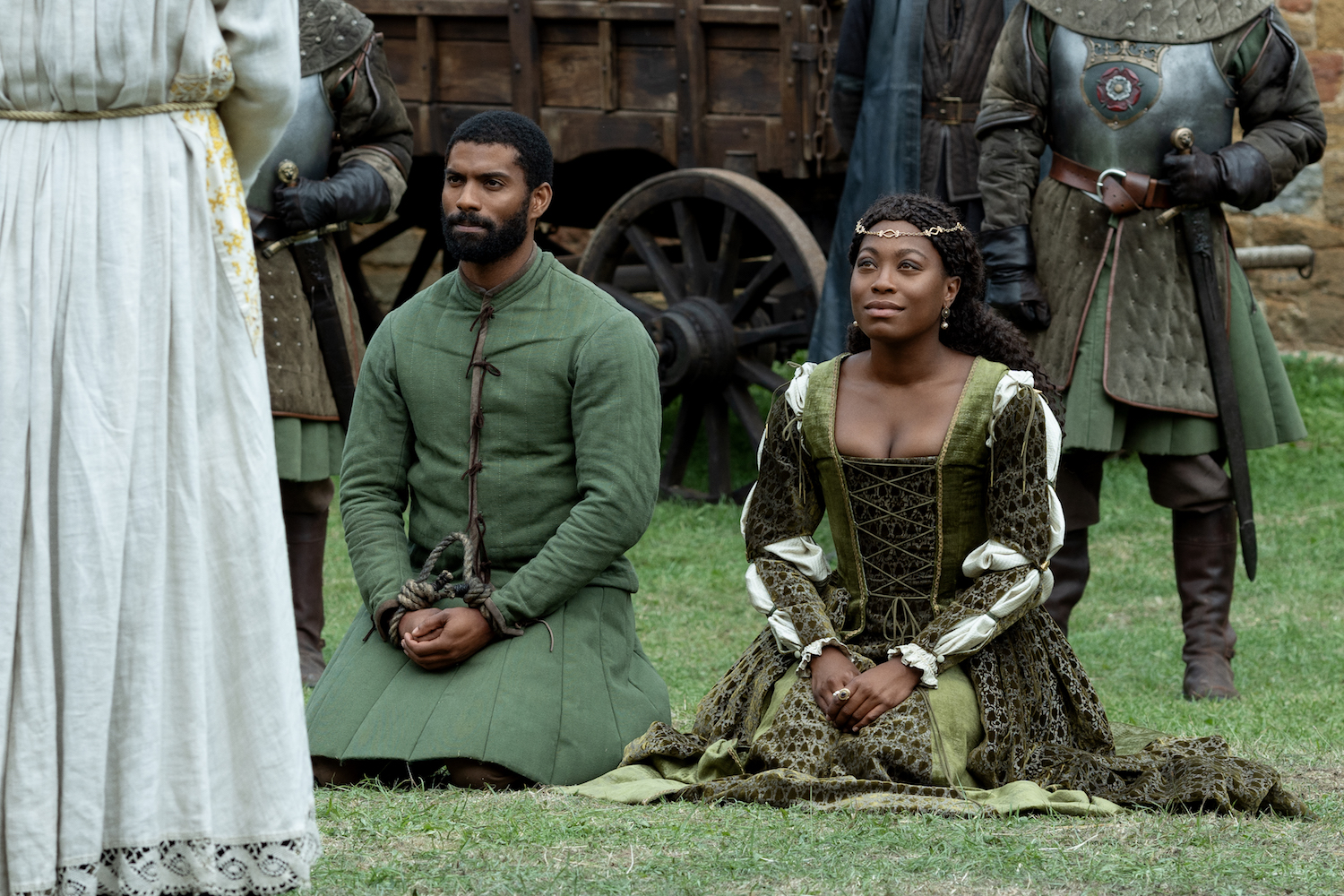 In season 1, Catherine's lady in waiting Lina travels with her from Spain to England, where Catherine marries Henry's elder brother, Prince Arthur (Angus Imrie). After Arthur's untimely death, Lina helps cover up the fact that Catherine and her husband did consummate their marriage. 
At the same time, Lina falls in love with a soldier in Catherine's retinue named Oviedo. But their romance is complicated because they are of different faiths (she's Catholic, he's Muslim) and because she is supposed to marry an English nobleman. Things get even more complicated when Oviedo starts working as a spy for Henry's powerful grandmother Lady Margaret Beaufort (Harriet Walter). 
In the finale, Margaret falsely accuses Oviedo of stealing a prayer book. Before his execution, the guards allow Lina and Oviedo to marry. Fortunately, as Oviedo's sentence is being carried out, Henry (who has just become king) steps in and calls it off.
Lina and Catherine's relationship faces new challenges in 'The Spanish Princess' Season 2
In season 1, Lina and Catherine solidified their friendship. But their relationship faces new challenges in season 2. 
"Lina and Catherine's relationship will come under pressure in the way that modern women's relationships do sometimes when one person has something that the other person desperately wants," Frost told EW. 
Meanwhile, Oviedo attracts the attention of Henry, which improves his status, Frost shared. But it sounds like that situation may not last. 
Lina and Oviedo face challenges as immigrants living in England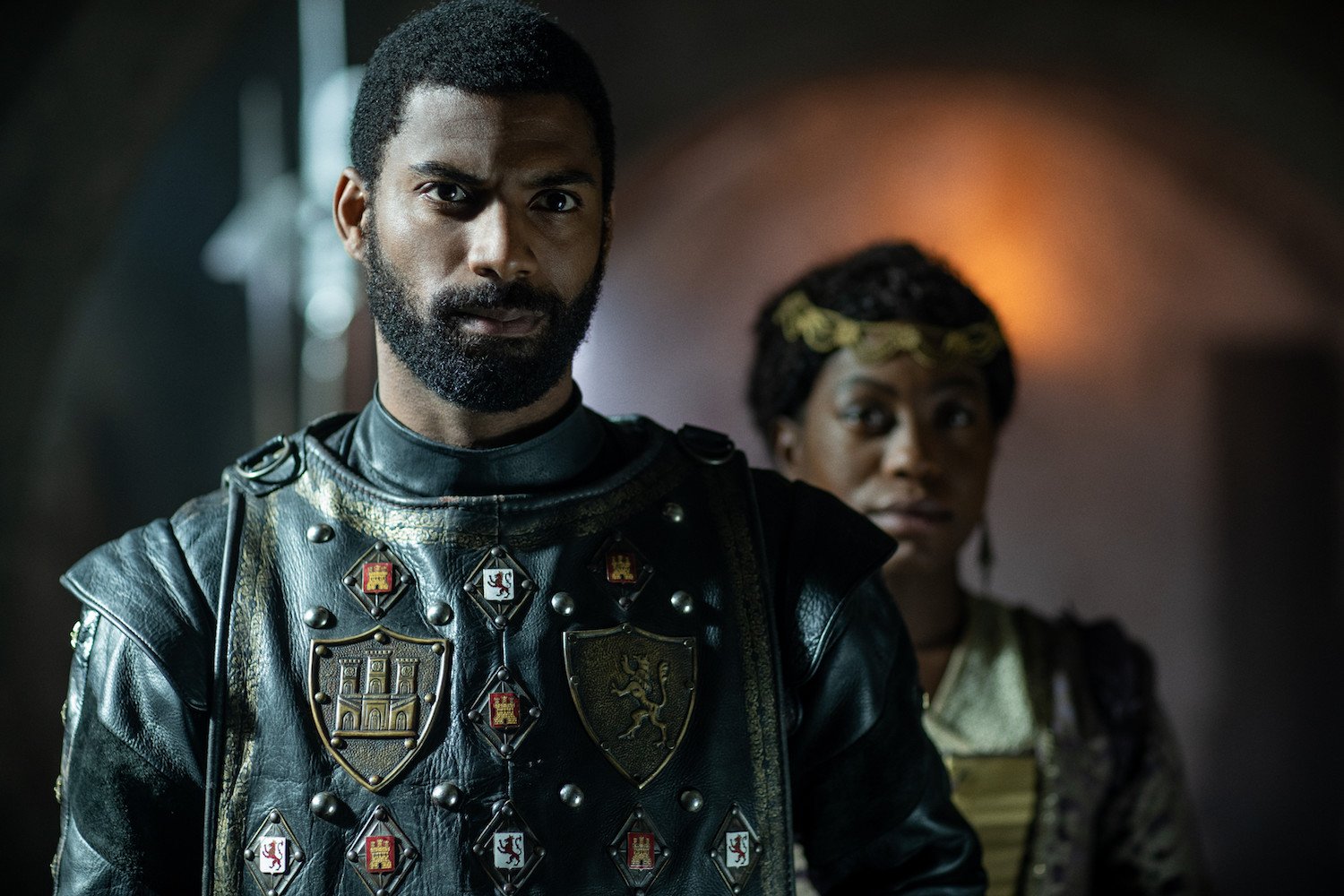 While the encounter challenges at court, Lina and Oviedo are also building a life for themselves in London, where they are raising a family. (If Lina has children, that is likely a source of friction between her and Catherine, since we know the queen will struggle to conceive an heir.) 
Lina and Oviedo will also face challenges as immigrants trying to build a life in England, a situation that Graham says has parallels to the current discussion around Brexit. 
Season 2 will "explore the pressures that they face at key moments in history, one of those being the gradual resentment of people [toward] foreigners, not people of color, but just people who were not English trading and living in England," he said. 
The Spanish Princess Season 2 premieres on Starz in fall 2020. 
Check out Showbiz Cheat Sheet on Facebook!