The Special Reason BTS Performed 'Anpanman' for the NBC 'Today' Citi Music Series
On Sept. 10, BTS performed their new single "Dynamite" and their 2018 song "Anpanman" on the 'Today' Citi Music Series.
On Sept. 10, BTS performed on the Today Citi Music Series. The Korean band performed their new hit single "Dynamite" and their 2018 song "Anpanman." BTS' performance came in the midst of their promotions for "Dynamite," their first-ever English single.
Jin, Suga, J-Hope, RM, Jimin, V, and Jungkook could have easily performed one of their more recent songs to promote alongside "Dynamite." Instead, BTS chose to perform "Anpanman" to send an inspiring message to viewers.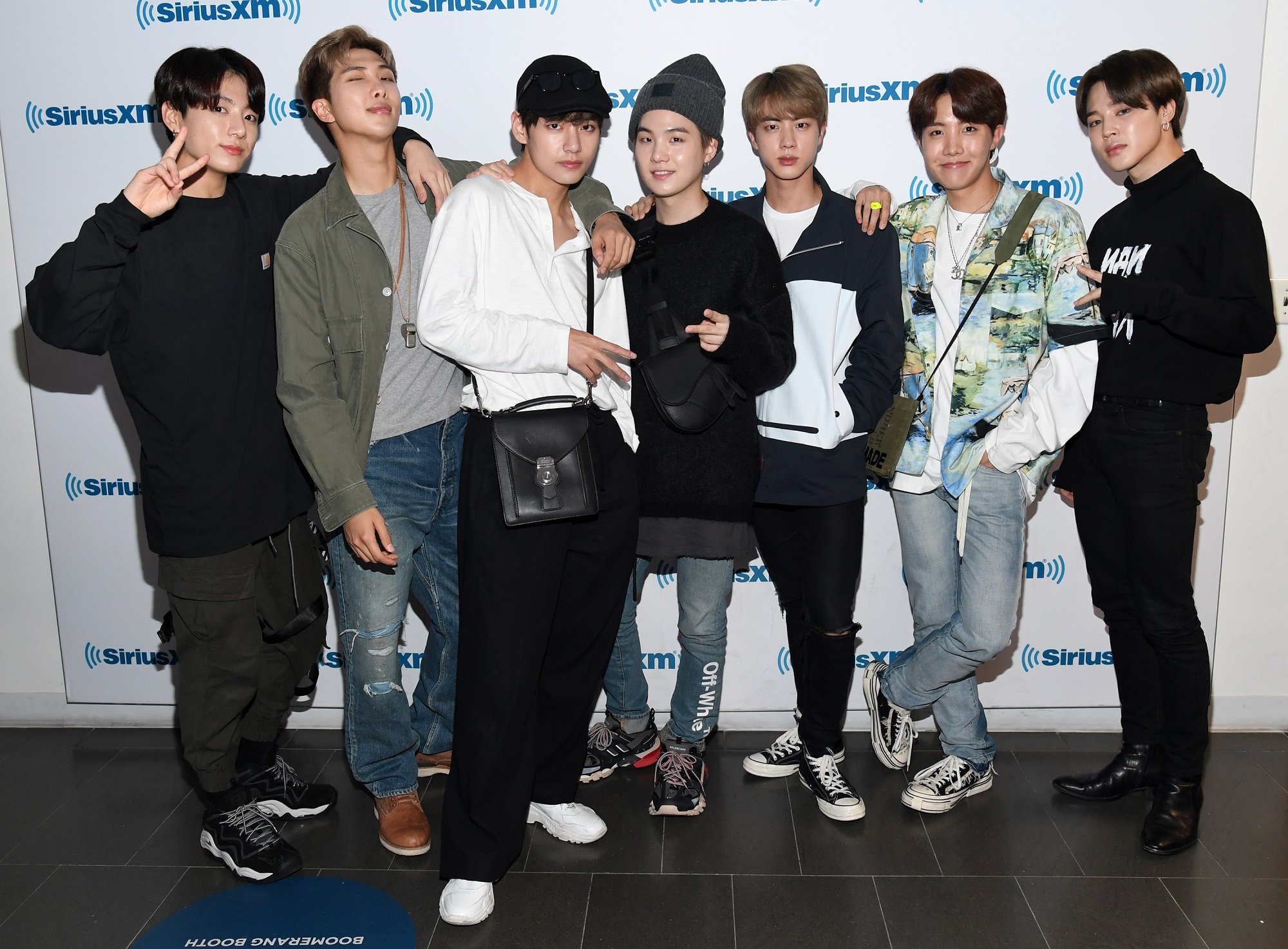 The meaning behind BTS' song 'Anpanman'
BTS released "Anpanman" on their 2018 studio album Love Yourself: Tear. The album is part of BTS' Love Yourself era, following Love Yourself: Her and preceding Love Yourself: Answer. With the album series, the K-pop group explored the different experiences of love. While Love Yourself: Her examines the idea of falling in love and Love Yourself: Answer has a theme of self-love, Love Yourself: Tear is the bridge between the two that shows the dark side of love.
Anpanman is a Japanese children's superhero featured in a both a picture book series and cartoon series. In contrast to other superheroes, Anpanman is considered the weakest superhero and does not have superpowers. In their song "Anpanman," the BTS members compare themselves to the character.
"I don't have biceps or pecs / I don't have a supercar like Batman / The ideal hero is my fantasy / But all I can give you is Anpan," J-Hope raps in the song.
As the song progresses, the members of BTS vow that even if they are not strong and have flaws, they want to be there for others.
"To be honest / I'm scared of falling / And of letting you down / But, even if it takes up all my strength / I will be sure that I stay by your side," Jungkook sings.
How the message of 'Anpanman' makes the Citi Music Series performance special
"Anpanman" sends multiple inspiring messages. It tells listeners that it is possible to be a hero without being incredibly strong. The song also fits into the overall theme of the Love Yourself series. By accepting their flaws and recognizing their weaknesses, the BTS members are able to begin the process of self-love.
RELATED: Jimin Thinks BTS' Next Song Is Just as Good as 'Dynamite'
Decked out in denim, the BTS members performed "Dynamite" and "Anpanman" on a white stage in front of a summery sky. They originally released "Dynamite" to provide positive energy for fans amid the coronavirus (COVID-19) pandemic.
At a surface level, it looks like BTS chose to perform two upbeat songs back-to-back. Those familiar with BTS know that the band performed two songs with special messages during the pandemic. If "Dynamite" brings smiles to people's faces during these hard times, then "Anpanman" serves as a reminder that anyone can be a hero and encourages people to keep going.
ARMY loved that the band performed 'Anpanman'
This is not the first time BTS have elected to perform a song that holds a special meaning. When BTS performed during YouTube's Dear Class of 2020, they surprised fans by performing "Spring Day," a fan-favorite song from 2017 that explores the concepts of loss and moving on.
On June 14, the group put on a virtual concert called "Bang Bang Con The Live." At the end of the concert, BTS performed both "Anpanman" and "Spring Day." By choosing to perform "Anpanman" on the Today Citi Music Series, BTS once again made the decision to put what their listeners need to hear first. This did not go unnoticed by fans.
"you know why they performed anpanman? because they are really the heroes of our life and all the people that has been affected by the pandemic BTS OUR ANPANMAN @BTS_twt," one fan tweeted.
RELATED: BTS' 'Dynamite' Debuted at No. 1 on the Billboard Hot 100 — and That Is Only a Fraction of What They Are Capable of Achieving
Follow Eryn Murphy on Twitter.
Another fan tweeted, "they didn't even promote their recent album they played anpanman which is a song from 2018 and the song meaning is literally I'll be your hero and the fact that they playing it now in this moment :(."
"them performing anpanman during this kind of time rlly signifies how they value their message more than promotions (they would've performed something like ON in that case) anpanman (and the original character too) is about wanting to be a hero and bts are exactly that," wrote a fan on Twitter.