The Speech Michaela Coel Made That Was a 'Hand Grenade' to British Television
Michaela Coel created and starred in the HBO series I May Destroy You, the story of which Coel based on her own experiences as a writer on her former show Chewing Gum. However, after she left Chewing Gum and before I May Destroy You aired on BBC/HBO, Coel made a speech at the Edinburgh International Television Festival that shocked the TV industry to its core.
Creator of the HBO series 'I May Destroy You' Michaela Coel spoke truth to power in this 2018 speech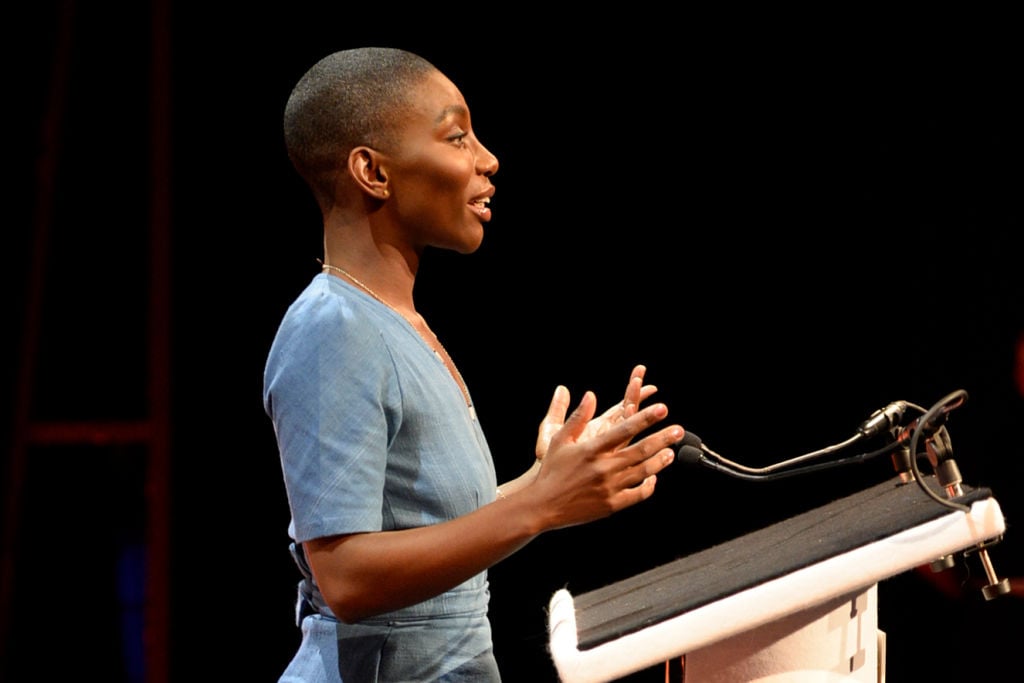 A 2020 Vulture profile of Coel reported on her ground-breaking speech from 2018. The talk, known as the MacTaggart Lecture, is an annual tradition at the Edinburgh International Television Festival. This yearly event is where "the most powerful members of the British broadcasting networks assemble" — and past lecturers "have included three Murdochs … former Vice CEO Shane Smith, Kevin Spacey, and a list of old white men too powerful to be recognizable."
No doubt, Coel, who grew up in a working-class London family, had quite a different life experience than most of the past speakers. She was also "the first Black woman in the 42-year history of the event to give the lecture." And she didn't waste the opportunity.
In fact, Vulture refers to Coel's lecture as "a hand grenade into the British television industry."
Michaela Coel recalled an assault that occurred while she was writing 'Chewing Gum'
So, what did the Chewing Gum star talk about?
The powerful, sometimes-funny, sometimes-righteously-angry speech calls out a lifetime of racist experiences — from grade school to drama school. But even once she got into the industry — as an "outsider," which is what she calls herself — she experienced an array of obstacles.
Coel explained her harrowing experience of sexual assault while working on Chewing Gum Season 2 — for which she got little support from executives. The experience is what inspired her next series, I May Destroy You.
Coel's main opposition, as she emphasized in the lecture, wasn't directed towards the challenges themselves, but the lack of transparency from those more experienced in television. Coel felt like she never got the chance to learn. She always pushed to the side — even though it was her story she was telling:
New writers aren't often made executive producers in the U.K. I understand, 'that's the way it is', that we're not experienced enough to know the budgets, so when and how do we become more experienced? This isn't about me, luckily, I've learned, this is for the new writers coming after me, so the process of learning isn't harder than it should be. Why not be transparent about the budgets, the figures, [etc.].
Coel called out issues with race, gender, and 'outsiders' in the TV industry
There were many things in Coel's career that she had to learn the hard way. For example, a new show with a new writer will have a tiny budget. So, what gets left out?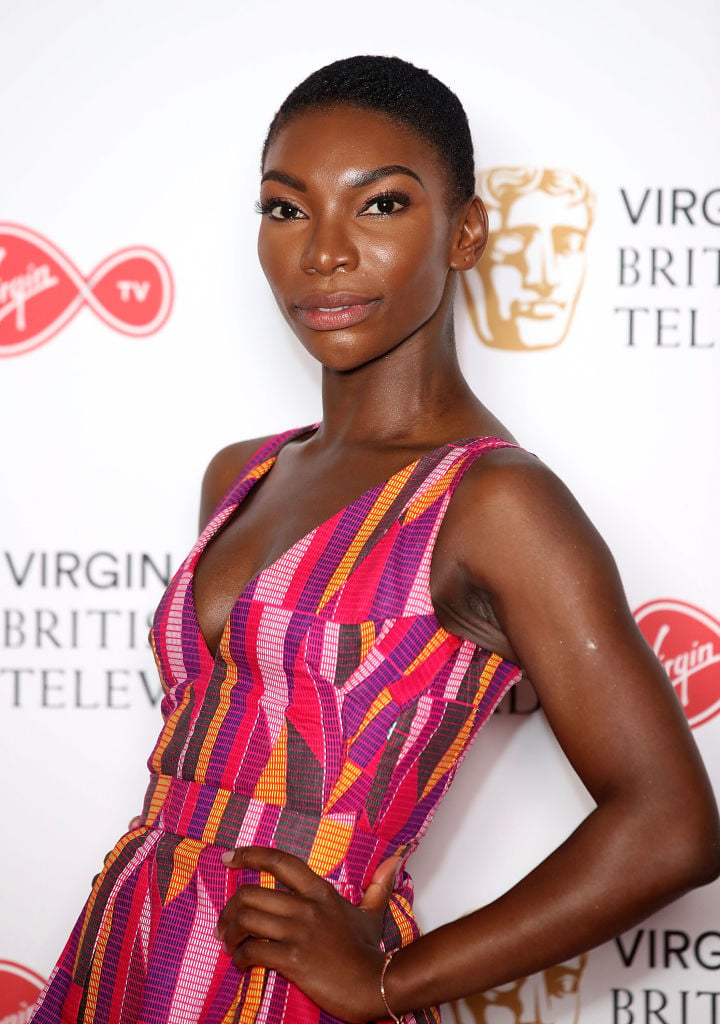 "When a budget is lower than standard it leaves production companies saving and scrimping and that save is often taken out on the writer; for example the erasure of script editors," she said in the lecture.
Coel didn't even know about script editors when she began working on scripts for Chewing Gum. Again, she was told, "that's the way it is."
What Coel's speech really did, in summation, was press back on that central theme. Why does it have to be that way? Why can't it change?
Being told things are unfair — and that you can't change them — left people like Coel feeling "isolated" in the TV industry.
What that means in practice: we get fewer stories from a less diverse group of people. We have people that are shut out — or shut down — when their stories are the ones that TV and film need most.
As Coel eloquently explained in the 2018 speech:
How many other potential artists with stories we want and need, have we lost for the sake of financial profit, have we lost to thoughtless education systems, thoughtless nurturing, thoughtlessness? Why are we platforming misfits, heralding them as newly rich successes whilst they balance on creaking ladders with little chance of social mobility?
What impact did Coel's 2018 MacTaggart Lecture really have?
Why was her lecture such a "hand grenade?"
"People were really shook," Kadiff Kirwan, Coel's co-star on Chewing Gum told Vulture. Her speech, held at an event in the UK, was tinted with an even more scandalous light than it might have been in the U.S. or elsewhere; it simply wasn't polite, as the cultural norm dictates.
"I know some people were annoyed by how it wasn't very British," Kirwan continued. "No one discusses assault, drugs, or the lack of support. You just smile through it, and behind closed doors, you cry into your pillow."
A BBC executive named Piers Wenger also remembered being completely shocked. It put some things in perspective for him, as someone powerful in the very industry Coel was calling out. Wenger told Vulture:
She's this thing that we all say we want most, which is this cool young woman of color, who happens to be a fantastic writer — the joke Holy Grail of modern television. And here she was, talking about what a sh*t time she'd had. It was pretty hard to hear because we've been complicit, myself included.
Why Michaela Coel's lecture made such an impact
However, Wenger respected Coel for her bravery.
"That was an incredibly ballsy thing to do to stand up and say, 'This is what I need. Are you good enough to give it to me?'" the exec explained. "Not 'Am I good enough to deserve the kind of treatment that I want?'"
In the end, Coel knew she was good enough to deserve more agency in her career. For I May Destroy You, she enjoyed complete creative control and snagged an executive producer credit — something she begged for on Chewing Gum, but was turned down for in both seasons.
"What a brilliant thing, to discover we've been wrong about some things," Coel said in her 2018 lecture. "What a brilliant thing it is to grow."