'The Staircase': Harrison Ford Was Going to Play Michael Peterson Until Another Big Project Interfered
HBO Max launched several popular shows recently. But few are more buzzworthy than The Staircase. The show debuted on the streaming service in early May and has since become one of the most streamed shows on the platform. The Staircase tells the true story of Michael Peterson, a writer convicted of murdering his wife after she died due to a brutal fall down the staircase in their home. The trial the show is based on captured the public's imagination. And the dramatized miniseries isn't lacking in twists and turns. Although renowned actor Colin Firth features in The Staircase as Peterson, Harrison Ford was initially set to take the leading role, ultimately backing out due to a different commitment.
Colin Firth replaced Harrison Ford in 'The Staircase'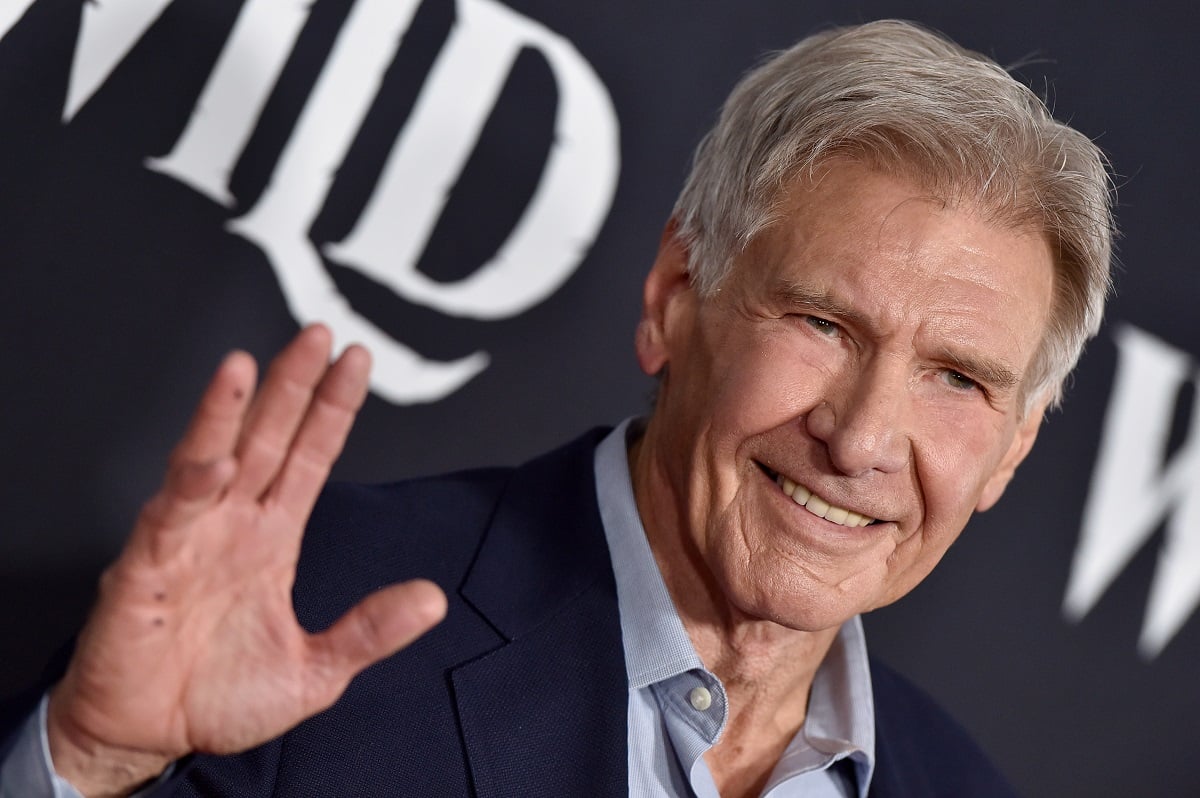 In November 2019, Variety reported Harrison Ford would star in The Staircase as Michael Peterson. The role would mark his first major TV one as a series regular, a bold new direction for the iconic movie star. Ultimately, however, Ford dropped out to focus his attention on a new Indiana Jones film still in development. 
Entertainment Weekly reports The Staircase co-showrunners Antonio Campos and Maggie Cohn scrambled to replace Ford, finally settling on Colin Firth. "He had never done a role like this, but we had gone through the Firth filmography and were just constantly struck by how dynamic he was," Campos admitted. Fortunately, Firth was intrigued by the role and signed on to play Michael Peterson.
Toni Collette and Rosemarie DeWitt have played sisters on television in the past
Campos and Cohn also felt challenged to find the right actor to portray Kathleen, Peterson's ill-fated wife. "We needed to find an actor who could just immediately bring her to life and make her dynamic and complicated," Campos said, noting that viewers wouldn't be as familiar with Kathleen since there's no footage or audio of her. "So we needed an actor that made her feel alive up until that point. And I mean, Toni Collette is one of the most alive people on and off screen."
As Kathleen, Collette is earning critical acclaim. Interestingly, The Staircase isn't the first time Collette has worked with Rosemarie DeWitt, who plays Candace Hunt Zamperini, Kathleen's sister. The two previously co-starred in The United States of Tara, playing sisters Tara and Charmaine.
When did Odessa Young and Colin Firth previously work together?
The Staircase continues to earn a lot of praise — and even if some of the real-life people involved in the case don't have a lot of good things to say about it, according to Vanity Fair. Perhaps this is due to the chemistry of the cast, much of which has worked together before. Firth and Juliette Binoche, who plays Sophie Brunet in the series, worked together on the 1996 film The English Patient. He portrayed Geoffrey Clifton, a scorned husband, while Binoche played Hana, a French-Canadian nurse.
Firth also worked with Odessa Young, who plays Michael Peterson's adopted daughter. Both featured in Mothering Sunday, a 2021 British romantic drama. Finally, Collette once shared the screen with her The Staircase co-star Michael Stuhlbarg when they acted in Hitchcock, the autobiographical drama about the life and times of the famed director Alfred Hitchcock.
The Staircase is prime viewing for anyone who appreciates great acting and an intense true-crime twist.
RELATED: 'The Staircase' HBO Max: Release Date, Episode Guide, When to Watch