The 'Stupid' Thing Will Smith Did After the Success of 'Parents Just Don't Understand'
Will Smith is an actor, producer, and rapper who has experienced success thanks to his music career, the sitcom The Fresh Prince of Bel-Air, and films like Men In Black and I Am Legend. During Smith's rise to fame, he earned a substantial amount of money for the single "Parent's Just Don't Understand." Smith recalls something he did with his newfound success that he now looks back on and calls "stupid."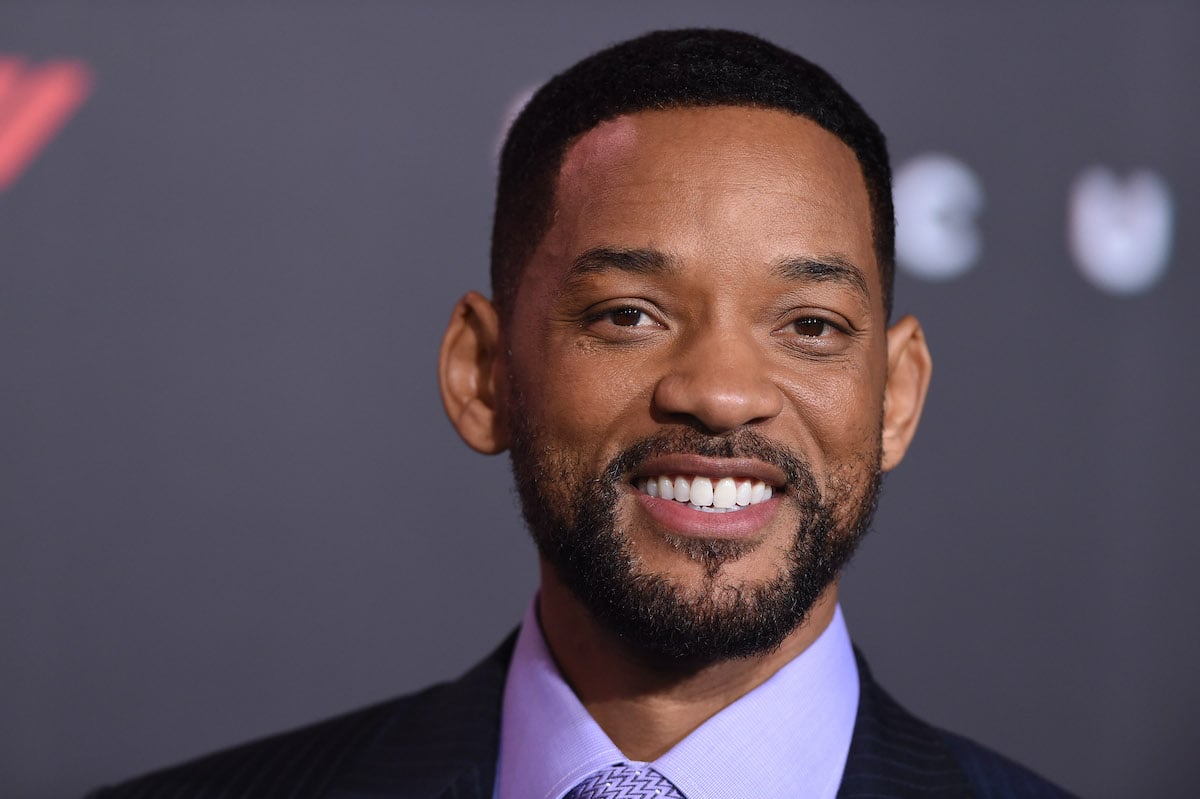 Will Smith and DJ Jazzy Jeff released 'Parent's Just Don't Understand' in 1988
In February 1988, Philadelphia native Smith released "Parent's Just Don't Understand" as DJ Jazzy Jeff and the Fresh Prince. 
"Me and Jeff had come out with a smash hit 'Parent's Just Don't Understand, Smith explained in a YouTube video. "We made a bunch of money, we won a Grammy — the album was triple platinum. I had motorcycles and cars." 
Smith's newfound success gave him the confidence to do something extreme so as to impress his friends. 
Will Smith called a Gucci store in Atlanta and asked them to close for him and his friends
Feeling powerful from his success, Smith said he tried to use his fame to close down a Gucci store so that he and his friends could shop privately. 
"I called the Gucci store in Atlanta and I was like, 'Hey, will y'all close it down if I bring my friends?'" Smith recalled smiling at the time, but now says his actions were "stupid." 
Shortly after Smith experienced the success and resulting power-trip from "Parent's Just Don't Understand," he ran into some money trouble.
Will Smith neglected to pay taxes on the money he earned from 'Parent's Just Don't Understand' 
Success wasn't as easy to come by for Smith with the release of his following album. "It was a flop — it was a tragedy," he said. "We went like, double plastic."
Then, Smith got in trouble for tax evasion. "Before I was getting in trouble with Uncle Phil, I was in trouble with Uncle Sam," Smith explained.
Having spent all of his money on motorcycles, cars, and presumably Gucci merchandise, Smith didn't have anything left to pay the IRS on tax day. "I didn't forget [to pay my taxes]," he said. "But I didn't pay the IRS. In my mind, I wasn't trying to avoid paying taxes. I was just like 'Oh, damn, they need their money.'" And at the time, he didn't have it.
After losing all of his money, Will Smith's girlfriend told him to visit 'The Arsenio Hall Show' 
Eventually, the IRS repossessed everything Smith had spent his earnings on, so he was broke.
"Being famous and broke is a sh*tty combination," Smith conceded. "Because you're still famous and people recognize you, but they recognize you while you're sitting next to them on the bus." 
His girlfriend at the time said he couldn't "lay around the house all day." She suggested he "go do something," to which Smith replied: "What?!" She advised he go "where people are doing it," which, in her mind, was at The Arsenio Hall Show. 
Her advice ended up connecting Smith with Benny Medina, or "the real-life Fresh Prince of Bel-Air," as Smith referred to him. And as they say, the rest is history!