'The Suicide Squad' Cast Has Thoughts on John Cena's Package
At 'The Suicide Squad' press conference, Idris Elba brought up John Cena's scene in his underwear. This prompted Pete Davidson, Michael Rooker, Joel Kinnaman and James Gunn to marvel at the size of his package.
The Suicide Squad is a wild bunch of DC Comics villains. The actors who play them are pretty wild too. They brought up co-star John Cena's penis not once, not twice, but three times in a press conference for the film. Cena's costars Idris Elba, Pete Davidson, Michael Rooker, Joel Kinnaman and writer/director James Gunn all weighed in.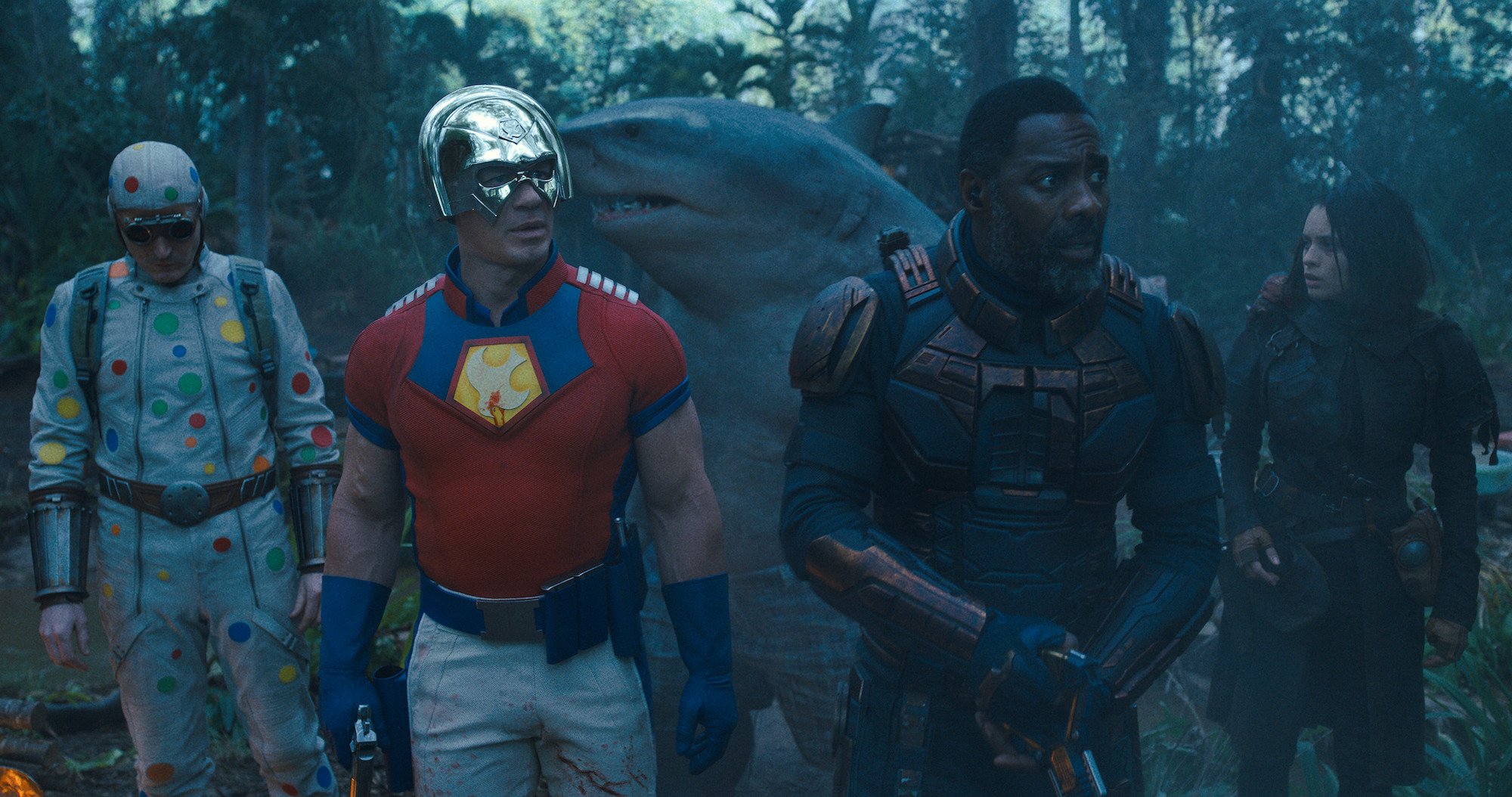 The Suicide Squad opens in theaters and premieres on HBO Max Aug. 6. We'll have more with the cast before then here on Showbiz Cheat Sheet, but first the breaking news about Cena's package. 
John Cena shows his package in 'The Suicide Squad'
Cena plays Peacemaker, one of the rogues Amanda Waller (Viola Davis) chooses for the latest mission. Paired with Bloodsport (Elba), Peacemaker has a rivalry over who is the better marksman. Cena may have an advantage when he wakes up in camp wearing nothing but briefs. 
"We don't want to talk about John's tighty whitey scene," Elba said.
Davidson isn't in the tighty whitey scene. He saw it for the first time at a screening of The Suicide Squad. 
"Yo, bro, your d*ck is huge," Davidson said. "I saw a screening of the movie. You have a huge piece, dude."
Rooker added, "That wasn't even a penis. It was a log."
Cena took the phallic compliments in stride. 
"There are so many talented character, actors and professionals," Cena said. "We just spent a good solid half a minute or more talking about my d*ck. I'm very happy about that."
The second time John Cena's package came up
About halfway through the press conference, the cast was discussing Gunn allowing them to improvise in The Suicide Squad.  Kinnaman took the opportunity to improvise at the press conference.
"But also John's bulge really brought us all together," Kinnaman said.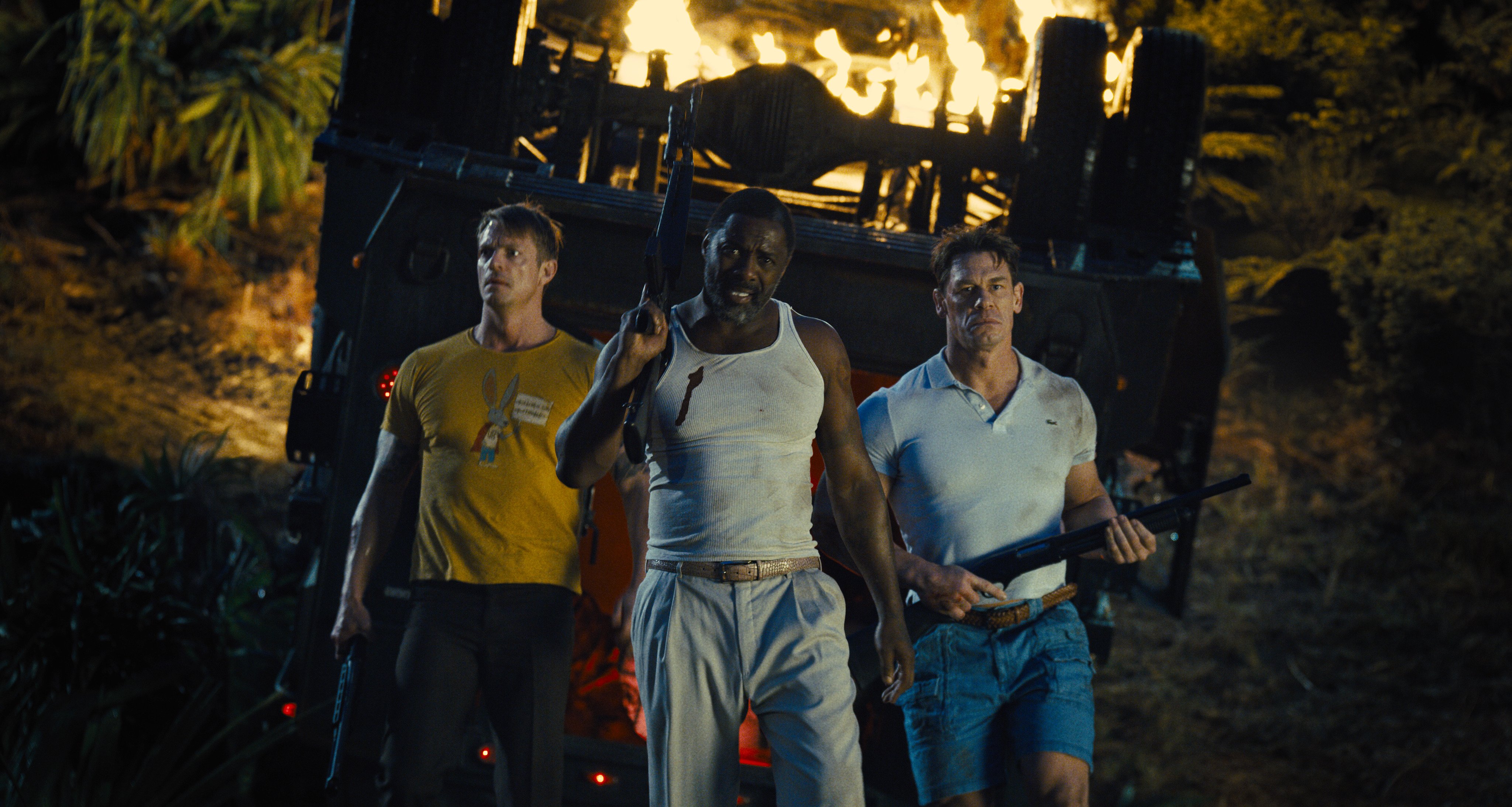 Gunn jumped in, saying, "I'm just surprised John isn't wearing his Peacemaker outfit."
Cena copped to keeping his costume, but wore a suit to the Zoom press conference. 
"I couldn't get it through customs so this is the closest I could do," Cena said. "They may or may not be at the border. I wouldn't want to show up to something like this in costume. I prefer that Peacemaker costume I might've lifted from set, thank you very much."
John Cena's package remained the centerpiece of 'The Suicide Squad'
It was near the end of the press conference, 53 minutes in. Davidson had to get one more comment in.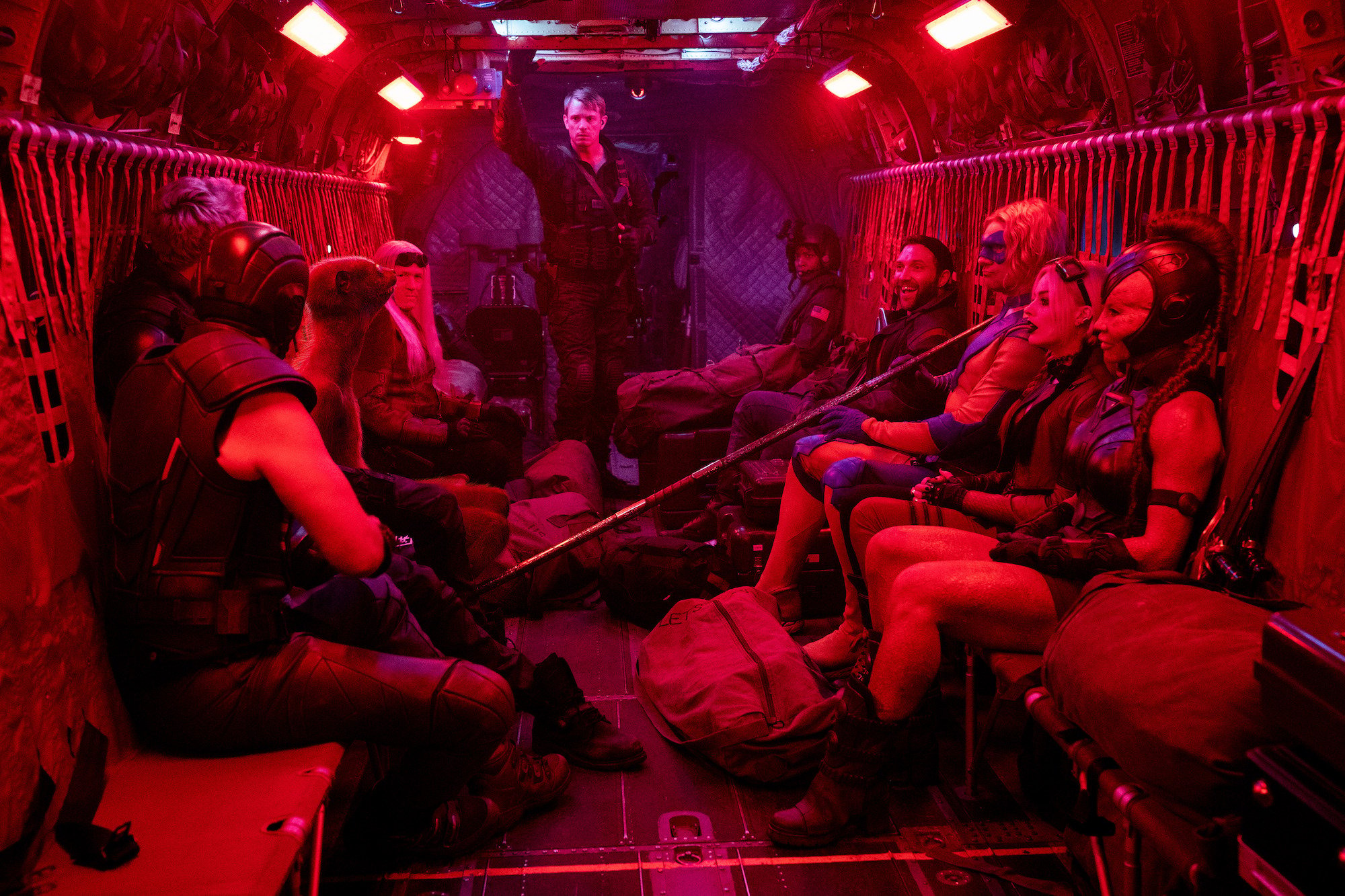 RELATED: 'The Suicide Squad': Pete Davidson Reveals Why He Joined the Cast
"I saw it in a screening with like 20 people and the first thing everybody said after the movie, besides it was great, was 'Yo, Cena's d*ck is crazy,'" Davidson said. " All my uncles that love wrestling, they were liie, 'Yo, I didn't know Cena was packing like that, bro.'"
Cena again took the comment in stride. 
"Once again, crazy is probably a good way to define my d*ck," Cena said.