'The Suicide Squad': Margot Robbie and James Gunn Both Hated 1 of Harley Quinn's Tattoos
The Suicide Squad premiered in theaters on Aug. 5. James Gunn directed The Suicide Squad, and the movie stars Margot Robbie, Idris Elba, John Cena, Joel Kinnaman, Viola Davis, and Sylvester Stallone. Robbie has played Harley Quinn in three movies in the DC Extended Universe: Suicide Squad, Birds of Prey (and the Fantabulous Emancipation of One Harley Quinn), and The Suicide Squad.
For The Suicide Squad, Gunn wanted Harley to have a different look. While working with Robbie, the two realized they both did not like one of Harley's tattoos.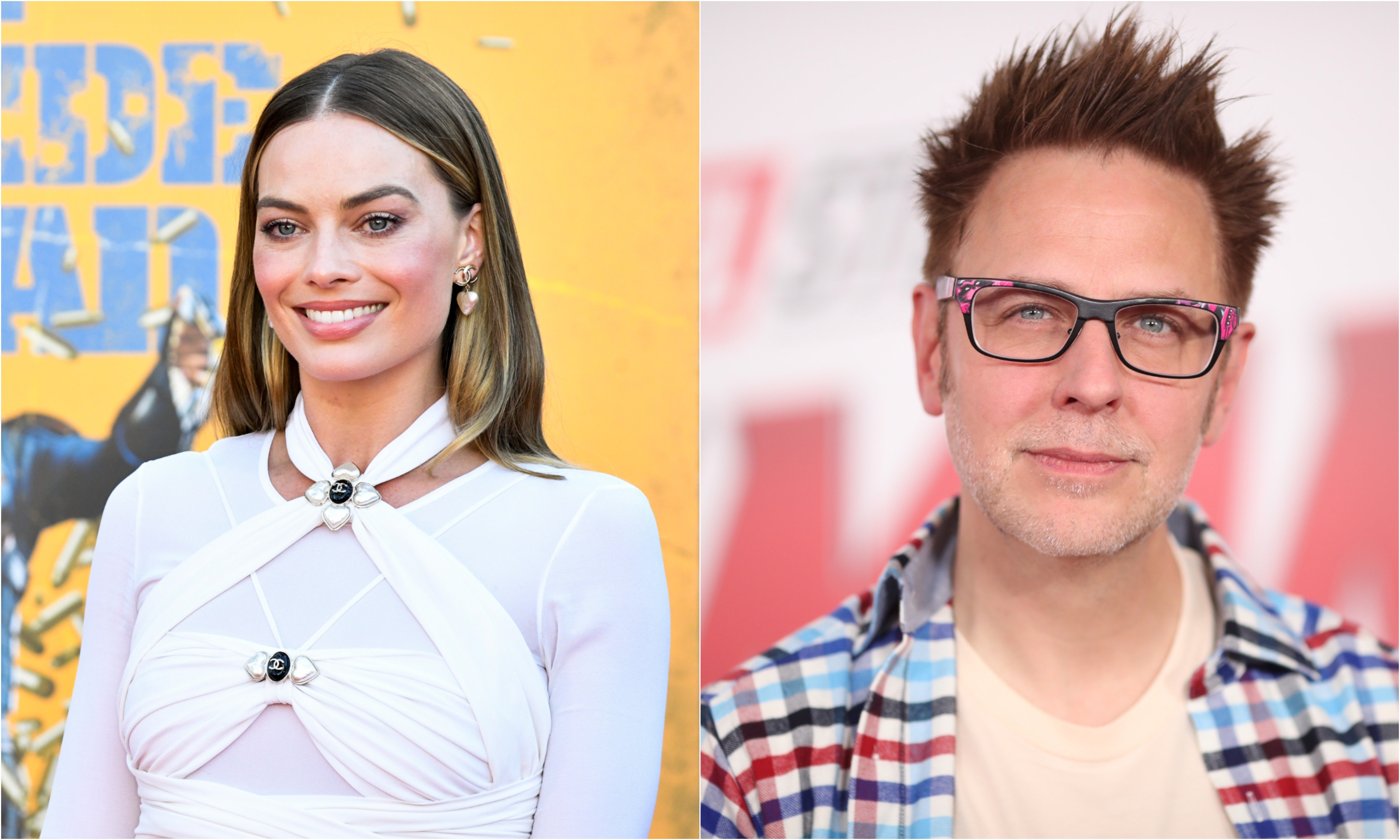 James Gunn and Margot Robbie removed one of Harley Quinn's tattoos for 'The Suicide Squad'
When Harley Quinn was first introduced in Suicide Squad in 2016, she was in a relationship with the Joker (Jared Leto). Both Harley and the Joker had several tattoos, and a lot of Harley's tattoos were in relation to the Joker.
One tattoo on her shoulder read "Property of Joker," a tattoo on her clavicle said "Daddy's Lil Monster," and she also had multiple tattoos referencing her nickname for the Joker, "Puddin." In addition to her tattoos about the Joker, Harley also had a black heart under her cheek and a tattoo that reads "Rotten" on her jawline.
After a trailer for The Suicide Squad premiered, fans noticed that the "Rotten" tattoo was no longer noticeable. While answering fans' questions on his Instagram story, Gunn revealed that he and Robbie decided to scrap the "Rotten" tattoo.
"Margot didn't like it and found out I also didn't like it so we just decided to remove it. No it's not addressed," Gunn said according to Screen Rant.
James Gunn changed Margot Robbie's costumes as Harley Quinn
Harley and the Joker break up in Birds of Prey (and the Fantabulous Emancipation of One Harley Quinn). This starts Harley's revolution of being more independent, and Harley begins to change her tattoos to separate herself from her ex.
In addition to removing the "Rotten" tattoo for aesthetic purposes, Harley's "Property of Joker" tattoo was changed to "Property of No One" to reflect her character growth in The Suicide Squad. Gunn also made the decision to update Harley's costumes in the movie.
"Of course, one of the many things that people asked me the most about The Suicide Squad, before I was hired, was 'What is Margot going to wear?' What is Harley going to look like? Are you bringing her red and black wardrobe into the movies?' And so my answer to that, yes," Gunn said in an interview with IGN.
Harley Quinn's look in 'The Suicide Squad' was inspired by video games
Speaking with IGN, Gunn revealed his inspiration for Harley Quinn's new outfits came from video games.
"The truth is I had a huge map of different books of Harley Quinn throughout the years in various media, and one of them I liked the best was the Arkham games look of Harley Quinn," the director said. "Her first look in the movie is based on that."
The Suicide Squad is currently playing in theaters and is available to stream on HBO Max.