'The Suicide Squad': Who Does Sylvester Stallone Play in James Gunn's DC Sequel?
James Gunn already wowed comic book movie fans with Marvel Studios' Guardians of the Galaxy movies. So expectations are understandably high for The Suicide Squad. The movie reunites a few of the cast members from the 2016 film Suicide Squad but introduces a ton of new characters into the mix. Among them is Sylvester Stallone. But who does the iconic star of the Rocky franchise play in Gunn's biggest film to date?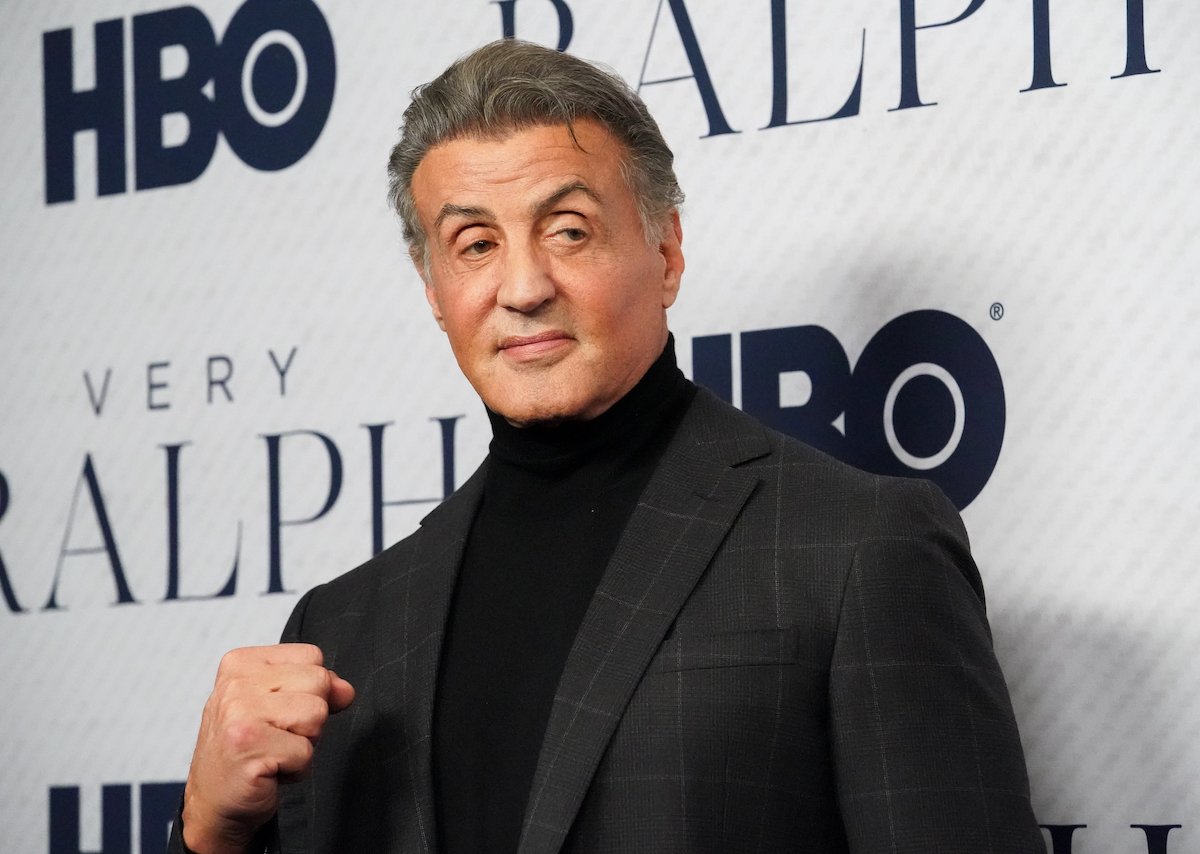 Who is in 'The Suicide Squad'?
Although 2016's Suicide Squad was a box office hit, the film isn't particularly well-regarded by critics and some fans. So Warner Bros. has made it clear The Suicide Squad would be more of a soft reboot than a straight-up sequel. That essentially means Gunn's movie keeps what works from the first film — including stars Margot Robbie, Joel Kinnaman, Viola Davis, and Jai Courtney — while taking it in a new direction.
In addition to a hard-R rating, The Suicide Squad features new cast members such as Idris Elba, John Cena, Peter Capaldi, David Dastmalchian, and Daniela Melchior. Of these, Cena — who currently stars in F9: The Fast Saga — is positioned to be a standout. His character, Peacemaker, is even set to headline his own HBO Max series, set to debut in January 2022. Stallone, however, marks perhaps the most unexpected casting choice.
Sylvester Stallone promises to be a scene-stealer
As soon as Stallone's name was confirmed in the cast list, fans immediately began speculating about which character he could play in The Suicide Squad. Only later was it confirmed that he would be voicing the half-human/half-fish villain King Shark. The character — most notable for facing off against Aquaman in the comics — gained popularity in recent years, thanks to his appearances on The Flash and the animated Harley Quinn.
Stallone previously appeared in Gunn's Guardians of the Galaxy Vol. 2 as Stakar Ogord, a former ally to Yondu (Michael Rooker). As King Shark, Stallone could be one of the breakout stars of The Suicide Squad. The character's design leans into the character's comic potential, even with his vicious appetite. Certainly, Stallone's distinctive voice will make an impression when the movie hits theaters and HBO Max on August 5.
Which 'The Suicide Squad' cast members could return?
With such a sprawling ensemble cast, The Suicide Squad could easily wind up overwhelmed. But considering the ultraviolence of Gunn's take, fans shouldn't worry too much about that. After all, one of the film's taglines on its posters is "Don't get too attached," implying that most of the team members won't make it out alive.
Robbie's Harley Quinn is perhaps most likely to recur in future DC Extended Universe films. And it's easy to imagine Davis, Stallone, Elba, Kinnaman, and Cena sticking around for more adventures. However, a lot of the lesser characters — including Dastmalchian's Polka Dot Man — are probably doomed from the start. Of course, a follow-up to The Suicide Squad isn't a sure thing at this point either.