From 'The Suite Life of Zack and Cody' to 'That's So Raven,' Here Are a Few of Our Favorite Disney Channel Christmas Episodes
Whether you're social distancing or just looking for some new episodes to binge-watch, these Disney Channel shows have you covered. 
Here are a few of our favorite Christmas and holiday-themed episodes of classic Disney Channel original series.
'That's So Raven' Season 1 Episode 19, 'Escape Claus'
Raven has visions, but that doesn't make life a breeze. In fact, she has a certain way of getting into trouble, even around Christmastime. When she opens a gift early and then destroys it, she goes on this elaborate adventure to make it seem like she didn't open one of her presents before the holiday. (There's even a visit from Santa Claus!)
'The Suite Life of Zack and Cody' Season 1 Episode 21, 'Christmas at the Tipton'
There's a twist on another Christmas story with this episode. The Tipton is completely out of rooms for Christmas and because of the snow, Zack and Cody's dad is spending the holidays with them there.
Meanwhile, two travelers, named Mary and Joseph, arrive at the hotel. They have a baby, thanks to the help of Mr. Moseby. That's a weird coincidence, the cast members notice. Of course, London doesn't get it.
'Suite Life on Deck' Season 3 Episode 15, 'A London Carol'
During this holiday episode of the spinoff series, London Tipton learns about the true meaning of Christmas and that's her friends and being charitable. After refusing to share her wealth, her talking mirror takes her on a visit to her Christmases past, present, and future, just like Ebenezer Scrooge in A Christmas Carol.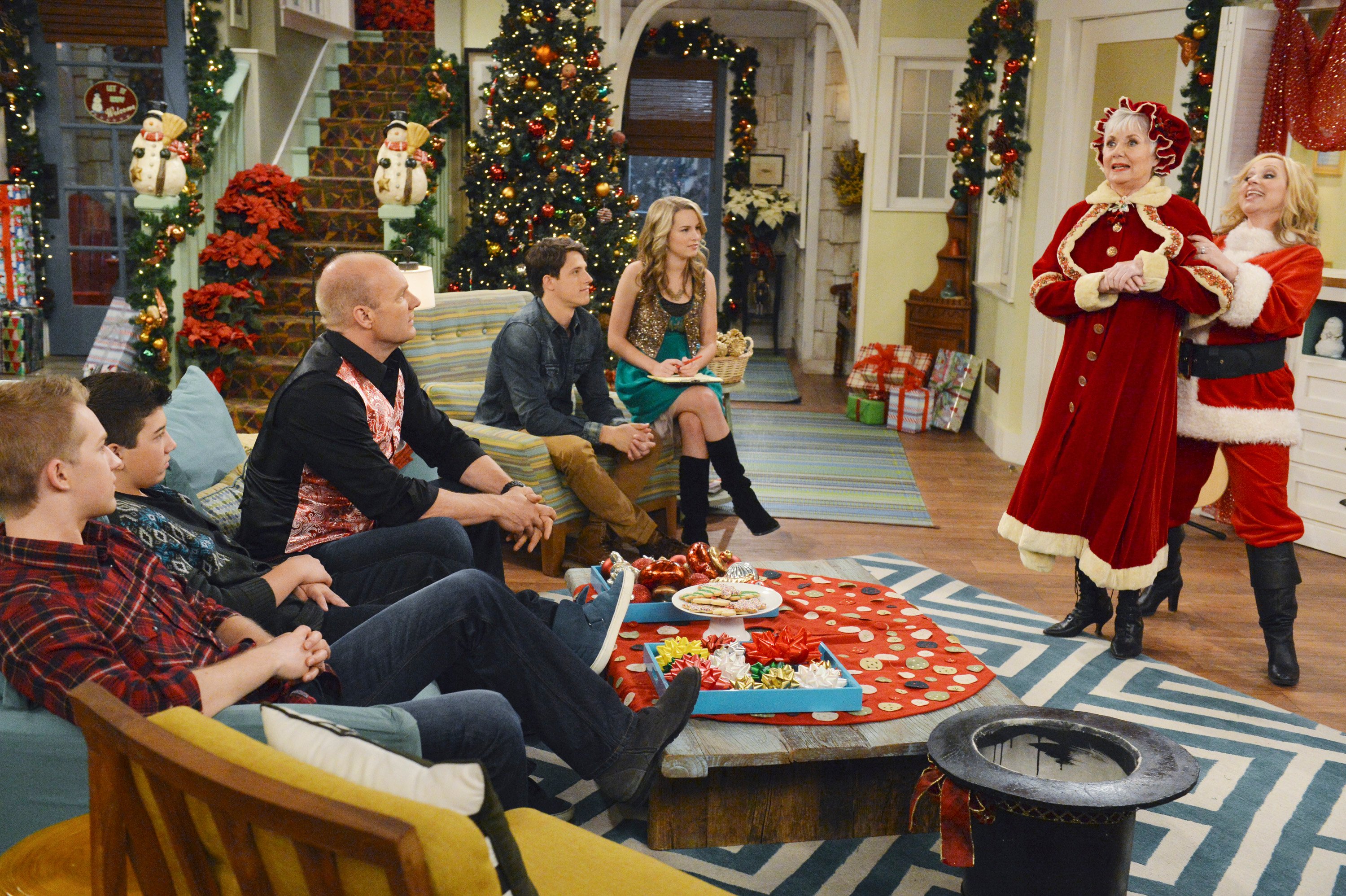 'Good Luck Charlie' Season 3 Episode 20, 'A Duncan Christmas'
Fans celebrated a few holidays with the Duncan family, like Halloween and Thanksgiving. When they all get together for Christmas, though, there's a bit of trouble for Bob Duncan. He tells the boys that he and Amy planned to not spend too much on their gifts — but he doesn't know what that means. 
Meanwhile, Amy Duncan has a bit of a rivalry with her mother-in-law, who's visiting for the holiday. It's still a magical holiday, though, and there's even a performance from Teddy and her boyfriend Spencer. 
The cast of this series went on to appear in a full-length holiday special Good Luck Charlie: It's Christmas, where the Duncan family traveled to sunny Palm Springs to spend Christmas with their grandparents. Well, most of the Duncans. Teddy wanted to spend spring break with Ivy's family and the only way she could do that is if she paid for her own plane ticket.
Episodes of Good Luck Charlie, The Suite Life of Zack and Cody, and other Disney Channel originals are available for binge-watching on Disney's streaming platform. To learn more about Disney+ and to subscribe, visit their website.