The Surprising Scenes Sam Mendes Found Difficult Shooting Involved Ex-Wife Kate Winslet and Leonardo DiCaprio
Sam Mendes and Kate Winslet were together for seven years before divorcing in 2010. Before their split, Mendes and The Reader actor were practically inseparable as Hollywood's power couple. The couple first linked up discussing a play Mendes wanted Winslet to star in around 2001. They later married in 2003.
Ironically, people have claimed that it was only when the two actually started working together on Revolutionary Road that cracks appeared in their marriage. Some publications trace the beginning of the end of their relationship to Mendes' 2008 film about a crumbling marriage. But Winslet or Mendes has never confirmed if Revolutionary Road did, in fact, cause their marriage to implode.
But Mendes did reveal, however, that he found certain scenes difficult to shoot in the film. And those scenes involved his ex-wife and Leonardo DiCaprio.
Kate Winslet wanted Sam Mendes to direct her in 'Revolutionary Road' to see who her husband really was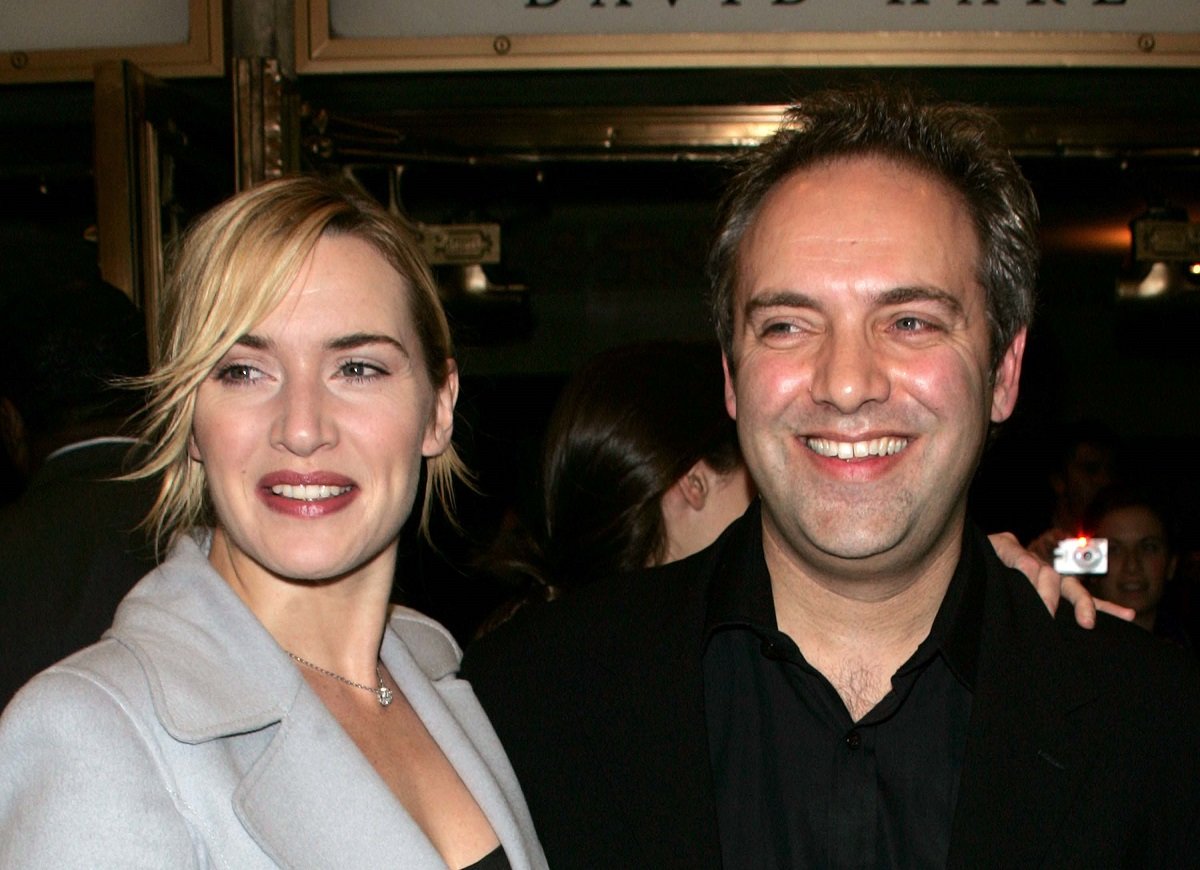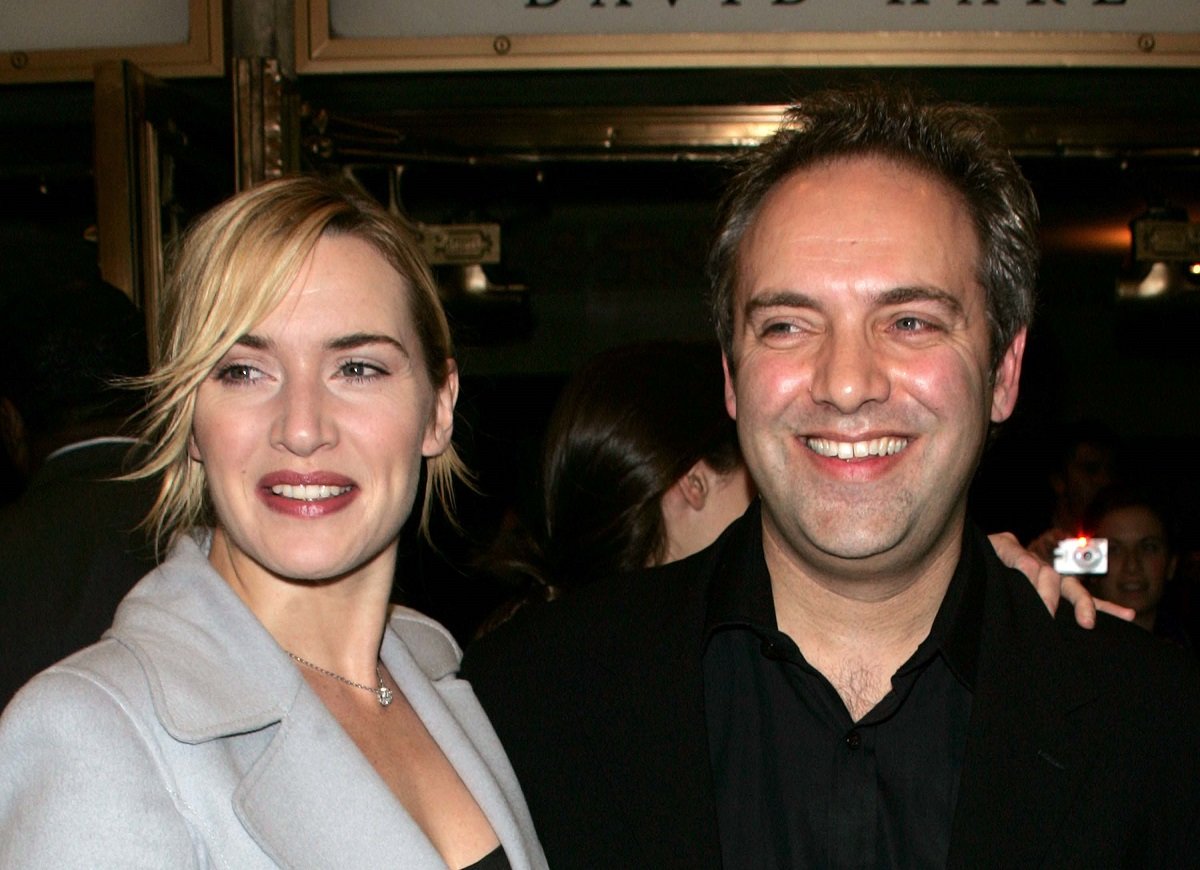 Many report that 2008's Revolutionary Road had something to do with their split. But if it did, neither Mendes nor Winslet has confirmed this was the case. In fact, the two have often boasted about how the movie might have brought them closer. When filming, Mendes once remarked how much of a joy it was having his wife around.
"But the big thing for me was just how much fun she was," Mendes once told Reuters. "She's very warm with the crew, a very good company leader, and I found myself actually a bit in awe of that sometimes."
Revolutionary Road originally came together because Winslet had never worked with then-husband Sam Mendes, and she wanted to see a side to her significant other that she hadn't seen before. She found the perfect movie for them both to work on in Revolutionary Road.
"Wonderful actors like Tom Hanks would tell me that Sam was so great to work with," Winslet said according to Mirror. "I wanted to experience this side of him and when I did it was as if the final piece of a puzzle of who my husband really is slotted into place."
The Emmy-winner sent the script to Leonardo DiCaprio, and she was surprised that the two worked together as well as they did on Titanic.
"I was like a kid in a candy store," Winslet said. "I knew there was nobody in the world who could bring Frank Wheeler to life in the way that Leo could, so working with him again was really wonderful."
As excited as everyone seemed about making the film, on set, there were certain scenes both Mendes and Winslet found difficult to shoot. But they weren't the scenes some might expect.
The surprising scenes Sam Mendes found difficult to shoot with ex-wife Kate Winslet and Leonardo Dicaprio
It actually wasn't the sex scenes in Revolutionary Road that were difficult for Mendes to film. In fact, Winslet had more of an issue with those scenes than Mendes.
"I just kept saying, 'This is too weird,'" Mirror reported Winslet said. "Leo told me to get over it, but I said, 'You're my best friend and he's my husband. This is definitely a bit weird.'"
But The Guardian revealed that, for Mendes, the more difficult scenes were the ones where Winslet and DiCaprio are arguing. Given the concept of Revolutionary Road focused on a crumbling marriage, the Titanic co-stars found themselves fighting often. And Winslet's acting was upsetting Mendes.
"I could just see Sam wanting to come up and give me a little hug," Winslet said. "And I'd have to go, 'No!'
Occasionally, after Winslet and Mendes would finish shooting for the day, Mendes would look forward to Winslet shedding off her Revolutionary Road character. According to Winslet, he'd turn to her and ask, "Ah! Are you back now?"
Sam Mendes dated 'Iron Man 3' actor Rebecca Hall after Kate Winslet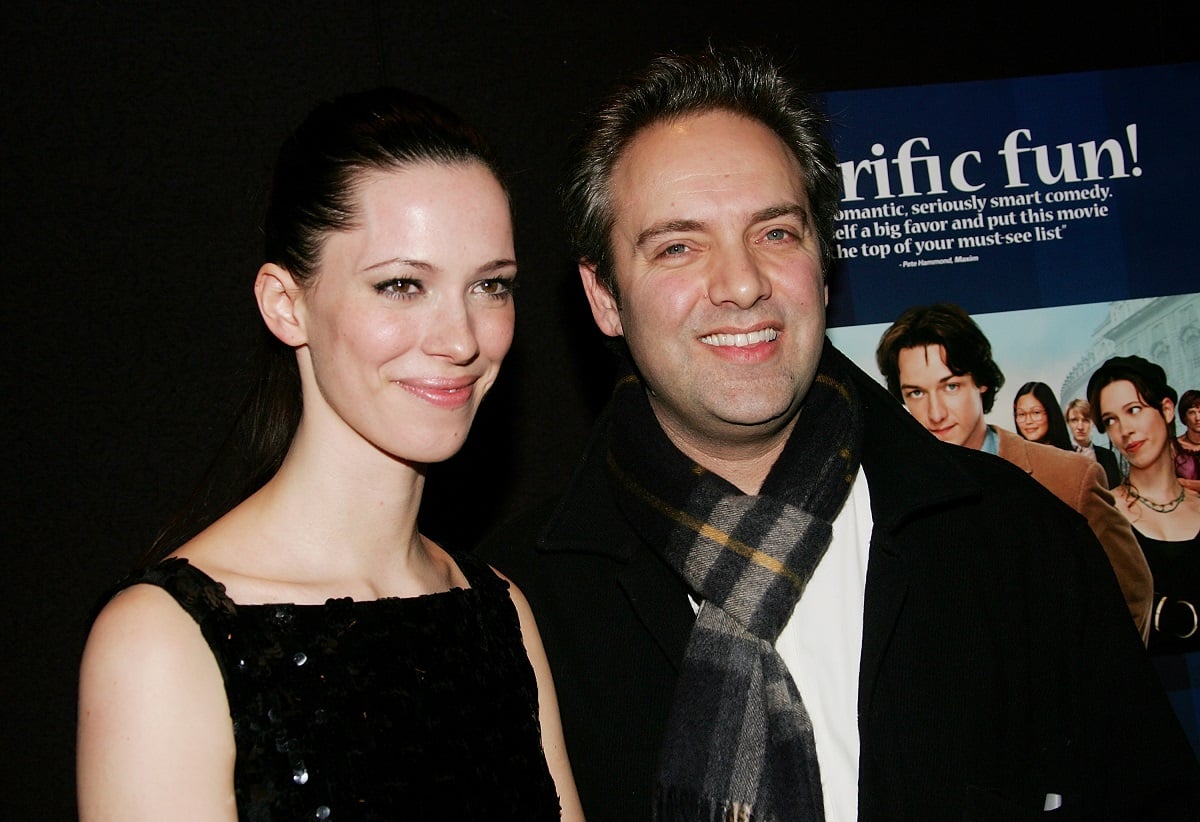 After Mendes' divorce from Winslet, the Spectre director was seen dating The Prestige star Rebecca Hall soon afterward. The timing of their relationship led spectators to theorize Hall came between Mendes and Winslet, causing their divorce.
Mendes, through his rep, denied he had an affair with Hall to E Online. But the rep also denied Mendes being romantically linked with Hall at all.
"Utter nonsense," Mendes' rep said. "Untrue and ridiculous.

Later, however, a rep for Mendes reportedly confirmed that the American Beauty director was dating Hall. But he asserted that their relationship had nothing to do with the divorce.
"They are dating and have been for some time," the rep allegedly said according to The Daily Mail. "I can't put an exact date on it, but certainly nothing happened until after Sam's marriage was over."
RELATED: How Kate Winslet's Break-Up with Sam Mendes Affected Her First Emmy Nomination