The Surprising Way Kendall Jenner Makes Most of Her Money
The Kardashians and Jenners aren't shy about showing off their luxurious ways of life. While some may say they're famous for nothing, they've each taken on some impressive business ventures (aside from starring on Keeping Up With the Kardashians).
Kendall Jenner may not be the next billionaire like her younger sister, Kylie, but she still hustles enough for quite an impressive income. Here are all the ways Jenner gets paid, including the surprising way she makes most of her money.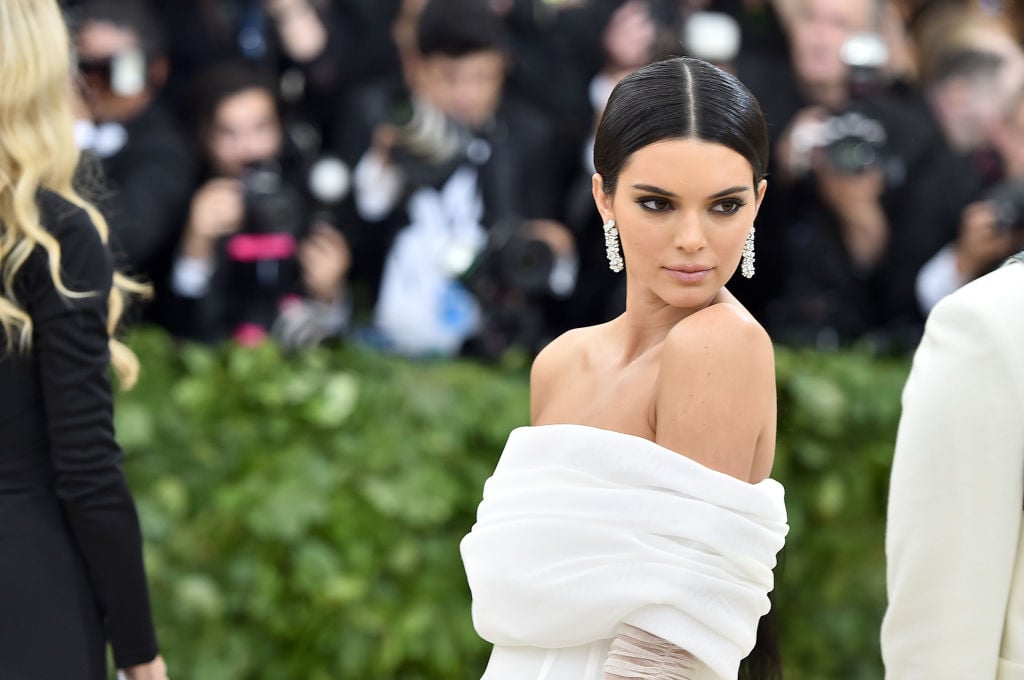 Keeping Up With the Kardashians
For starters, Jenner already makes an impressive income from starring on KUWTK. She's been on the show from the beginning (which was in 2007), meaning she was just 11 years old when she starting earning some serious cash. In 2016, Forbes reported that the Kardashians and Jenners were earning somewhere in the "low seven figures" for their reality TV appearances.
That's pretty substantial for Jenner, considering she appears on KUWTK far less often than her older sisters, Kourtney, Khloé, and Kim Kardashian. In 2017, the family reportedly agreed to a deal somewhere "below $100 million" for the show to stretch until 2020.
Her modeling career
We're truly impressed by Jenner's ability to become a reputable supermodel after her reality TV start. Not only is she taken seriously on the runway, but she's getting paid for it, too. As of 2017, according to Forbes, Jenner was the highest-paid model — bringing in $22 million. Keep in mind, that means she beat out fellow models and BFFs Gigi and Bella Hadid.
She came just ahead of Gisel Bündchen, who made $17.5 million for her modeling career in 2017. Next was Chrissy Teigen, bringing in $13.5 million and Adriana Lima at $10.5 million. Gigi Hadid came in at $9.5 million for the year.
She makes most of her money from endorsements
Surprisingly, Jenner has earned the majority of her income from endorsements. It does feel like we've seen her in advertisements for basically every company we've ever heard of. She has deals with brands such as Adidas, Marc Jacobs, Fendi, Calvin Klein, and Estée Lauder. With names like that under her belt, it's no surprise that she gets quite a hefty paycheck for her involvement.
Despite getting a ton of money, there are some endorsements she probably wishes she never got involved with. For starters, Jenner was one of the main sponsors for the Fyre Festival in 2017, which ended up as potentially the most controversial non-event ever. Jenner reportedly made $250,000 to promote the event once on Instagram, which promised luxurious accommodations and performances by huge artists. However, none of the performers showed up and festival-goers were barely provided food or a place to sleep.
Then there's the infamous Pepsi ad that Jenner received tons of backlash for starring in. She at least walked away from the ad with an extra $400,000 to $1 million, a source told People, but she probably wishes she'd never signed on. The commercial featured Jenner handing out Pepsis to unite protesters and police officers, but it was far from well-received. Pepsi ended up pulling the ad and issuing an apology, stating, "Clearly, we missed the mark."
Jenner's net worth is $30 million
Overall, Jenner has amassed a net worth of $30 million, according to Celebrity Net Worth. Despite getting involved in a few PR disasters, she's managed to make a name for herself aside from just being a member of the Kardashian/Jenner clan.