The Sweet Ways Travis Scott Supported Kylie Jenner During Her Pregnancy
Kylie Jenner famously kept her pregnancy under wraps, and only announced the addition to her family after she had given birth to daughter Stormi Webster in February 2018. Still, in the months since, Jenner and her boyfriend, Travis Scott, have slowly opened up more and more, sharing bits and pieces of their life with their young daughter.
Recently, fans got an up-close and personal look at what an involved father Travis Scott is when the documentary Travis Scott: Look Mom I Can Fly debuted on Netflix.
How did Travis Scott and Kylie Jenner first meet?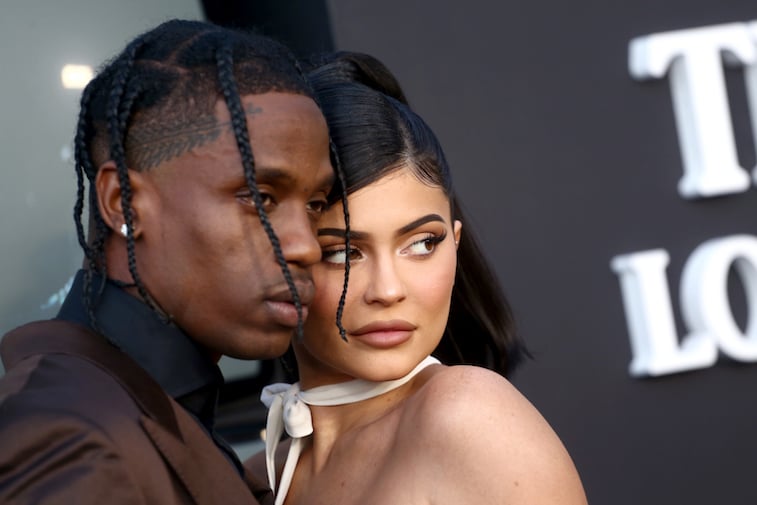 For over three years, Kylie Jenner was in a high-profile relationship with rapper Tyga. When they broke up in early 2017, many fans assumed that Jenner would want to enjoy some alone time. But the beauty mogul didn't waste any time beginning a brand-new relationship with another up and coming young rapper named Travis Scott.
The two were first spotted together in April and by May, they seemed inseparable.
In September 2017, rumors that Kylie Jenner was pregnant first began to start swirling. Neither Jenner or Scott would ever confirm the pregnancy, but some eagle-eyed fans posted snaps of Jenner wearing loose-fitting clothes or cradling her belly.
In February 2018, the rumors were confirmed when Kylie Jenner gave birth to a baby girl, whom they named Stormi Webster. The young couple has been obsessed with their baby girl since the beginning, and according to Scott's new Netflix documentary, the pregnancy totally changed his world.
Scott went to Jenner's pregnancy checkups
Scott's documentary reveals that he was intent on showing up to the doctor appointments while Jenner was pregnant, and was very interested in everything. Scott kept a recording of the ultrasound on his phone and wouldn't hesitate to proudly show off the recording to friends and family – claiming that hearing baby Stormi's heartbeat was the "livest thing of all time."
In the video that Jenner shared to her social media channels after Stormi was born, titled "To Our Daughter," there are many sweet moments of Scott cuddling and hugging Jenner, clearly excited to welcome their baby girl into the world.
Many new fathers are queasy to the stomach about being in the delivery room, but Scott couldn't have been more excited to be there as his daughter was brought into the world. As the documentary reveals, Scott was even the one to cut the umbilical cord as soon as Stormi was born.
The baby couldn't stop crying when she was first born, but when Scott moved to stand by her, she instantly calmed down. As Scott explains in the documentary, that moment was truly "crazy."
Scott keeps Stormi at his side
Now that baby Stormi is a toddler, she travels all over the world with Scott and Jenner. Whenever Scott has a concert, he tries to bring his young family with him. Both Jenner and Scott love sharing videos and pictures of their adorable little girl, including some hilarious clips of baby Stormi dancing backstage to her father's music.
Rumors have already started that Scott and Jenner could be considering adding another baby to their family. Jenner already revealed in October 2018 that she definitely wants another baby, but wasn't ready at that time. Could the young makeup mogul be ready now to give baby Stormi a sibling?
Only time will tell, but since Jenner just celebrated her 22nd birthday party in grand style, she could be considering expanding her family. It's certain that no matter when Jenner decides to have another baby, she can rely on Travis Scott throughout the whole journey.
Stay tuned to Showbiz Cheat Sheet for all the latest Kardashian-Jenner news.