The Sweetest Moments Between Chip and Joanna Gaines From 'Fixer Upper'
This couple has stolen the hearts of many HGTV fans. Here are their best moments together.
There are plenty of shows featuring families who need help fixing their homes, but few are as cute and wholesome as Chip and Joanna Gaines. While Joanna is planning designs and Chip is busy with the physical labor, their four children also typically jumped on the set to lend a hand. Now, fans are saddened that the glory days of Fixer Upper are over even though it was best for the couple and their (now five) children. But we can still look back at their sweetest moments caught on tape.
1. They cracked up on camera totally unscripted many times
As candid as they may sound, we all know that every show on television comes with a script. So it was hilarious and sweet during the (many) times when Chip and Joanna would break character, laugh at each other, and make fun of the situation at hand.
In particular, fans loved the many times when Chip and Joanna were prepared for their interview but totally missed the initial cue (you can see the outtakes from HGTV here). And we couldn't help but smile when they messed up their lines and laughed at each other, too.
2. They hinted at having a fifth child — and then they did
They never planned on having a fifth child, but Joanna has expressed many times how blessed she felt to be pregnant again and forced to slow down in her fast-paced world. Before their announcement, however, E! News reminds us all the clues they left in the past that may have hinted toward them expanding their family.
In one particular clip, Chip said something about Joanna wanting pickles and ice cream, which clearly meant pregnancy cravings. On Twitter, he also added that he had some "BIG news to share." And when it finally came time to announce the baby, Chip posted this sweet photo of him and Joanna on Instagram.
3. Chip always wanted to own a breakfast place, and the couple made it happen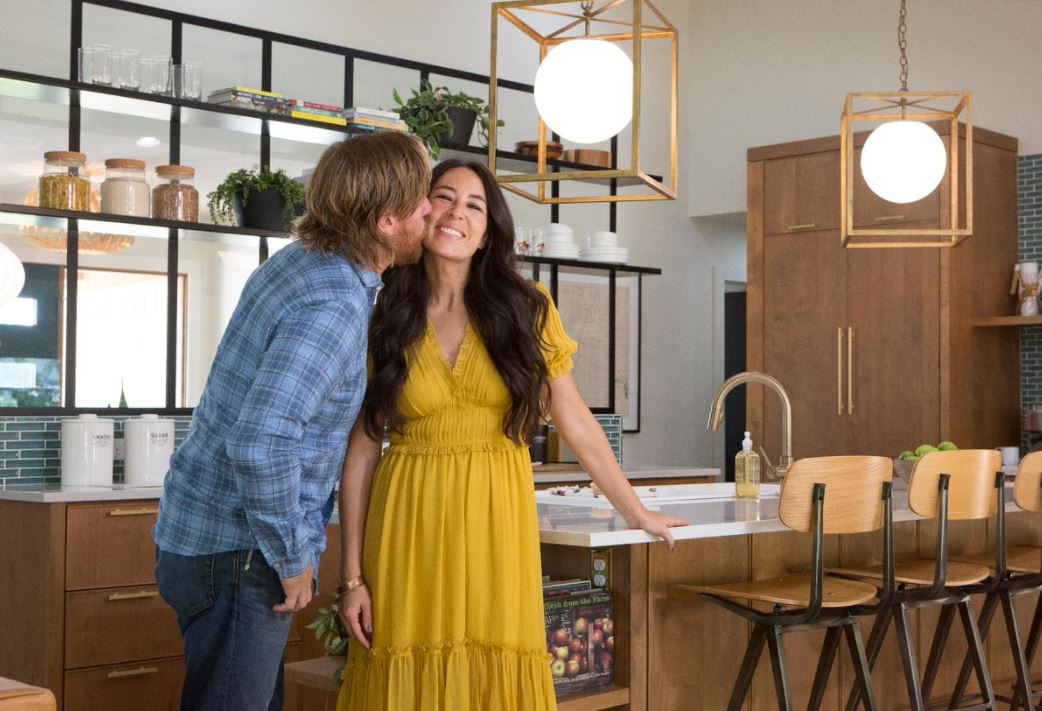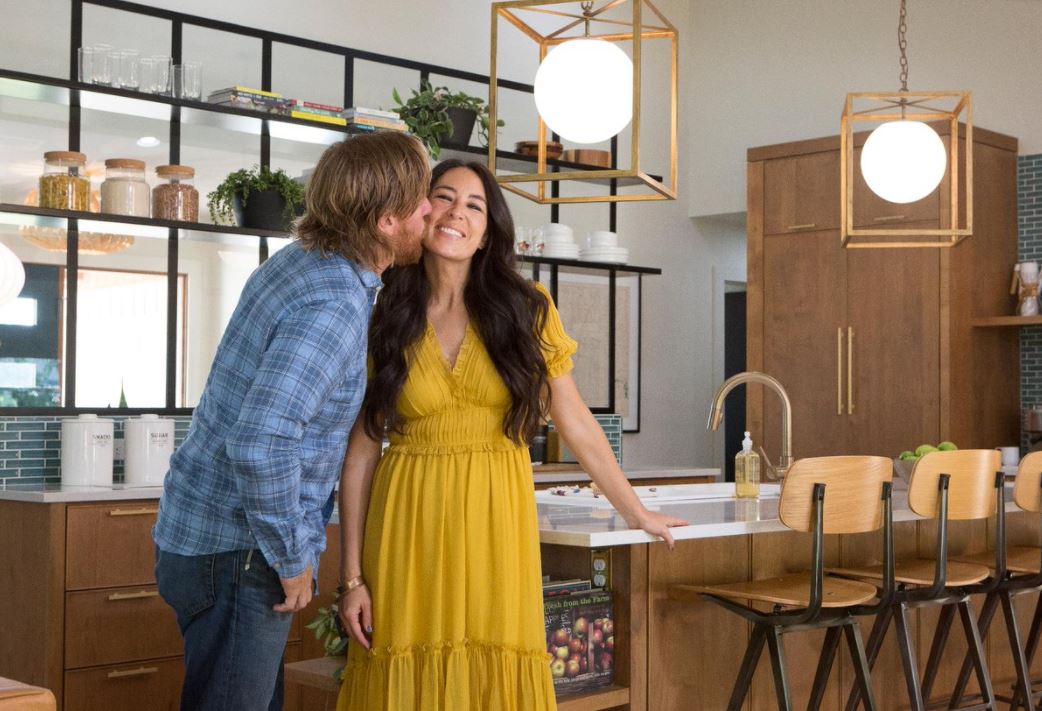 They love renovating houses, but that's not the only dream the Gaines family had in mind. People reminds us Chip mentioned in Season 5 that he had big dreams of owning a small breakfast place. Together, he and Joanna made that dream a reality and opened Magnolia Table early on in 2018.
If you ever make a trip to Waco, Texas, make sure to check it out — but only if you're an early riser. Magnolia Table is a breakfast-focused restaurant opened from 6 a.m. to 3 p.m. most days of the week. It also features an outdoor coffee bar and a market-style shop for customers to grab eats on the go.
4. They let their children 'help out' on camera
Chip and Joanna never shy their kids away from the camera. Instead, they encourage them to get hands-on with the projects, even if it takes a little bit of extra time and patience on their part. E! News reminds us of the times the happy couple allowed their four children to break ground with Hard Hats on and be the first ones to check out some of their finished properties. Not only that, but the Gaines family loves to let their kids play, learn, and just be kids.
5. They've told interviewers how they're the best of friends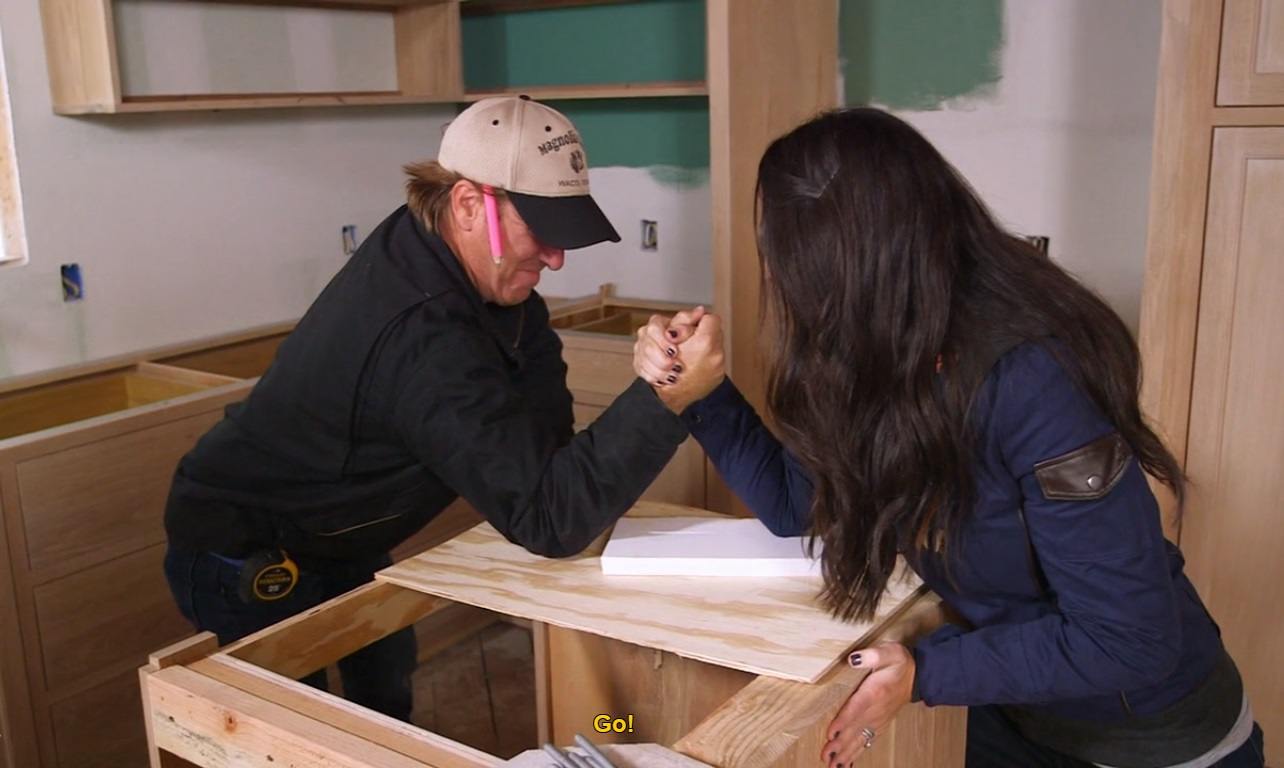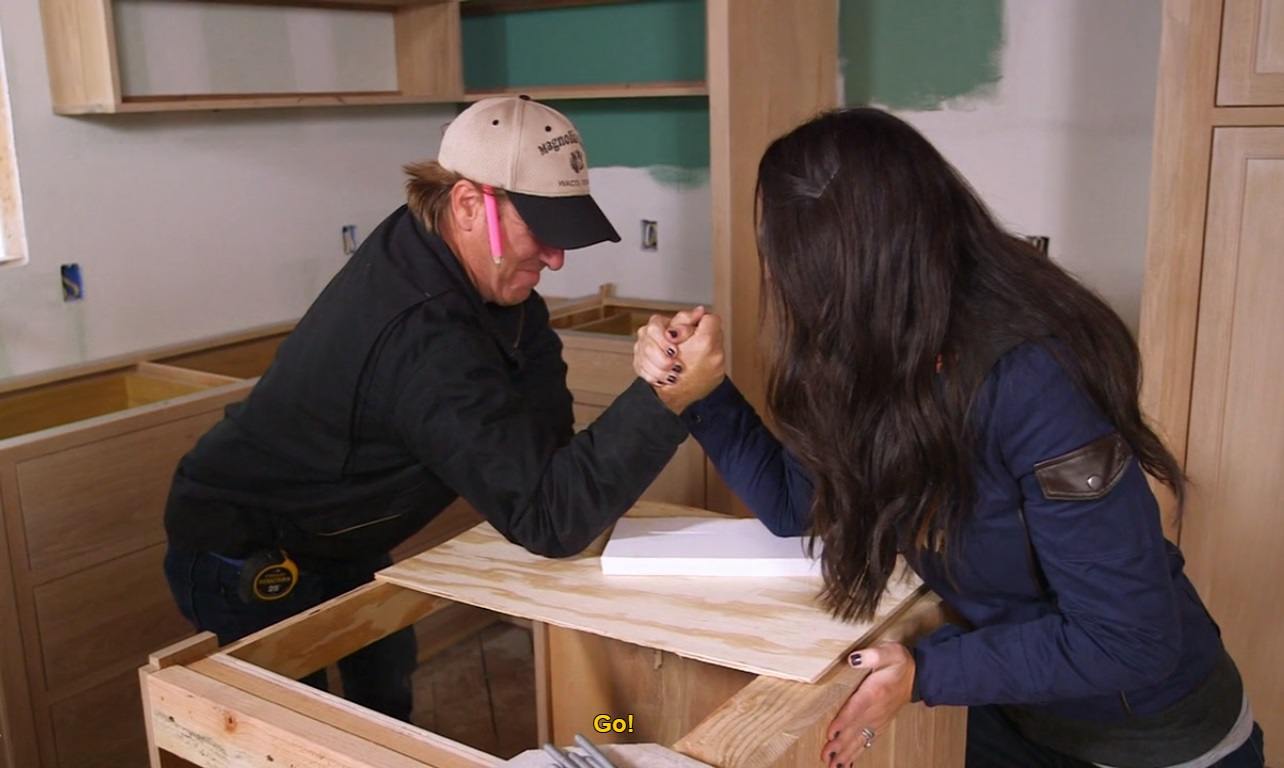 Some couples ham it up for the camera, but fans love how genuine Chip and Joanna are. They've both talked about how they fell in love with each other in the past, with Chip even saying, "I knew I'd marry her one day just by the picture on the wall," Your Tango notes. And we saw how much they enjoyed each other's company many times on Fixer Upper.
Some of our favorite moments include when Joanna called Chip "the hottest guy in America" even with his black tooth, and when Chip said he "won in life" because he got to marry Joanna.
Check out The Cheat Sheet on Facebook!