The Sweetest Thing Prince Charles Ever Did For His Grandson, Prince George
When it comes to Prince Harry and Prince William's parents, the public swooned over Princess Diana. From her grace to her kindness to the public, she was loved by all — and that left their father, Prince Charles, on the outs. As far as Charles' relationship with his sons is concerned, it's well-known that there was plenty of strain over the years. And when his first grandson, Prince George, was born, many wondered if Charles would sustain a relationship with Kate Middleton and Prince William's kids.
Over the years, we've gotten an inside look into Charles' relationship with George. Here's the sweet thing he did for his grandson.
Prince Charles added a shepherd's hut to his garden for George
If there's anything Prince Charles is known for, it's his beautiful, well-kept property. The Highgrove Gardens are part of Charles' private residence with his wife, Camilla Parker Bowles — and he's spent much of his time building the gardens up since the '80s. Now that he has grandchildren, however, Charles is using the gardens for another purpose — and that's to create a magical playground for George, Charlotte, Louis, and Harry and Meghan's grandchild-to-be.
For Prince George's first birthday, Charles added a Victorian-style shepherd's hut right near his wildflower meadow, Good Housekeeping notes. Plankbridge, the company who created the hut and gifted it to the royals, made the product to look like a covered wagon. Inside, there's even a small bed, wood burner, and cream painted walls. The wheels are also cast-iron, giving the hut a vintage, refined feel. It was reportedly £20,000.
The huts themselves also come with a 20-year guarantee, so George and his siblings will have this wagon for years to come. Plankbridge also notes that you can use these wagons as spare rooms or tiny homes. It seems George not only has a cute playground, but also a mini home.
He also renovated Prince William's old treehouse
Not only did George receive a beautiful hut from his grandpa, but Charles also restored another part of his garden for the little ones. Hello! reports Charles restored a treehouse that used to belong to Prince William. Now, little George can play in the same place his father and his uncle, Prince Harry, used to hang out in as kids.
The treehouse was built back in 1989 for William when he was just 7 years old, the publication notes. Architect William Bertram constructed the house — but not before asking William and Harry what they wanted the treehouse to include when the boys were just 3 and 5 years old. Apparently, William told Bertram that he wanted it to be "as high as possible so I can get away from everyone and I want a rope ladder which I can pull up so no one can get at me."
While George may have been too young at the time to enjoy the house, we're sure now he's become well-acquainted with the structure. Today, the house is no longer in a tree, but is supported by Welsh slate standing stones and has a door shaped like a holly leaf to memorialize the original holly tree it was built in, says the Daily Express.
George also helps his grandfather out with keeping the garden beautiful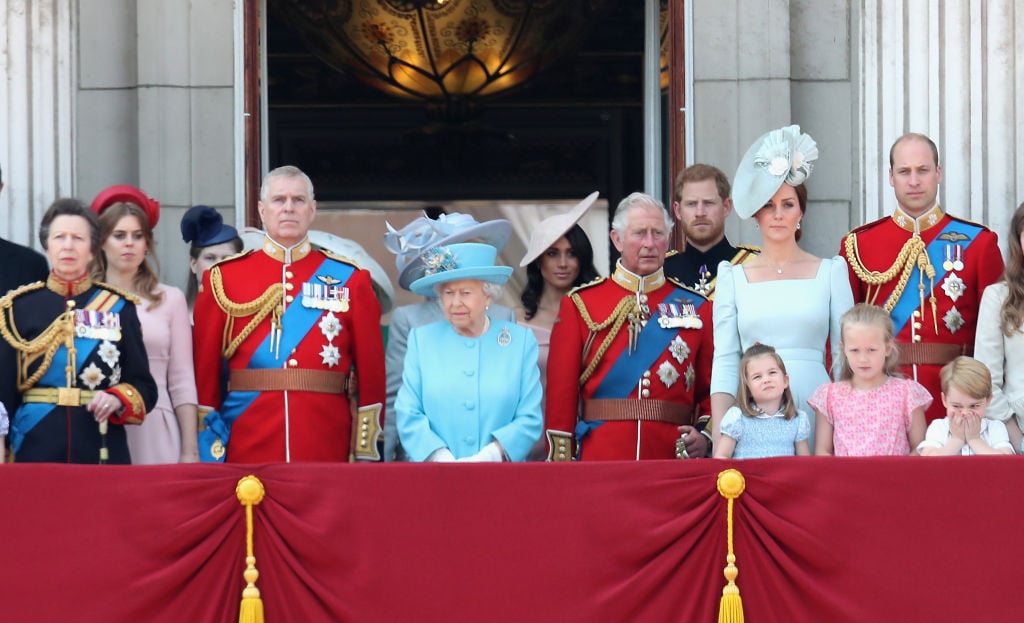 If there's anything Charles is likely to pass on to his grandchildren, it's his love of gardening. The Daily Express says one of Charles' favorite ways to bond with George has been through his garden. On one such occasion, Charles even made a picnic for George, which came complete with plastic cups, and he showed him how to properly plant a tree. As one source said, "There was a lot of stamping of wellingtons and several watering cans involved."
Check out The Cheat Sheet on Facebook!